Entertainment
Movies
Satyaprem Ki Katha – A Mature Love Story Of A Couple That Aims To Deliver A Powerful Social Message, But Often Loses Its Voice Amidst Unnecessary Elements
Satyaprem ki Katha ticks most of the boxes on the checklist, and is this a good watch for the weekend? Watch it today at your nearest theatres with your closed ones, as it has a strong message for everyone.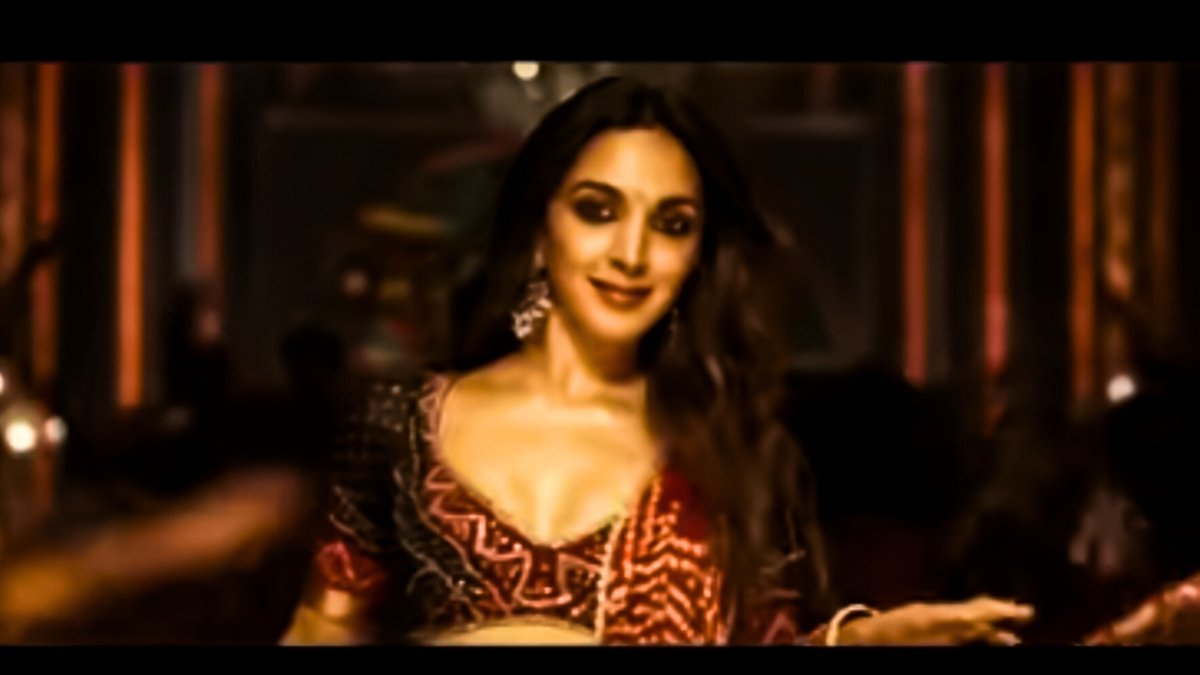 Director – Sameer Vidwans
Producer – Sajid Nadiadwala
Written by – Karan Shrikant Sharma
Cinematographer – Ayananka Bose
Editor – Charu Shree Roy
Starring – Kartik Aaryan, Kiara Advani, Gajraj Rao, Supriya Pathak, Siddharth Randeria, Anuradha Patel, Shikha Talsania , Rajpal Yadav.
Music by – Meet Bros, Anjjan Bhattacharya, Tanishk Bagchi, Manan Bhardwaj, Payal Dev, Roachak Kohli, Ali Sethi
Language – Hindi
Release Date – 29th June 2023
Running Time – 144 minutes
Satyaprem Ki Katha – Plots And Storyline
Kartik Aaryan, the name reminds us of a boy-next-door character who is extremely sweet and goofy at times! Although the audiences have now associated the "Pyaar ka Punchnama" actor as the "sweet lover boy" of Bollywood, he has shown through some of his recent stints, such as "Freddy" that he is a versatile performer who is here to stay and rule the B'town.
The actor is recently in headlines for his new project with Sameer Vidwans, the much awaited "Satyaprem ki Katha". So, is the movie deserving of all your "prem" or is it just a blah-worthy film having no voice of it's own? Let us dig deeper into the movie to find out more about it.
The Storyline :-
"Satyaprem ki Katha" revolves around the protagonist, Satyaprem aka Sattu, played by the charming Kartik Aaryan, who, according to the society is a good-for-nothing person, basically a "black sheep of the family ". Our hero in this movie here has broken the "basic criteria " of being a "he-man", who is always a genius! Instead, Aaryan has portrayed beautifully the character of Sattu, a simpleton who has failed law school and is now unemployed, to say the least. The movie furthers and we see the beautiful and charming Katha, played by Kiara Advani, who then goes on to become the "dream girl" of Sattu. But, soon Sattu realises that her "sapno ki raani" is way out of her league and that their "prem katha" is nearly impossible. Satyaprem now finally gathers the courage to ask the girl of her dreams, only to realise that his "prem" is already engaged in a love affair with Tapan.
The movie now fasts forward to a year later, and we see that the father-son duo, Satyaprem and his father, played by Gajraj Rao, now comes to know about the breakup of Katha and Tapan. The opportunistic "Indian dad" now suggests his son that this is the perfect time to win the heart of his beloved. Our hero now gets excited to meet her heroine, but when Aaryan meets Advani, the former finds her queen in a critical situation as she attempted to end her life! A typical "desi love story " – we must say! Our hero now finds the perfect time to impress her love, and with this idea, Sattu takes Katha to the hospital, which later proved advantageous for him! Seeing his love and dedication for their daughter, Katha's parents decided to tie the knot of Katha with our hero, Sattu! While we see Sattu on cloud nine, Katha agrees to this marital association half heartedly. Although the movie goes well until here, it is important to note that the first half of the movie had nothing "new" to serve to the table. Instead, the first half only hands us a typical "desi prem katha" where the hero does everything impractical to impress her heroine!
While the first part was quite lengthy and had several unnecessary entertainment elements which ultimately took away the real essence of this movie, thirty minutes into the second half, and boom! You realize that the movie has more to offer than just a " typical love story "! The second part delves deeper into sensitive topics of the Indian society – the concept of "consent" in a relationship, victim abuse, sexual harassment, asexuality , and women empowerment. The director, Sharma has carefully chosen to weave his "love story " around such topics, and show it to us all through his lens to raise awareness on such topics among the Indian youths!
The second part takes us to the world of Sattu and Katha after their marriage, where we see that an irritated Katha only finds ways to avoid her husband. Sattu finds out that Katha is hiding her "dark past" from the society, which has now being manifested in the form of mental trauma for Katha.
Will Sattu be able to drag Katha out of her horrific past? What is Katha hiding behind her sweet face? Will Katha ever be able to conquer her inner demons and raise her voice in the society? Watch the movie today to know what life unfolds next for the duo!
Satyaprem Ki Katha – A Love Story Of A Couple Who Rises Against The Age-old Societal Conditioning And Vows To Bring A Positive Change In The Society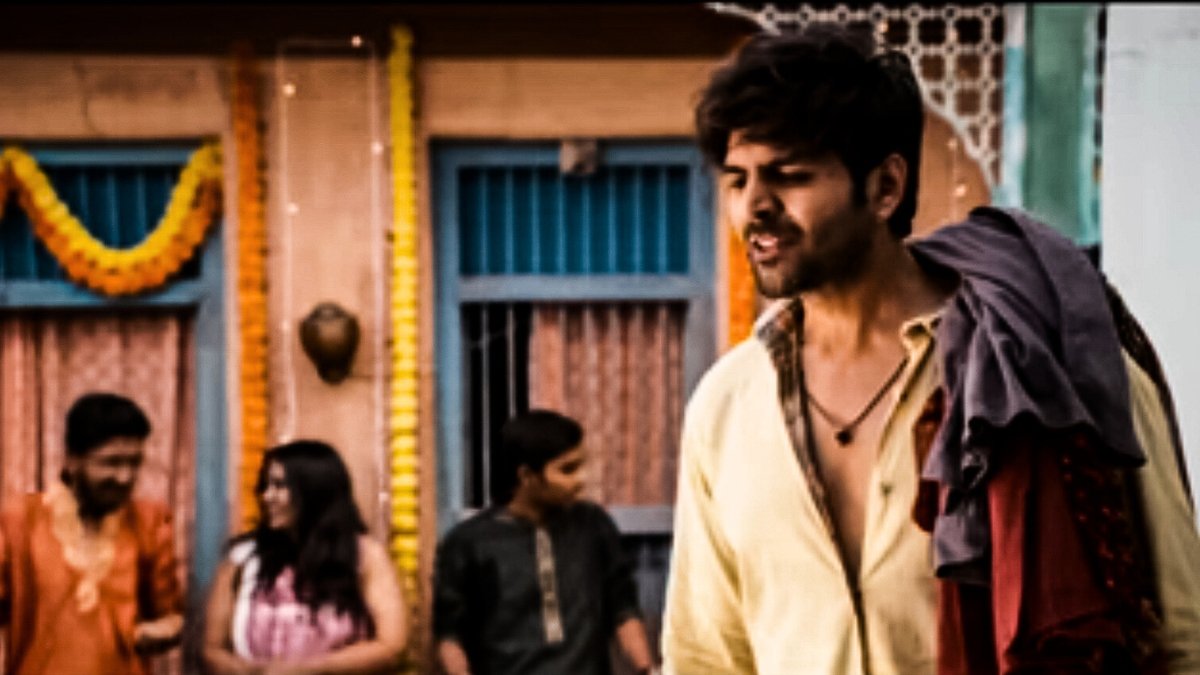 While the first half of the movie might make you think that this movie does nothing rather than presenting a sweet love story with lots of romantic music and beautiful scenes, the movie actually uncovers itself in the second half. The excellent work of Sameer Vidwans, who has done a great job of presenting the complexities of society through the medium of entertainment is praiseworthy! While it is true that movies based on "sexual abuse and consent in a relationship" is not a completely unexplored genre in Bollywood, what makes this movie a great watch is it's layered portrayal of the character. While majority of Bollywood movies only tries to romanticise "patriarchy and victim blaming" in the name of progressive themes, Satyaprem ki Katha marks its own territory in Bollywood with its simple storyline and powerful message, which shows us the negative side of the Indian society. Another excellent element which everybody seems to miss in this movie is the "reversing of gender roles in households". While Indian society boasts of its men working outside and glorifies them for their sacrifice, which doesn't harm others, what saddens me is the fact that this same Indian society shuts its mouth when it comes to the so-called "housewives and the working women". While the work of the women in the house is not considered a "perfect work", the working Indian women have to face backlashes from society because they chose to follow their dreams! But, this "blame game" theme has not been entertained in the movie " Satyaprem ki Katha". Here we see Sattu and his father preparing meals for the family, while his mother and sister maintains the finances, which shows us a positive ray of light that Indian society is changing slowly! People have now become more accepting if men cooking and doing the dishes, while the women staying outside to earn enough to feed and raise the family. This movie is a tight slap on the face of the misogynistic Bollywood films who uses " sexual assault " as a way to let the hero satiate his bloodlust!
The Beautiful Chemistry Between Satyaprem And Katha And Everything In Between
Satyaprem ki Katha feels like a breath of fresh air amongst the commercial movies of Bollywood. Vidwans has done a great job in creating a movie that is not extremely boring, yet delivers a powerful message for the society. While the first half might seem cringe, with Sattu's father portrayed as a patriarchist, who believes that "pre-marital sex" is "bad" , the second half slips carefully into a sensitive topic – where we can see the emotions slowly unfold for the lead pair. The character arc for the lead pairs are well written, with an element of redemption. While watching the movie, one can actually feel Katha, and what she has faced in her early life. One also roots for Satyaprem to be the biggest support system for his "beloved", who helps her to come out of her ugly past! While Sattu is a "virgin" and has no knowledge on such sensitive topics, the film explores the love chemistry between Sattu and Katha in the most beautiful way. What comes as an utter disappointment in the movie is the sudden popping of irrelevant soundtracks that does not relate well to the storyline. While the songs are undoubtedly melodious and the romantic scenes are a bliss to the eyes, it actually takes away the central focus of the film. Too much "masala" in the film makes it an uneven amalgamation of comedy and drama, leaving the audience confused. Excessive elements of entertainment only makes the movie loose it's voice in the process. But, overall, Satyaprem ki Katha is a good watch.
The Performances
As said before, Vidwans did a fab job with his movie. But, it is also true that in some places, Satyaprem ki Katha did felt a little loose! It is safe to say that this "prem katha" remained as a delightful snack, but failed to serve a full meal. In some places, this movie felt like a promotion of all things "Gujarati" which feels little boring to watch at times! Excessive usage of Gujju elements – the "Kem Chho " and "Maja Maa" takes away the real focus from the movie. The screenplay and dialogue could have been better. The makers have also tactfully added a dialogue of Aaryan from his "Pyaar ka Punchnama " which might make his fans happy, but for others it might feel boring and unnecessary.
The editor, Charu Shree Roy could have done better in the editing front. The movie could have had a short runtime, especially in the first half! The first half had nothing really impactful for the movie, and thus, it could have been trimmed for a better experience. While the second part of the movie unwrapped all its secrets a little too fast, which apparently felt that the makers suddenly realized that they have limited time in hand, and uncovered all the secrets all at once, which for many might kill the suspense.
The beautiful cinematography credit goes to the super talented Ayanaka Bose , and he must be applauded for his excellent work. The cinematographer shot it out of the park with his beautiful shots. Be it the romantic scenes or showcasing the ups and downs in Sattu and Katha's relationship, Bose did extremely well.
Now talking about the cast, Kartik Aaryan and Kiara Advani did exceptionally well in the movie. The duo has worked together before in "Bhool Bhulaiya 2", but this time they were a charm to watch on the big screen. While Aaryan is well known to play the roles of a sweet lover boy and not-so-intense characters, movies like "Satyaprem ki Katha" proves that this young actor has a lot of potential. While in a few scenes, especially the emotional ones with his heroine, Kartik could have done better to hit the right places, still he did his best job to make the movie work, and it did pretty well.
Coming to our beautiful Katha, Kiara Advani has hit it out of the park with her excellent character portrayal. While we have already seen this beautiful actress in several movies like "Shershaah" and "Jug-Jug Jeeyo" where she managed to win the hearts of millions, "Satyaprem ki Katha" is completely a deviation from her usual roles, and Advani delivered a stellar performance here too! Katha gets a more complicated and layered character, and Advani delivers it beautifully and how! Katha was the soul of the film! While the story generally revolved around Sattu, it was Katha who stole the limelight. The way she acted in emotional scenes will make you fall for her acting once again. From a strong and independent girl to being vulnerable, Kiara looked effortless in each frame.
Among the supporting cast, Gajraj Rao deserves a special mention. In the first half, we see him as the typical Indian father who is a by-product of age old social conditioning who glorifies patriarchal norms. Gajraj was an interesting cast, and he did extremely well for his small screen time.
Sattu's mother as Supriya Pathak got even lesser screen time than her on-screen husband. It is heart wrenching to see that the makers could not use her to her fullest potential. But, all in all, she did a great job as always.
Then there's Sikha Talsania who also had nothing much to do in the film, other than being a Zumba trainer. While the movie casted excellent actors and actresses, it couldn't actually use them properly.
Siddharth Randeria and Anuradha Patel as Katha's parents delivered a decent job, but as usual, didn't had much to offer here.
What is utterly disappointing is the cast of Rajpal Yadav as the doodhwala. His screen time is so short, and his scenes are so poorly written that it might make you think of leaving the theater for once!
The Final Verdict
Satyaprem ki Katha ticks most of the boxes on the checklist, and is this a good watch for the weekend? Watch it today at your nearest theatres with your closed ones, as it has a strong message for everyone. While a few movie sequences might feel a bit lengthy and unnecessary, this "Prem Katha" deserves all your "Prem".
Rating – 3.9/5