Ausaja has curated an exhibition of the actor's photos and posters, which will run alongside a PVR film festival of Bachchan's iconic films in 17 cities
"Hum jahan khade ho jaate hain, line wahi se shuru hoti hain". This memorable dialogue from the film Kaalia defines the actor and superstar in him. When Amitabh Bachchan uttered this legendary line in the film that opened in theatres in the year 1981, little did India know that it was indeed the beginning of a long line of actors who aspired to be him. Amitabh Bachchan is turning 80 tomorrow (11th October 2022) and looking back at his career would prove beyond doubt how a tall, lean man who once was rejected as unfit for the movies, ruled Indian cinema or decades together.
For anyone who hopes of a career in Hindi filmdom, Amitabh Bachchan has turned out to be the benchmark. A benchmark so high up, that it would need some extra bit of motivation, commitment and willingness to learn from failure, to reach. From Zanjeer to the recently released Runway 34, Amitabh Bachchan has played a multitude of roles, each one different, intriguing, and entertaining to the core. For Hindi film world and the whole of India, Big B's 80th birthday is a landmark to celebrate.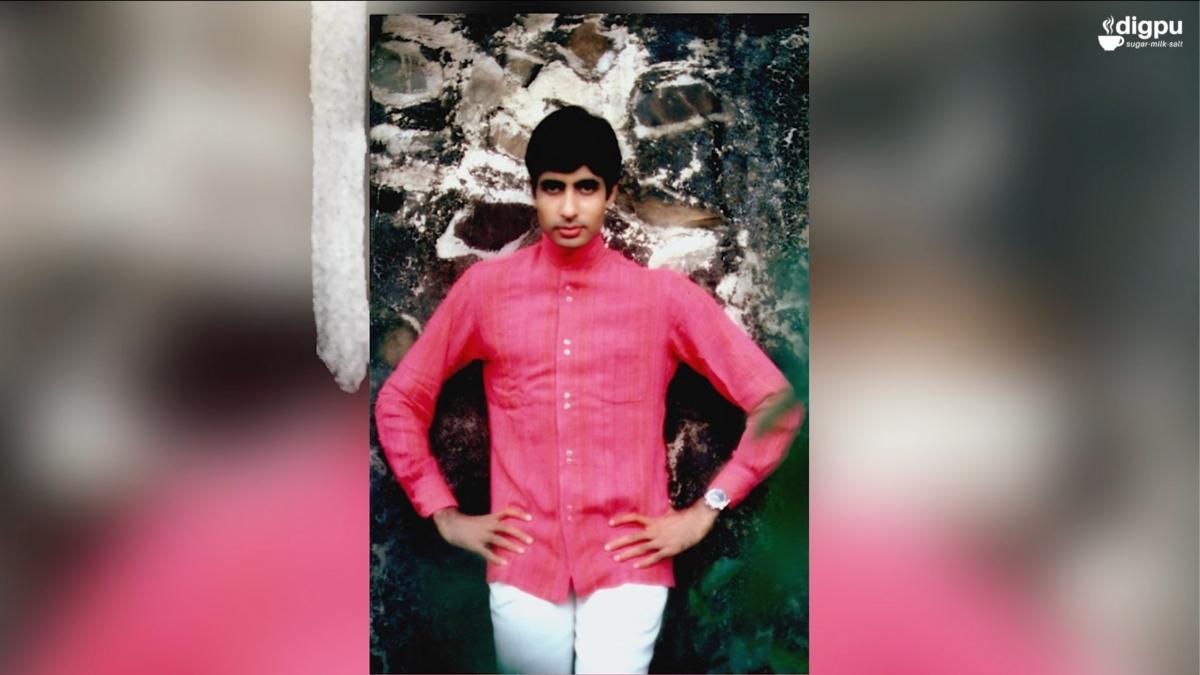 Celebrating the birthday of the actor extraordinaire
Amitabh Bachchan has been the topic of studies and research works all through his career. Standing out among them is the extensive work done by Mumbai-based film historian, author and memorabilia archivist SMM Ausaja, who has tracked the Big B and the amount of work he has contributed to the film arena and elsewhere. Ausaja, who has documentaries on Amitabh Bachchan for telecast on prime-time television, takes pride in the fact that his cinema memorabilia archive is the single largest private archive in India. He has relentlessly been collecting film posters of the past 100 years so as to help preserve an art form that has been forgotten in the digital era.
As Amitabh Bachchan celebrates his 80th birthday this year, SMM Ausaja has curated a unique exhibition of the legendary actor's photos and posters, which will coincide with a film festival being organised by PVR Cinemas. The largest film exhibition company in India has joined hands with Film Heritage Foundation, the only non-governmental organization in the country dedicated to the preservation and restoration of India's film heritage, for the film festival that will screen handpicked Amitabh Bachchan films from October 8 to 11. The films will be screened in as many as 17 cities on the occasion of Big B's 80th birthday. The films would be showcased as part of a film festival titled, 'Bachchan Back to the Beginning'. The 11 films handpicked for screening include Kaala Paththar, Kaalia, Kabhie Kabhie, Amar Akbar Anthony, Namak Halaal, Abhimaan, Don, Satte Pe Satta, Mili, Chupke Chupke and Deewar.
Along with the films that will be screened, the exhibition curated by Ausaja will be a valuable addition to all the film goers who throng the 22 PVR cinema halls in 17 cities to watch 11 super hit iconic movies of the megastar on the big-screen.
SMM Ausaja and his varied projects on the Big B
SMM Ausaja's research and works on Amitabh Bachchan are many. It was in 2019 that he was made a consultant on the prestigious Oral History Project on Amitabh Bachchan, commissioned by The Academy of Motion Picture, Arts & Sciences (Oscars Academy), Los Angeles, in collaboration with the Film Heritage Foundation. Further, he has also authored a book titled The Bachchans, which is a commissioned coffee table project by Om Books International.
Ausaja's varied studies and projects on Amitabh Bachchan come as reference material for anyone who loves and looks to know more on the iconic actor. As he celebrates his 80th birthday, he would also have a wide range of applause in the form of these research projects and collected memorabilia. The actor has never ceased to enthral. His performances on the silver screen have been engaging to the casual film goer to the researcher who has the urge to learn more on Indian films. He has proved himself to be the icon. One of his own lines from a film of his explains the actor extraordinaire – "Rishte mein toh hum tumhare baap lagte hain, naam hai Shahenshah."