Pushing education down the drain: The CBSE folly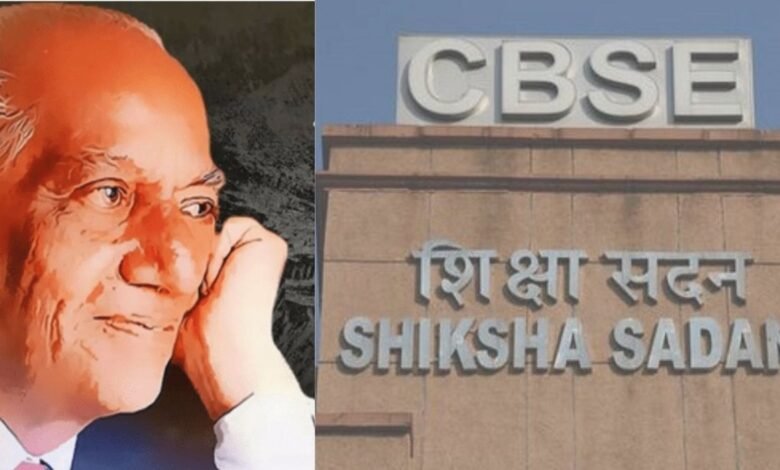 CBSE has done away with excerpts from two of Urdu poet Faiz Ahmed Faiz's poems from the Class 10 Social Science textbook.
Playing with education seems to have turned out to be the favourite pastime of the ruling dispensation. India's school and college textbooks have suffered much after many significant chapters were guillotined in frequent intervals. The manner in which this wiping away of history has been happening gives rise to major concerns about how important is education for the powers that be.
Continuing with the habit, it is now Central Board of Secondary Education at the forefront of it. And this time around, it is Urdu poet Faiz Ahmed Faiz being targeted. The class 10 Social Science textbook in the 2022-23 curriculum has wielded the axe on excerpts of two poems of the renowned Pakistani Urdu poet.
The verses which had been part of the 'Religion, Communalism and Politics – Communalism, Secular State' segment of the National Council of Educational Research and Training's textbook called Democratic Politics II for more than a decade have been axed. As if offering some solace, the CBSE has decide to keep the segment but has excluded images on three pages. And these three pages are the ones that need to be seen as immensely significant for the Indian student.
For, these three pages had two posters and a political cartoon. While one of the pages featured a poster of an illustration that had printed one of Faiz's verses translated into English. This was made by the Act Now for Harmony and Democracy, a non-profit organisation co-founded by activists Harsh Mander and Shabnam Hashmi. If you try and know what the verse was about, you will know why it was fed to the guillotine.
CBSE petty guillotine act at play
In case you aren't aware, the verse read thus in English: Not enough to shed tears, to suffer anguish, not enough to nurse love in secret…Today, walk in the public square fettered in chain. This verse translated from Faiz's poem 'Aaj Bazaar Me Pa Ba Jola Chalo' (Let us walk in the market in shackles) was written by the poet when he was chained and transported from a jail in Lahore to a dentist's clinic, where locals recognised him.
Meanwhile, the second poster contributed by the Voluntary Health Association of India, had a verse from Faiz's poem 'Dhaka se wapsi par' (Upon returning from Dhaka). The translated verse, according to an Indian Express report, read thus: We remain strangers even after so many meetings, blood stains remain even after so many rains. This is an excerpt from a verse penned by Faiz Ahmed Faiz after he visited Bangladesh in 1974, three years after Independence had dawn on that country.
The third page that has been dumped had a Times of India cartoon made by Ajith Ninan. The cartoon was that of an empty chair with religious symbols on it, and came with the caption: This chair is for the CM-designate to prove his secular credentials…There will be plenty of rocking!
Ridiculing education by insulting Faiz
According to the report the textbook developed by a committee chaired by Professor Hari Vasudevan of the University of Calcutta's Department of History, after the revision of the National Curriculum Framework in 2005, is the one that is getting such unfair treatment.
If the CBSE thinks it can insult Faiz, who was, incidentally, a nominee for the Nobel Prize for literature, the students in India is at a loss, for sure. Such petty measures would no good for an education system perfected by the greats. Hope somebody tells the people who think they are doing things right, that they are nothing but wrong.