Raj Thackeray's rant on shutting down loudspeakers in mosques should be ignored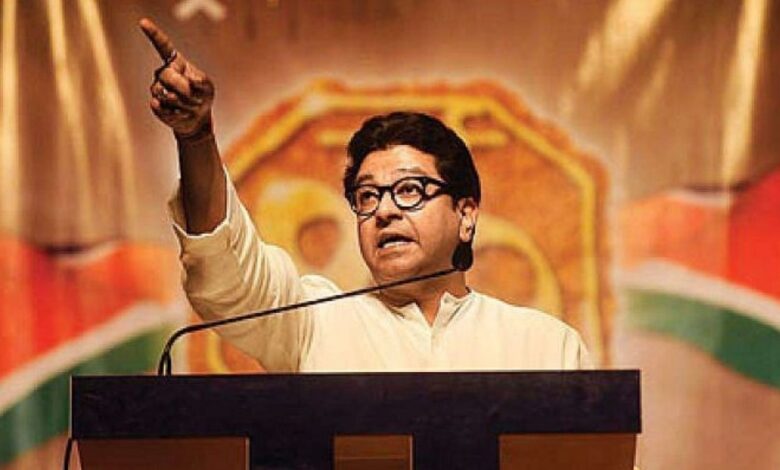 Raj Thackeray's call to shut loudspeakers in mosques till May 3 could only trigger religious discord
Playing the faith card comes easily for some politicians who strive to stay in the limelight even when they are rendered inconsequential. Holding aloft religion in a democratic set up comes as a way of thrusting importance unto themselves. A case in point is Raj Thackeray of the Maharashtra Navnirman Sena (MNS).
Raj Thackeray's call and reiteration of his demand seeking the shutting down of loudspeakers in mosques till May 3 have nothing but stoking religious sentiment as the main motive. Thackeray's warning the Maharashtra state government that they should shut loudspeakers in mosques till May 3 comes as just another ploy to grab headlines, and by way of it trigger religious discord.
Raj Thackeray terms issue social, not religious
Thackeray has termed the issue as social and not religious, stressing that he will not back down on his demand. He has even challenged the Shiv Sena government in Maharashtra to do whatever it wants to do about his call for shutting down loudspeakers in mosques.
He has also gone a step further saying that if loudspeakers in mosques are not shut till May 3, the MNS will play Hanuman Chalisa in speakers. The loudspeaker issue has been boiling in the state, and has even spilled over to states such as Karnataka. Shiv Sena leader Sanjay Raut, responding to the issue, had already sated that the Maharashtra Home Minister has given notice to maintain the decibel level for Azaan.
Going by what Maharashtra Deputy Chief Minister Ajit Pawar has stated, the state government is to discuss the order of the court and will talk to the Home Minister Dilip Walse Patil about the issue. But then, Thackeray isn't willing to stay quiet He has dubbed Pawar an atheist, saying that the Deputy Chief Minister does not believe in any religion.
Playing the innocent social activist, Raj Thackeray has been trying to make known that his demand stems from a social concern and that there isn't anything religious about it. He has been quoted by media reports as saying that, he is not against prayers, "you can pray at your home, but the government should take a decision on removing mosque loudspeakers. I am warning now… Remove loudspeakers or else will put loudspeakers in front of the mosque and play Hanuman Chalisa."
Taking his demand to a higher level he has also urged Prime Minister Narendra Modi to raid the mosques in the Muslim areas in Mumbai and said that the people living there are "Pakistani supporters"! Appealing to the PM that he should order raids on Madrasas at the Muslim shanties as Pakistani supporters are residing in these shanties, he has also gone on record saying that the Mumbai Police knows what's happening there and that MLAs are using them for vote-bank.
Raj Thackeray's threats need be given no importance
Raj Thackeray's rants aren't something that need a listening. Playing with religious sentiment while masquerading it as a social issue is not to be encouraged. Playing with religion in India is akin to playing with fire. Thackeray knows that very well, and so his demands and allegations are to be accorded zero significance. As Maharashtra Deputy Chief Minister Ajit Pawar himself has stated, Raj Thackeray and his threats must not be given so much importance. He has also opined that he would answer the MNS chief's questions at the right time. But for the time being, if the state government decided to remove loudspeakers even from a single mosque in Mumbai, it would be a matter of great shame.
Yes, indeed.