Rahul Gandhi gets a lesson in history as speech on Pakistan and China misses facts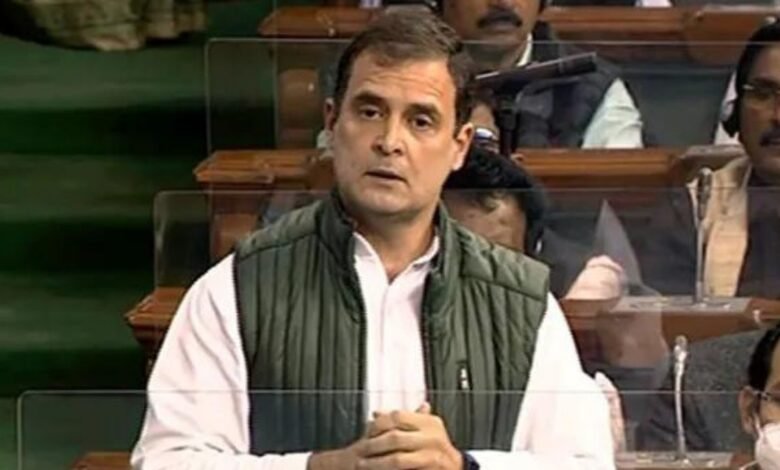 The Congress leader flayed the Modi government saying that it brought Pakistan and China together
Rahul Gandhi is yet to come to terms with India's foreign policy. It is high time someone tells him that he would need to do a bit of reading before speaking on India and the world at least in Parliament. Speaking at an election campaign is a different cup of tea altogether. But when it comes to speeches made in Parliament, the Congress leader would have to do a bit of research.
Rahul Gandhi ran into trouble while participating in the debate on the motion of thanks on the President's address in the Lok Sabha. Through the course of his speech, the Congress MP from Kerala's Wayanad, lambasted the Union government and accused Prime Minister Modi for bringing Pakistan and China together.
Terming this as the "single biggest crime that you could commit against the people of India", Rahul Gandhi went on to say that Indian has always strived to keep Pakistan and China separate. But the Modi government has brought the two nations together, he ridiculed.
Pakistan and China reference not fully accurate
BJP, which is part of the ruling NDA alliance, soon launched itself on an attack mode, lambasting Rahul Gandhi's lack of understanding of India's history. As the issue spilled out of Parliament, Rahul Gandhi saw his folly being discussed in public. Former external affairs minister K Natwar Singh, while stating that Rahul's words were not fully accurate, said that China and Pakistan had been close allies since the 1960s.
As if adding salt to wound, former diplomat Kanwal Sibal also clarified that China-Pakistan camaraderie had begun much before the BJP came to power in India. Pointing out that China-Pakistan saw an opportunity to strengthen their relations after the 1962 conflict, he added the two Asian nations have collaborated in nuclear sector too. Kanwal Sibal is Congress leader Kapil Sibal's brother.
US refuses to endorse Rahul words
As if that wasn't enough, the United States also stated that it would not endorse Rahul Gandhi's comment in Parliament on India's foreign policy.
Foreign policy issues need a bit of knowledge in history, before speeches are made on the topic. The furore such speeches would trigger isn't something that needs to be ignored.  In an otherwise show of great oratory, Rahul Gandhi did try to instil sense on the Modi government for their 'wrong' doings.  But then the Pakistan-China topic went haywire.
Distorted and confusing comments, that too coming from the man who supposedly leads the grand old party of India, are not welcome. They would just end up embarrassing the party and the country on a global scale.