DilPaziir
Inspired by TV series Alif, young girl from J-K's Pulwama shines in Calligraphy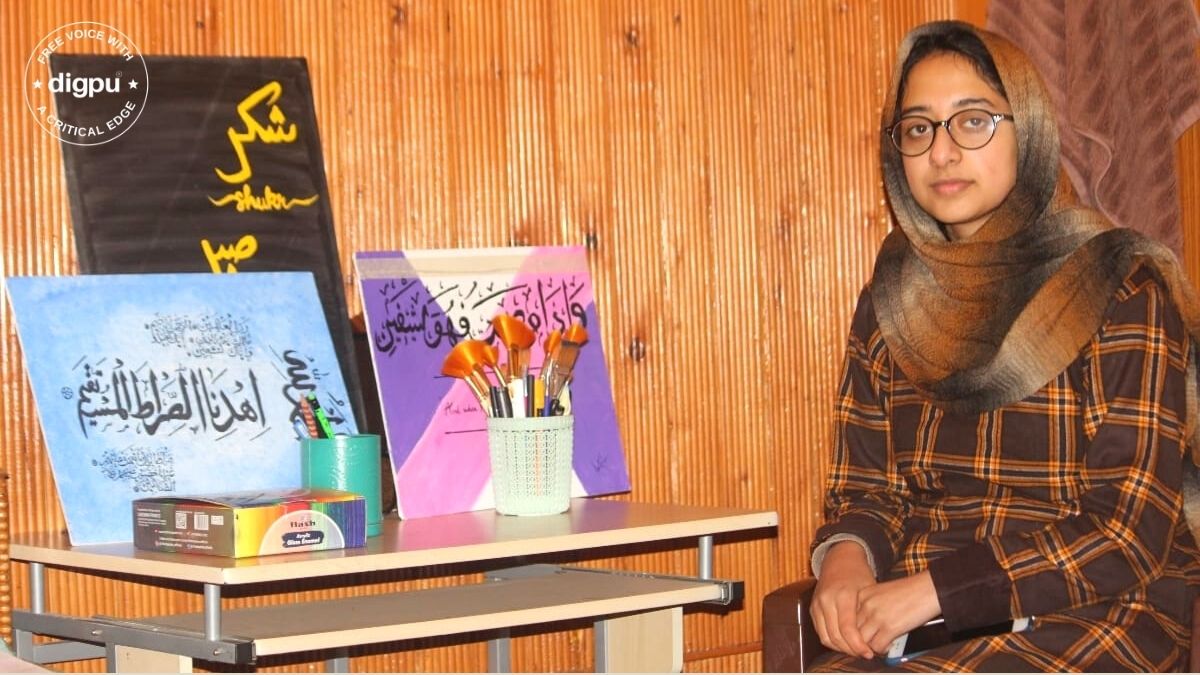 She started with Asma Ul Husna and then moved on to certain Ayah from the Holy Quran after mastering the basics of calligraphy
In southern Kashmir's Pulwama district, a young girl Aatifa Nisar Latoo has become a center of attraction for her skills in Calligraphy.
From Drabgam village of the southern district of the valley, the 18-year-old 11th standard girl student developed interest in the art after watching the TV Series Alif.
Pakistani TV series Alif sparks calligraphy interest in Aatifa
In the TV series, Aatifa told Digpu News, Turkish calligraphy is shown and it caught my attention. "I was so attracted to the art that I started giving few Arabic letter a try. With time, I began not only to improve but brought in some originality as well with some unique styles of calligraphy," Aatifa Nisar added.
It has been over a year now that she is into Calligraphy. Her parents and friends have been applauded her skill and keep encouraging her to continue with the art.
She has quickly moved from charts to the canvas
Recently, she started taking orders as people showed up love and support in her artwork. "It is a holy art and I am primarily thankful to the Almighty for bestowing my hands with it," Aatifa says.
Soon after learning the basic calligraphy, she began with Asma Ul Husna (Names of God in Islam) and subsequently moved on to certain Ayah from the Holy Quran. She started with charts and then went on to write on the canvas.
The cultural treasure of Arabic calligraphy
It is in place to mention here that Arabic calligraphy is among the intangible cultural treasures, which is even recognized by UNESCO.
Arabic calligraphy has been officially added to UNESCO's Representative List of the Intangible Cultural Heritage of Humanity.
Calligraphy has played an important part in the growth of the Arabic language throughout history, in addition to its significance in religious literature.
Calligraphy is very popular, and artists and designers employ it in a variety of modes, including paintings, sculptures, and even graffiti, or "calligraffiti," as it is known.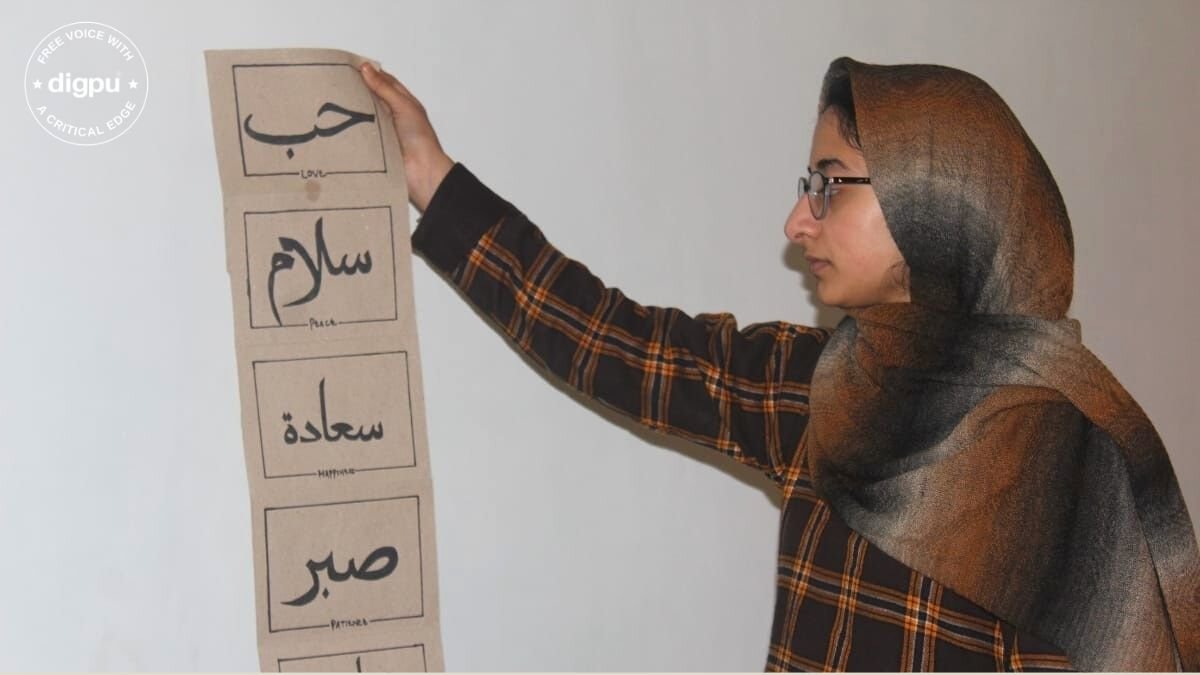 Aatifa finds her parents fully supportive
Meanwhile, Nisar Ahmed Latoo, Aatifa's father, while talking to Digpu News, said, "We are very happy for our daughter to choose this art of calligraphy and we are fully supporting her to advance her skillset in this art."
Urged the parents to give their children a fair chance to excel in their fields of interest and not force them to choose medical or engineering professions, Nisar Ahmad said that it is time for the young talent to be recognized and polished than to tread on the path of demoralizing the young souls into taking up typical government jobs.