Cricketer extraordinaire Mithali Raj calls it a day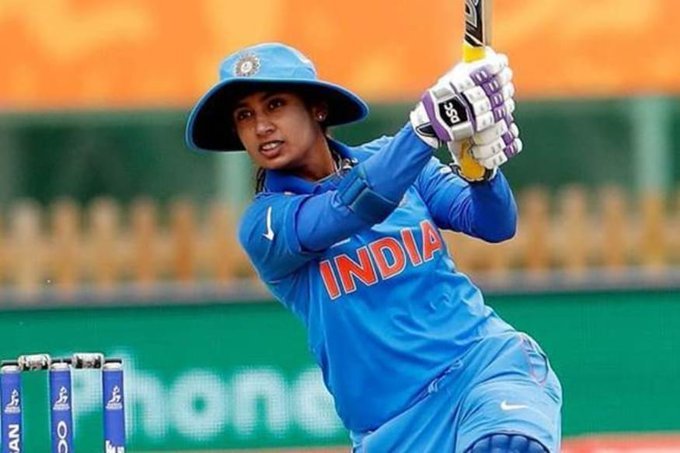 Mithali Raj, ace player who redefined women's cricket in India, announces retirement
Like all journeys, this one too must come to an end. So said Mithali Raj, as she announced her retirement from all forms of international cricket. The decision is sure to disappoint fans who loved her for her exploits in the international cricket arena. When India's most admired woman cricketer Mithali calls it a day, it is an event in itself. For, she has been a glowing presence in the women's cricket team always, for years together.
The ace cricketer's retirement from all forms of international cricket brings the curtains down on a glittering career that spanned 23 years. After having made her debut in 1999, Mithali went on to play as many as 12 Test matches, 232 One-Day International matches and 89 Twenty20 Internationals for India.
As the 23-year-old career comes to an end, the Indian cricketing arena will miss one of the most successful and charismatic player it has ever seen. Announcing her retirement, the cricketer posted statement on social media, that read thus: "Thank you for all your love & support over the years! I look forward to my 2nd innings with your blessing and support."
Mithali Raj, the achiever
She went on to reminisce the days when she was a little girl who strived hard to wear the India colours on the cricket field. And when she succeeded in doing that, she realised that playing for the country is the highest honour she could get. Adding that every event has taught her something unique, she said the past 23 years have been the most fulfilling, challenging and enjoyable years of her life.
Anyone who has watched her play would agree that Mithali Raj has been among India's most stylish batter. A right-handed batter, Mithali has been involved in several astounding run gathering performances that has done India proud. She has to her credit a record 7,805 runs to date in ODI matches. This number is more than 2,000 runs scored by former England captain Charlotte Edwards, who was a rival on field. Besides, Mithali Raj has scored as many as seven centuries and a record 64 fifties in One-Day International outings.
The Test cricket scene has been also very fruitful for the cricketer. In the 12 Tests she had been part of, Mithali garnered 699 runs. And that include a century and four half-centuries. The T20I arena was also equally great with the player scored 2364 runs at an average of 37.52 with 17 half-centuries. Her T20I top score is 97 not out.
An inspiration to many
A cricketer and skipper who has always had the Indian tricolour fluttering on top of her mind, she has been a team player every time she padded up for an innings. She leaves the field at a time India is much stronger in the women's cricket arena.
Wishes from fellow cricketers and fans from around the globe have been pouring in on social media ever since she made the announcement. Here are a few:
Her presence had been a source of inspiration to many who had played alongside her, and also young cricket-crazy girls across the country who dream of wearing the Indian jersey for international matches. Now with the ace cricketer calling it quits, Indian cricket will definitely miss Mithali Raj.