PM Kisan Samman Nidhi Yojana: Adding your name to the beneficiary list is easy!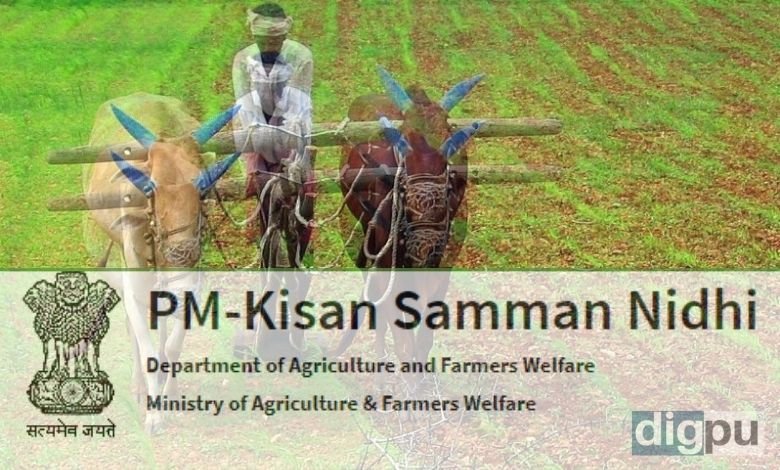 Rs 19,500 crore has been deposited into the bank accounts of approximately 9.75 lakh farmer families so far
NEW DELHI — Prime Minister Narendra Modi announced the disbursement of the 9th instalment of the PM Kisan Samman Nidhi Yojana for farmers on August 9.
Approximately Rs 19,500 crore was immediately paid into the bank accounts of over 9.75 lakh farmer families.
If you are a farmer and your name was not included in the list, you can contact your district's District Level Grievance Redressal Monitoring Committee to get your name added to the list and receive the 9th instalment.
In addition, the government has created a unique Farmers' Corner on the PM-KISAN online portal, which can be found at www.pmkisan.gov.in. Farmers are given three alternatives for utilizing the service as a result of this.
New farmer registration for PM KISAN Samman Nidhi Yojana
This site www.pmkisan.gov.in allows farmers to register online and fill out basic personal information as well as a self-declaration of eligibility.
The farmers' completed forms are subsequently sent to the State Nodal Officer (SNO) for approval.
Detailed steps for farmer's registration for the scheme
1. The State Nodal Officer checks the data entered by the farmers and uploads it to the PM-KISAN site.
2. Farmers have the option to change their names on the site per their Aadhaar Card, which is subsequently updated and validated on the system.
3. Farmer recipients can verify the progress of their payments using their Aadhaar number, Bank Account Number, or registered mobile number.
Direct payment of Rs 6000 is paid to the farmer's account in three payments of Rs 2000 every four months under the PM Kisan Samman Nidhi Yojana.
If you are a farmer, you may check the progress of your application on the official PM Kisan website (http://www.pmkisan.gov.in) or through the official mobile app.
What really is Pradhan Mantri Kisan Samman Nidhi?
The Pradhan Mantri Kisan Sammann Nidhi (Prime Minister's Farmer's Tribute Fund), also called PMKSN, is an initiative by the Indian government under which all farmers would get basic income support of up to 6,000 rupees per year.
Piyush Goyal announced the scheme during the 2019 Interim Union Budget on February 1, 2019. The scheme, which costs Rs 75,000 crores per year, came into force in December 2018.
Each qualified farmer will get Rs 6,000 per year in three instalments, deposited straight into their bank accounts. It was the first time the Center announced such a scheme, which has so far benefited millions of farmers.