Drone arena in India takes off in a major way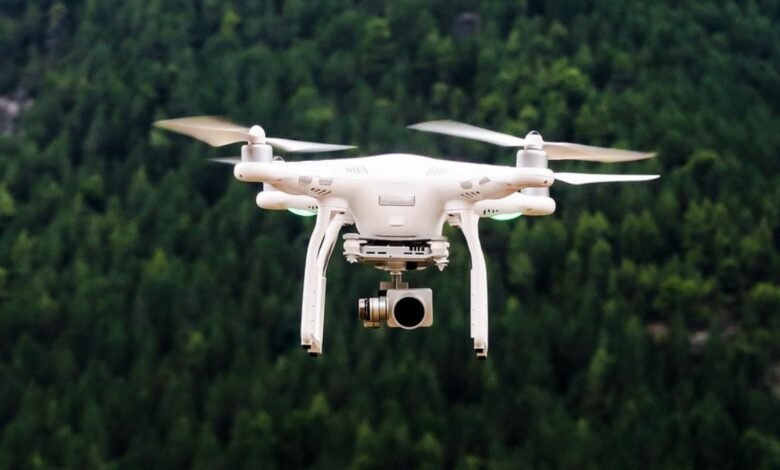 The country likely to need at least 1 lakh drone pilots by next year
At the Beating the Retreat ceremony this year, a spectacular display of 1000 'Made in India' drones by Indian start-up 'Botlab Dynamics' led by an IIT alumnus, was a centrepiece of attention. Drones have made their foray into not just that but all avenues of the Indian social and economic horizon, of late.
It is now being estimated that the country will need at least 1 lakh drone pilots by next year, as India is becoming a hub of drone technology. Each pilot will earn at least Rs 50-80 thousand a month, and that would make it Rs 6000 crore a year worth of employment being generated.
The words of Union Information and Broadcasting Minister Anurag Singh Thakur, that technology is transforming the world at a rapid rate, and it has never been more relevant than now as its applications are solving some of the most pressing problems on the planet assume much significance in this context. He was speaking after flagging of the 'Drone Yatra 2.0', in Chennai, on Tuesday.
Drone tech growth significant for India
The leap in drone technology has been significant in India, with the flying devices now undertaking survey of land, sprinkling pesticides over the fields in rural villages, and many such. The Ministry of Civil Aviation and Directorate General of Civil Aviation had also recently granted conditional exemption to the Board of Control for Cricket in India (BCCI) for the deployment of drones for live aerial cinematography of the India Cricket Season in 2021.
Further, as part of the Kisan Drone Yatra, as many as 100 Kisan Drones were sent to villages across the country to spray pesticides. The Prime Minister then had been quoted saying that Kisan Drones marked the beginning of a new age revolution.
India's largest Drone Manufacturing Facility, Garuda Aerospace, has been taking major strides on this terrain, by deploying advanced tools and manufacturing processes. The government has committed to promote the use of technology in the agriculture sector in order to increase farm production, according to Thakur, who added that drones will help in streamlining the use of pesticides in farms, which will further improve the profitability of farmers.
India currently has 200+ drone startups
The government will now be looking toward boosting the demand for cutting-edge drone technology and services in a three pronged approach. The new Drone Rules, 2021 will aim at providing incentive in the form of PLI for Drones and Drone Components, and creating indigenous demand.
India currently hosts more than 200 drone start-ups, and the number is expected to increase. In effect, they would generate lakhs of new job opportunities for the youth.