Technology
Fitbit Versa 4 comes across as an affordable fitness tracker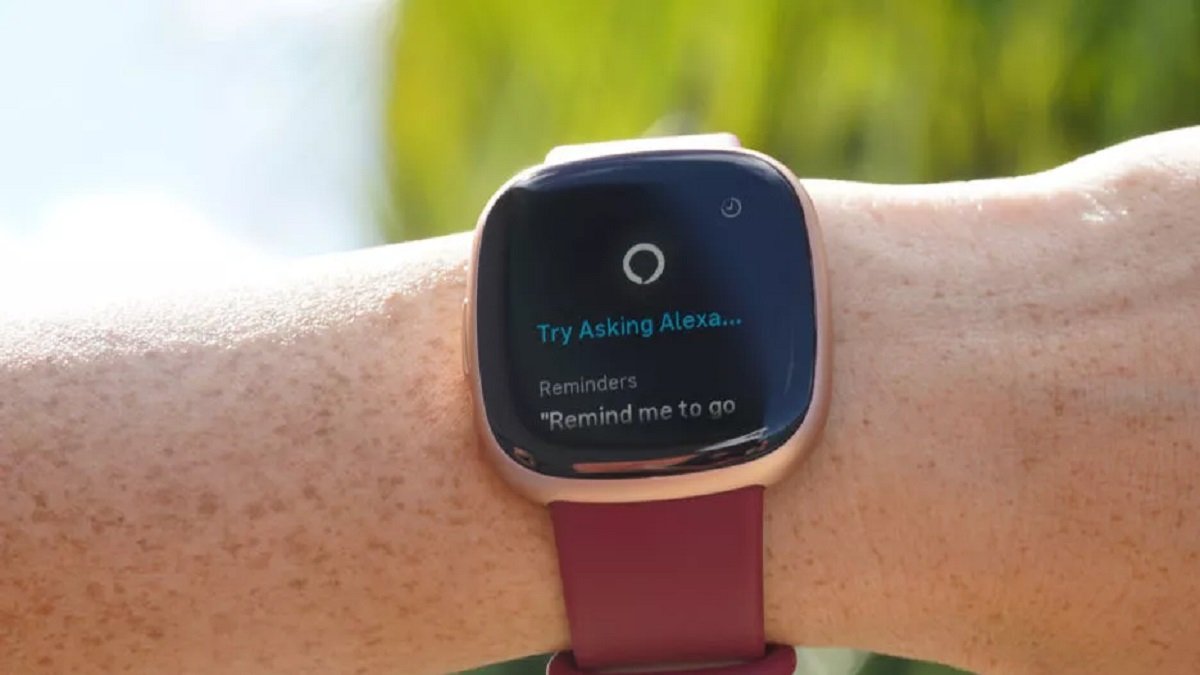 Fitbit Versa 4 is the most reasonably priced smartwatch from the Google family.
The smartwatch-fitness tracker market is experiencing an uptrend. The growing demand due to fitness and health awareness among the youth is the key factor behind the smartwatch boom. Fitbit under Google is the leader in this global scenario by developing their product portfolio with the best solutions incorporating aspirations of the young population about fitness trackers and smartwatches.
Fitbit launched ist Versa 4 along with Fitbit Sense 2 made with similar design and Aluminium body. Versa 4 is slimmer and lighter (weighs 40 gm) than its predecessor and the capacitive touch button is now replaced with a physical touch button which opens the app menu with a short press and launches Alexa with a long press.
The silicone band has a peg-and-loop design contributing to make the watch wearable throughout the day. The quick release system with which changing the straps is very easy. Phone calls on Bluetooth is possible with built-in speaker and microphone. Alexa also is activated with the same speaker-microphone set up.
Fitbit Versa 4 supports contactless payments through Fitbit Pay
The four different color options available are Black – Graphite Aluminium, Waterfall Blue – Platinum Aluminium, Pink Sand – Copper Rose Aluminium, and Beet Juice – Copper Rose Aluminium, all in one size. The AMOLED display measures 1.58-inches (336 x 336 pixel) which is big enough to display most of the notifications. The smartwatch is water resistant to 5ATM/50M so that you can wash it under running water.
The Fitbit Versa 4 supports contactless payments through Fitbit Pay. There are basic features like alarms and timers, weather reports, and it can receive notifications from any app on your phone. Fitbit Premium subscription will give you access to advanced features like video workouts, guided meditations, nutrition plans and more. For GPS, you need not depend on your phone as it is built-in with the watch.
It tracks your heart rate, breathing rate, SpO2 and skin temperature etc., and detects exercise automatically. Versa 4 is equipped with 40 workouts, 100% increase from the predecessor, thereby tracking almost all your activities. In short, Versa 4 is a capable activity tracker by any standards.
A few negatives too
Of course, there are some misses also, to be mentioned. First, there is no Wear OS, Google Pay or Google Maps at present. You cannot control playback of audio playing on your phone and the absence of Spotify app is also a notable miss. Moreover, you cannot change the watch face from Versa 4 which means, you must open the Fitbit app to select one. There is no option for a watch face with custom photo either.
Battery life is another strong point with which Versa 4 outshines the competition. It can last for 6 days, same as the capability of Fitbit Sense 2 and Versa 3. The Pixel Watch, Apple Watch SE and the Galaxy Watch 5 cannot last for more.
This midrange smartwatch is aesthetically attractive and comes with most of the basic conveniences and above average battery life. It is easy to navigate and matches the requirements of the volume segment. At $229, with no hike over the previous generation, Fitbit Versa 4 is the most reasonably priced smartwatch from the Google family.