Hurriyat (M) chief Umar Farooq released from 20-month-long house arrest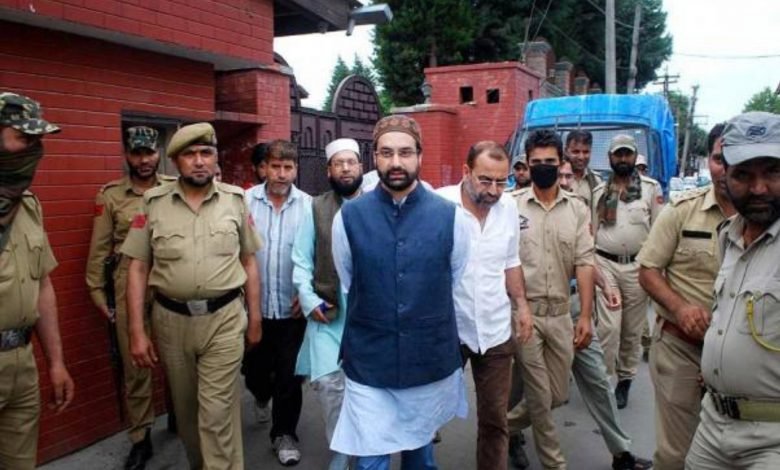 No official from the local police confirmed the reports of him being set free.
Chairman of Hurriyat Conference (M), Mirwaiz Umar Farooq was released from house arrest on Thursday, local media reports said.
After his release, Mirwaiz Umar is likely to lead Friday congregational prayers at the historic Jamia Masjid in Srinagar city tomorrow. For the last 82 Fridays, he couldn't lead prayers in the grand mosque owing to his detention.
As per the media reports, Mirwaiz is now free to go anywhere he wishes. However, no official from the local police confirmed the reports of him being set free.
Like the local police, Hurriyat (M) members close to Mirwaiz remained tight-lipped about the development. One of the members, however, said the decision to release Mirwaiz has not been officially conveyed to them so far.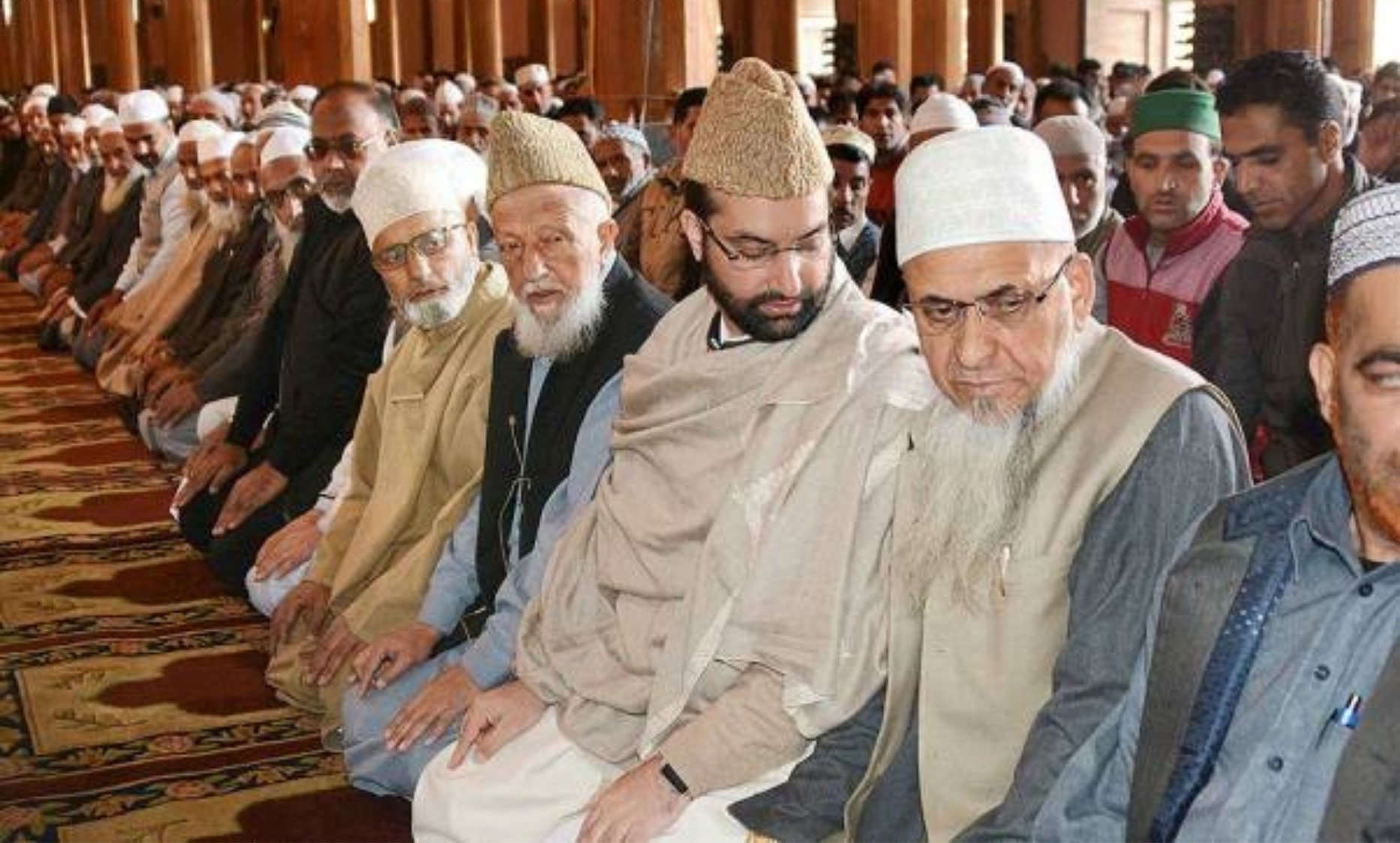 He added that the police and their vehicles are still surrounding Mirwaiz's house "but he will try to move out of his house to lead the Friday prayers at Jamia Masjid."
"As per reports, he has been set free so he would head towards the Jamia Masjid for the prayers. Let us see if he is allowed," the Hurriyat (M) member said.
Earlier, a report quoted unnamed top officials from the UT administration as having confirmed, "The Mirwaiz is not under any detention."
On Wednesday, Members of Muttahida Majlis-e-Ulema (MMU) held a meeting at the Mirwaiz Manzil Rajouri Kadal and expressed serious concern over his continued house arrest. Mirwaiz heads the amalgam as well.
They said the recent statement of the Government of India's Minister of State for Home Affairs in the Indian Parliament that no one in Jammu & Kashmir is under house arrest is not true if Mirwaiz is not allowed to move out.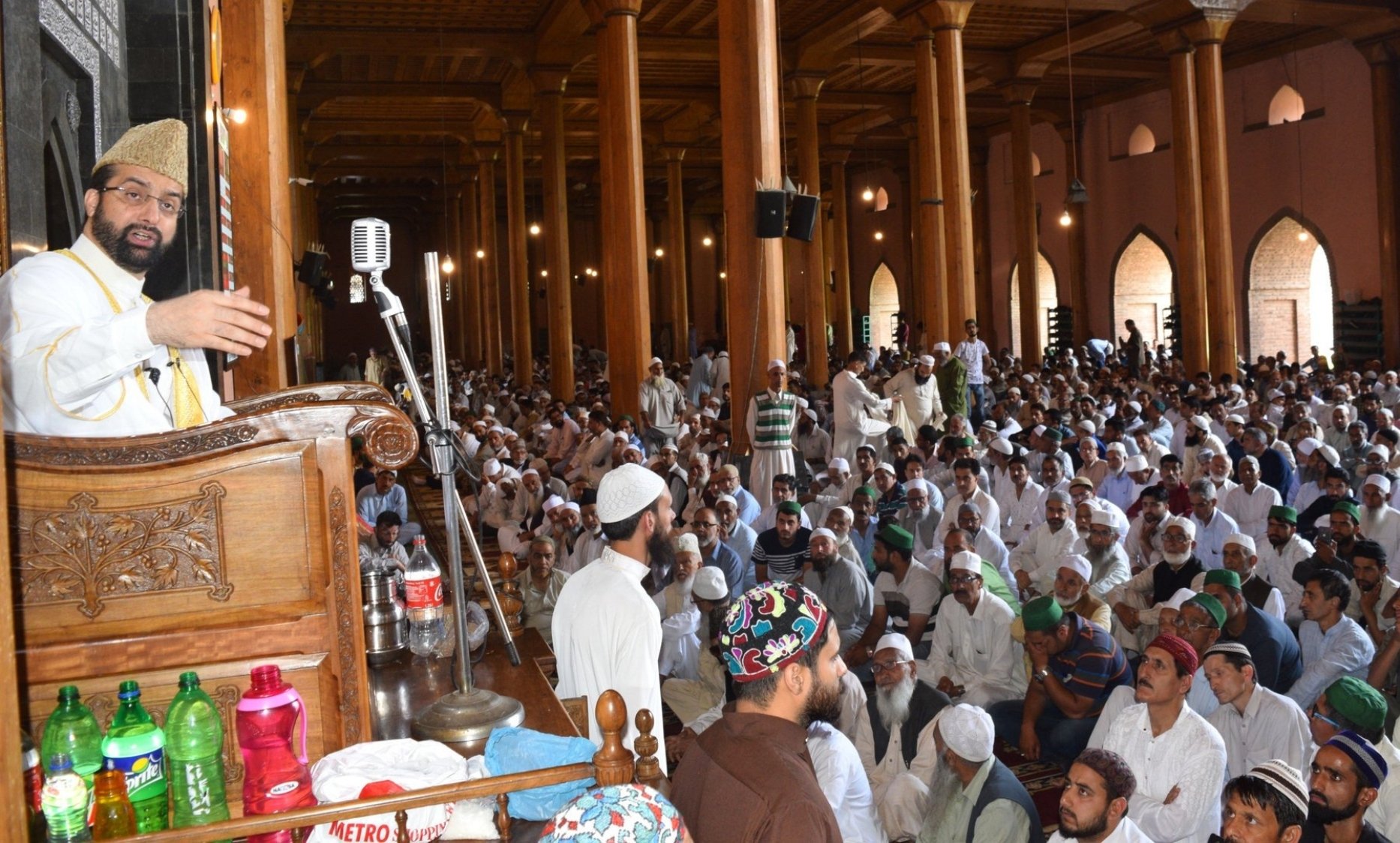 Aga Syed Hassan Al Mosavi Alsafvi, who presided over the meeting, said they are hopeful that the authorities will honour their word and release him from house detention immediately as the reports suggest.
Also, PDP president and former chief minister Mehbooba Mufti took to micro-blogging site Twitter and said that like Mirwaiz, hundreds of Kashmiris languishing in jails should also be released.
"Good to hear about Mirwaiz's release from arbitrary detention. I hope that hundreds of Kashmiri men languishing in jails in & outside J&K will also be released soon. It's time they returned home to their families," Mehbooba tweeted.
Pertinently, the head priest of Kashmir, Mirwaiz Umar Farooq was placed under house arrest on August 4, 2019 which was just a day prior to the Government of India's decision to abrogate the special status of Jammu and Kashmir and bifurcate the erstwhile State into two Union Territories — Jammu and Kashmir and Ladakh.