COVID19 Lockdown: Departmental store uses WhatsApp to home deliver orders in Srinagar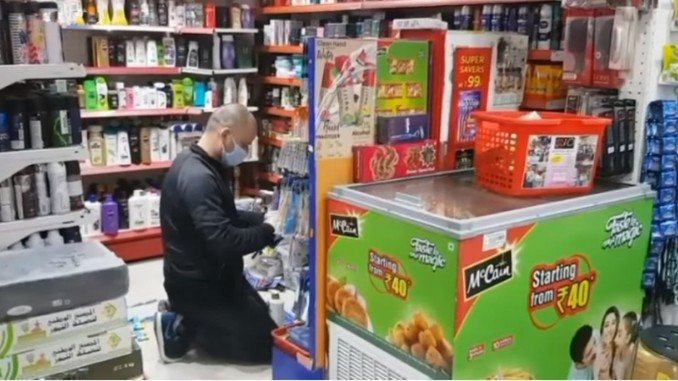 A departmental store in Srinagar has found a novel way to serve its customers during the present phase of lockdown in the Valley
SRINAGAR: A departmental store in Srinagar has found a novel way to serve its customers during the present phase of lockdown in the Valley, which has been imposed by the government to limit and control the spread of novel Coronavirus (COVID-19).
The owners of the store, named "Pack More – Unit of Gul Trading", have started using WhatsApp to receive orders from their customers amid the strict restrictions in the capital city.
Located in Gaw Kadal area, the store owners take orders on the messaging app, pack the items and then text the customer to collect the items from the store itself. "To a great extent, it helps to avoid any queues outside the store. Also, customers do not have to wait as their required items are already packed. They just come, pay and leave with their orders fulfilled," Mohammad Asif, the store owner, says.
He urges the customers to prepare an item-requirement list for at least one week and text him. Asif says, "It would lessen the frequency of visits of our customers as we want to ensure compliance with the guidelines regarding COVID19 precautions."
After the threat of spread of the Coronavirus in the Valley became real with the emergence of some positive cases, Asif, along with his brother and salesmen, decided to adhere to the precautionary measure of social distancing. They locked their store, created a WhatsApp group, added their customers and informed them. "Our customers immediately started to send us their orders. We understood that the lockdown was going to be extended for more weeks, so we asked them to send us their item requirements for at least one week," Asif added.
ALSO READ: Kashmiri students stuck in Bangladesh demand the immediate evacuation
The store with the help of its salesmen also offers home delivery of orders for those people who are not living in the immediate vicinity of the store. All the orders they receive in a day are delivered on the same day from 5 PM to 7 PM. "Due to the strict restrictions, we can home deliver orders within a radius of 3 km only. Besides, the authorities have now roped in many stores for the same purpose in other areas as well," the store owner says.
For making sure that supplies to the store remain adequate, Asif has hired an auto driver who brings in new supplies of items each day. As the new supplies arrive, the items are sanitized before being put on the shelves of the store.
With the government at the Centre announcing the extension of the lockdown up to May 03, it is the technology which comes in handy to make the adherence possible. Like Asif, more people employed in essential services need to use technology to ensure social distancing for putting a space between people and the COVID-19 virus.