Seven more years of jail term for Aung San Suu Kyi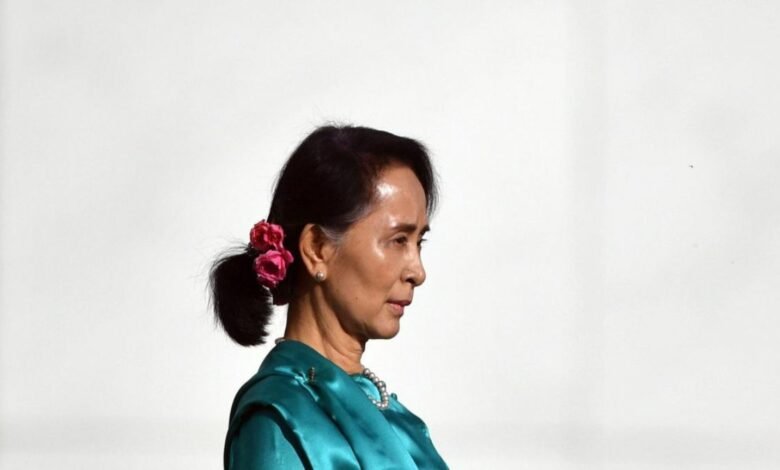 UN Security Council had called for the release of Suu Kyi, but it has been ignored
Aung San Suu Kyi, Myanmar's former democratically-elected leader, has been handed seven more years in prison. By extending the detention of Suu Kyi, a military court in the country has made sure the leader's overall all prison term goes up to 33 years.
Suu Kyi had been detained under house arrest after a military coup had thrown out her government back in February 2021. Post this, she was made to face 19 charges, and a trial term of 18 months.
The military had seized power in February 2021, and this move had sparked widespread rallies. As the protests grew, the Myanmar military unleashed a violent crackdown on pro-democracy protesters and activists. The military stance against Suu Kyi has already attracted much criticism from the part of right wing activists.
Suu Kyi pronounced guilty in five charges
Though the UN Security Council had called for the release of Suu Kyi last week, it looks like the call has gone unheard. This Friday, the military court found her guilty in five charges and the sentence came soon after. She has been pronounced guilty of corruption in the case of renting a helicopter for a government minister, and has been found that she violated regulations in this this regard.
Already convicted of 14 different crimes including breaching Covid public safety rules, importing walkie-talkies and violating the official secrets act, Suu Kyi is set to remain in detention for years together. According to a report, the trials were closed-door affairs, with the media and the public not being allowed to have access to any of the proceedings.
Further, the lawyers who appear for Suu Kyi have also been prohibited from speaking to the media. Even as these measures are being taken, she maintains that all charges against her are false.
Nobel laureate under house arrest
Aung San Suu Kyi, now 77-years-old, has spent a major part of her life under house arrest. Detained at Nay Pyi Taw, the capital city, she had been awarded the Nobel prize earlier. Suu Kyi had been arrested along with as many as 16,600 of her party members. All of them were detained when the military junta stormed the capital and seized power. Around 13,000 are still in jail.
The call by UN Security Council for halting violence and release of political prisoners in Myanmar have been ignored by the military.