Top 10 Mobile App Development Companies in Saudi Arabia 2021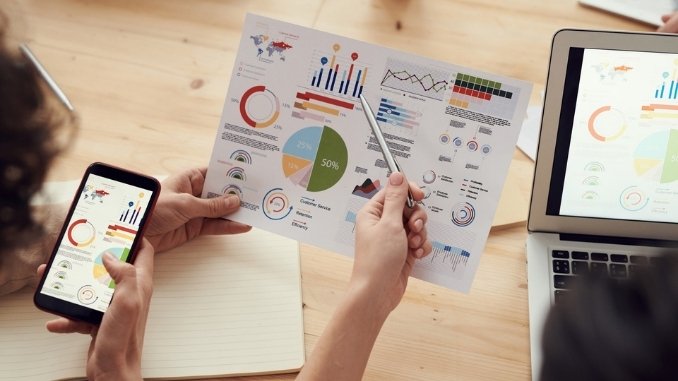 Let's look at the top 10 Mobile App Development Companies in Saudi Arabia to work with in 2021 – Researched By TopAppDevelopmentCompanies.com
Saudi Arabia is not just a major center of devotion; it has evolved as an amazing business hub with various enterprises that have started to show interest in digital tech solutions. Latest technologies like IoT, AI, Cloud, and many more playing a critical role in the digital transformation of major businesses in KSA. Mobile Apps are something that helps any business to grow and reach their targeted audience anytime and anywhere. Revenue of Saudi Arabia's app market is expected to grow 13% annually and reach $32M by 2024, as per Statista.
Many businesses offer web and app development services in Saudi Arabia that will make business owners confused to find and hire the best partner for their app ideas. We have reviewed various B2B research platforms and curated a list of Top 10 App Developers in Saudi Arabia 2021. Let's hope this list will help you find the right partner and grow your business with maximum ROI.
The List Of Top 10 Mobile App Development Companies in Riyadh, Jeddah, Dammam, Saudi Arabia To Work With In 2021
1. Hyperlink InfoSystem
Hyperlink InfoSystem is one of the top mobile app development companies in Saudi Arabia and having offices in the USA, UK, and India. The company has developed more than 3500 apps and designed 2000+ websites for 2300+ worldwide clients. Their team understands the client requirements properly and builds solutions that lead their clients towards success. They offer web, software, and app development services and also work on the latest technologies like AI, IoT, Salesforce, Cloud, Data Science, AR/VR, and many more.
2. eSense Software
Established in 2002, eSense is a trusted mobile app development company that provides award-winning software solutions and services to customers in the area. The company delivers software development on Microsoft technologies via the earned golden partnership and provides solutions' platforms and business apps.
3. SITN
SITN was Founded in 2011 by Othman H. Al Ghamdi & Sons Co. based in Saudi Arabia. They saw elegance in transparency and believed your website is the first impression to your clients and their taste must never be underestimated. The team is ready to provide your software development requirements with customized solutions.
4. Boxile
Boxile is a prominent IT Company based in Saudi Arabia providing high quality and cost-effective web and mobile app solutions. The company and his partners have a proven track record of providing successful development services and solutions for companies to grow their bottom-line.
5. Dopravo
Dopravo is a trusted software development company based in Saudi Arabia with a passion to craft digital customer experience for both the web and mobile platforms. They have been around for 9 years and helped craft mobile apps that have touched millions of people's lives.
6. UXBERT Labs
Headquartered in Riyadh, UXBERT Labs is Saudi Arabia's leading IT consulting team. They provide scientifically proven eCommerce and digital product research, training, consulting, design, and development. They have a digital expert team with international experts dedicated to helping your business grow and engineering beautiful experiences.
7. KenHike
KenHike is the top IT company that provides digital solutions to develop IT strategies, enterprise integration, and application development in UAE and Saudi Arabia. They have proven expertise in UX/UI capabilities, and so they can provide 24-hour support for all your IT requirements.
8. Pixel Arabia
Pixel Arabia, an IT company that was founded in 2006 with great work towards enhancing customers' response to your brand and generating your desired business results. In every step of your journey, Pixel Arabia will find your missing mystery part ensuring your picture is done.
9. Ertekaz Technology
ERTEKAZ is located to provide the best businesses in Saudi Arabia. ERTEKAZ has a skilled team of experts who are keen to guide your company and build a strong, impressive online presence for your business. Believing that your success is their success, the satisfaction of their customer motivates all their work.
10. iSpectra
iSpectra provides the best IT services to companies that want to modernize their core technology and develop engaging digital experiences. iSpectra develops, maintains, and scales digital products for a variety of international organizations. It is one of the best mobile app development companies in Saudi Arabia.
The above-listed companies are personally researched by the team from Leading B2B reviews and rating websites like Clutch.co, TopAppDevelopmentCompanies.com, TopSoftwareCompanies.co, and many more.