Opinion
Featured Posts
How Ironic Have We Become In The Pursuit Of Being Iconic: Fashion Watchmen On Duty 24×7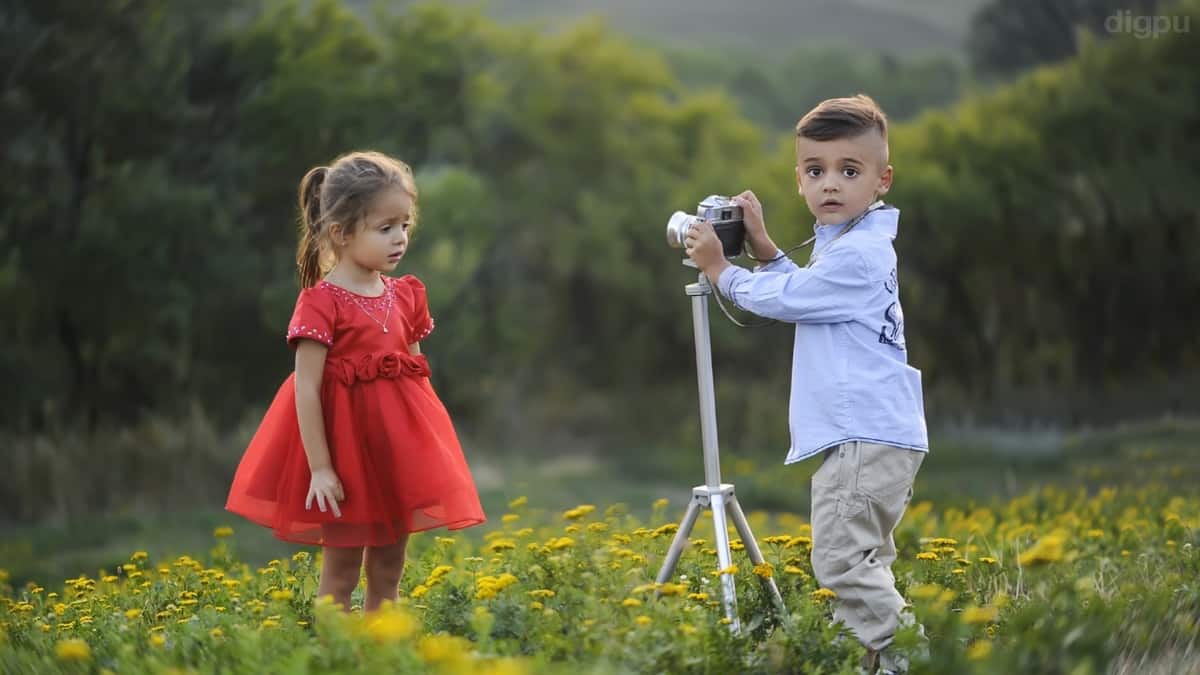 Fashion Watchmen Providing 24×7 Security To Those Who Don't Even Need It
Fashion statements and trends hit the market every now and then. Every designer label tries to bring an exquisite piece of art with each passing day. As welcoming as they may sound, most of these labels are way out the reach of many of us.
As an individual, I confess today that I check price tags before buying stuff. Yeah, you read that right. I write this without the slightest of embarrassment and shyness that I value my hard-earned money. My idea of fashion is to club the decisions of my heart with the allowance of my pocket in the colours and forms that I like. I can't wear some designer outfit to the tune of lakhs till my pocket allows me to do so. Even if someday I can buy such clothes, I don't think I will dare touch such expensive stuff or maybe then, I just touch them and run away from it.
I remember having to leave my favourite pair of black jeans costing around Rs 1900 one day just because we were short of Rs 500 that day. Guess what, the moment I came out of the showroom, I saw that they were giving 50% off on all denim as part of their clearance sale. For a moment, I felt really bad. Honestly, that incident is long gone now but the lesson is learnt forever.
Also Read: Social Gaming – Taking Aggression And Addiction To Dangerous Levels
To All Fashion Watchmen Out There, Its Time You Retire From Duty
It infuriates me how people slam and judge each other's lifestyles and fashion statements so brutally these days. We all have been to parties and celebrations where some random people in the corner stare and comment on everything. From the bride's dress to the colour of the walls through to the water content of mocktails, these people bitch about all. To these random people, I ask, what makes you believe that your judgements are true?
Imagine not being able to even live a basic life. Do you still think any of the styles and statements would matter? Let me say it, loud and clear- NO.
Also Read: The Internal War Raging Against India-The Nation Is Infected By Internal Forces More Than Anything Else
The Infamous Watchmen Who Have Made Trolling And Eavesdropping Others' Lives A Livelihood
A couple of weeks ago, the self-made diva of the Television Industry, Divyanka Tripathi, got called out for wearing a belt. However, it turns out the accessory matched an iconic belt from the collection of Indian Fashion Designer, Sabyasachi Mukherjee.
It all started with the actress posting her picture with a piece of subtle fashion advice for the women out there.
Also Read: International Disgrace- Extremely Shameful If Your Words And Actions Are Being Used Against India
All hell broke loose when a secret fashion watchman on Instagram stalked and compared her belt with Sabyasachi's collection. Furthermore, it called out Divyanka for wearing a totally unrelated fashion accessory. However, Divyanka's fans and genuine people over the internet jumped in and voiced their opposition to the nosy fashion brigade.
Even the Indian television producer and Divyanka's close friend, Ekta Kapoor expressed her disgust over name-calling by the faceless fashion brigades. Also, she shed light on the IG Account Diet Sabya, itself being a rip-off of another account Diet Prada.
The Actress Responded To The Bitterness With All Dignity
Divyanka melted the metal by her gracious reply to the faceless fashion brigade. She wrote about how such bullying and name-calling is unacceptable. Also, she advised people watching this over Instagram to be vocal about their opinions.
To her followers and stalkers, she gave a much-needed message. Kudos to you girl for having that courage and maintaining dignity no matter what.
Digpu Opinion: Fashion Ought To Be A Choice More Than A Necessity
Everyone is fighting their own battles in life. As fellow humans, we are coming closer to each other. Moreover, some of us are crawling out of our dark spaces, accepting mental illnesses and other taboos in society. In light of this, I believe that this is the right time for humans across the world to bond and be united. It is insanely important to know we were created to be that way.
Earlier, life was simple and people's needs were little but now humans needs seem to be controlled by their desires. On top of that, we have some humans out there, who have made trolling and bullying into a profession. I feel this is the worst thing to do to another individual whose struggles and life story you barely know.
I have observed how some Instagram accounts are uplifting spirits with their content. It really warms the heart on knowing how someone would be feeling fine by just reading a quote of yours. Maybe they will yell for help from their own caged self with the strength you offer them.
Let us try to be there for one other and not poke nose into their happy lives. The world is changing for good. I request all of you to be part of the change.