Explained: The state of joblessness in India
The Union budget made no mention of job losses, but it is incumbent upon the government to recognize joblessness as a serious challenge.
Almost two weeks ago, the hashtag #Modi_Rozgar_Do was trending on social media networks. On Twitter alone, users made more than 50 lakh tweets about the rising unemployment in the country.
Even though people expressed their views about the burning issue, but many fail to understand the sharp trends towards joblessness in the country.
Who is Considered Unemployed?
Not all people who don't work are unemployed. To be considered unemployed for government statistics, a person would not only have to be out of work, but also be actively looking for a job—for example, by sending out résumés.
Interestingly, unemployment is highly dependent on economic activity; in fact, growth and unemployment can be thought of as two sides of the same coin: when economic activity is high, more production happens overall, and more people are needed to produce the higher amount of goods and services. And when economic activity is low, firms cut jobs and unemployment rises. In that sense, unemployment is countercyclical, meaning that it rises when economic growth is low and vice versa.
Overview Of Unemployment In India
India's unemployment rate, as per Mumbai-based think tank Centre for Monitoring Indian Economy (CMIE), rose sharply to 9.06 per cent in December 2020, with around 9 million people losing their jobs between September-December and becoming the highest when compared to the previous five months while the country was recovering from a slowdown due to months of Coronavirus-induced lockdown.
According to CMIE, the unemployment rate in December 2020 was approximately over 2.5 percent higher than the 6.5 percent recorded in November, 2020.
As per the latest data from CMIE, things are making a little turnaround. The current unemployment rate in the country is 7 per cent. However, there are still eight states/Union Territories that have a double-digit rate of unemployment.
States like Haryana (with a 26.4% unemployment rate) and Rajasthan (with a 25.6% unemployment rate) are the worst-hit.
Although unemployment is a cause of concern, but what is more problematic is the fact that rise in unemployment brings high inflation, leading to stagflation.
Stagflation, also called recession-inflation, is a situation in which the inflation rate is high, the economic growth rate slows, and unemployment remains steadily high. It presents a dilemma for economic policy, since actions intended to lower inflation may exacerbate unemployment.
What's shaking the unemployment numbers?
One of the key reasons behind rising unemployment, according to CMIE, is the failure of the farm sector to absorb the influx of additional labour.
"Farming is the last resort of many who are rendered jobless. But, December is not the month in which it can absorb labour. This is the month when it sheds jobs," Founder and MD of CMIE, Mahesh Vyas explained the sudden increase of unemployment rate in December.
Besides the farm sector letting go of workers, the deterioration in labour market conditions across urban and rural regions also led to higher unemployment.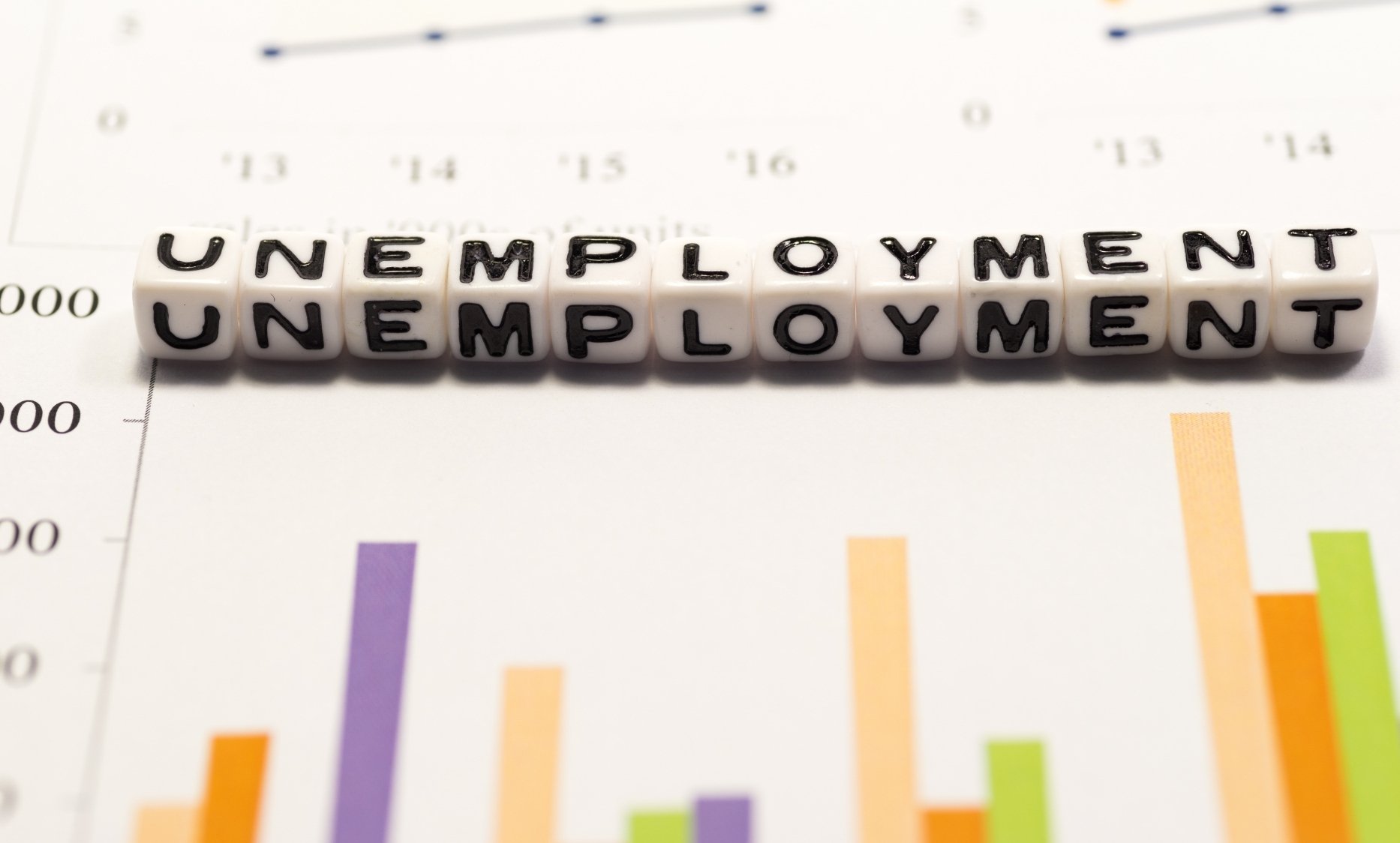 As per the expert, labour markets recovered in January 2021 from the setback they suffered in December 2020. "Employment increased by 11.9 million in January to reach 400.7 million. This is the first time since the lockdown that employment crossed the 400-million mark."
"The increase in employment in January is concentrated in the construction and in agriculture sectors. Employment in construction increased by 8.6 million from 62.1 million in December 2020 to 70.7 million in January 2021. The growth in employment in agriculture was relatively modest at 4.2 million. It increased from 144.9 million to 149.1 million over the same period," he added.
However, in his latest article, Mahesh made a blunt analysis, "The government of India does not recognise any employment problem in the country. Two important statements it made related to the economic situation in the country over the last four days the Economic Survey and the finance minister's speech did not recognise, in any manner, the fact that scores of millions of Indians lost livelihoods in 2020-21. Most people found ways to reduce their misery with or without help from the government. The government does not recognise this phenomenon and therefore it does not directly address it in the two documents released by it recently."
Meanwhile, many analysts observe that the sharp deterioration in labour market conditions may act as a roadblock in the process of economic recovery as it has led to lower employment opportunities. Even CMIE indicates that such problems are persisting in more than one sector and region, which is not a good sign for the economy as it could lead to a much slower recovery and higher income inequality.
Unemployment is India's biggest worry!
Ipsos' What Worries the World survey tracks public opinion on the most important social and political issues across 27 countries, drawing on 10 years of data to place the latest scores in context.
According to the February wave of the Ipsos What Worries The World global survey, unemployment has emerged as the biggest worry of urban Indians in February, displacing Coronavirus from the top place, which it occupied for 1 full year.
Unemployment (43%) sits at the top; followed by coronavirus (34%); financial and political corruption (30%); crime and violence (28%) and poverty and social inequality (26%). Interestingly, COVID19 has fallen by 11 percentage points in February from January 2021.
Global citizens too are worried with the same set of top five issues, except coronavirus continues to be their biggest worry and of course their order for other worries too differ: coronavirus (50%), unemployment (37%); poverty and social inequality (30%); financial and political corruption (27%) and crime and violence (24%).
Amit Adarkar, CEO, Ipsos India, opines, "Coronavirus vaccines and vaccination drives have largely mitigated worry levels around COVID-19. Unemployment now occupies pole position as the biggest worry of urban Indians. The pandemic and the lockdown led to massive job losses and of course job creation too has not seen much traction as the economy is in the recovery mode. The new infrastructure initiatives of the govt though high on promise, are long drawn. In the short term, govt and India Inc will need to address this glaring issue, by focusing on job creation."
Here's what the policy makers need to consider!
Currently in the recovery phase, Indian economy is not doing enough to create jobs. To address this, the government has a task on its hand – focus on increasing employment in its 'objective' of accelerating growth.
The Union budget made no mention of job losses, but it is incumbent upon the government to recognize joblessness as a serious challenge and work towards the generation of jobs across sectors.
While the Centre has focused on the healthcare; banking, agriculture and insurance sectors, the services sector, which suffered a grave setback on account of the pandemic, has unfortunately been skipped. This sector, in addition to tourism, hospitality and the entertainment industry that are major job creators, need special attention.
Also, the current inadequacies of India's rural jobs programme need to be addressed while urban job initiatives along the lines of the rural employment scheme could serve well in tackling rising unemployment in big cities. This needs serious consideration, given the disruptive impact of Coronavirus-lockdown on urban employment.
The government needs to take lead and not rely on the private sector alone to generate employment. It needs to do more to boost the health of MSMEs. The simple initiative of enabling digitization of small businesses could help them join the mainstream and prove beneficial from the perspective of accelerating job creation.
The initiatives like the government's Atmanirbhar Bharat and other post-COVID relief packages may seem like 'mini' budgets, but it needs to be noted that these were presented in response to the pandemic-induced lockdown.
Therefore, the Centre must not just provide only a vaccine shot in the arm of these sectors, but pay attention to India economy's balanced recovery, long-term growth and overall development through its assistance to crippled sectors that can provide jobs to millions of job seekers.