Three militants including Hizb's oldest commander killed in J&K's Pahalgam: Police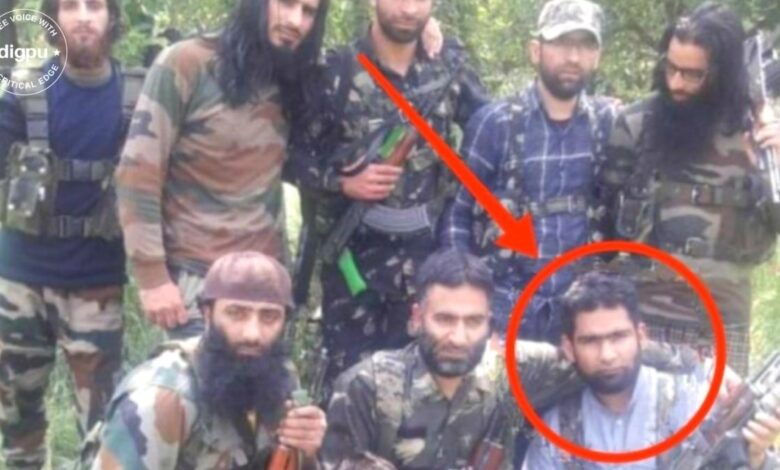 Mohammad Ashraf Khan (57), alias Ashraf Molvi, a native of Tangpawa village in Kokernag, was the operational head of Hizbul Mujahideen
Three local militants, including Hizbul Mujahideen's oldest commander Ashraf Molvi, have been killed in a gunfight at Srichand Top forest area of Pahalgam in south Kashmir's Anantnag district on Friday.
Mohammad Ashraf Khan (57), alias Ashraf Molvi, a native of Tangpawa village in Kokernag and the operational head of Hizbul Mujahideen, is among the three militants slain in Pahalgam forests on Friday afternoon, according to official sources.
The identity of the other two slain militants has not been disclosed by the police so far but it is said that they too are locals.
Molvi appointed as Hizb's operational commander during a meeting in Muzaffarabad
According to the sources, Ashraf Molvi is a 'recycled' militant whose first involvement with militancy dates back to 2000, and he received arms training in Pakistan. He was accused of reigniting militancy in Kashmir's Kokernag area.
According to reports, Molvi was appointed as the valley's operational commander during a meeting in Muzaffarabad (PoK). Ashraf Molvi, an A++ category militant, is said to be a native of Anantnag and has been active in the organisation for the last many years.
Ashraf Molvi rose to prominence after Riyaz Naikoo's death
It is imperative to mention here that Molvi's appointment as the chief of Hizbul Mujahideen is said to have caused conflict inside the organisation because he was never close to Hizb's slain commander Riyaz Naikoo and his allies such as slain Junaid Sehrai and Saifullah.
His appointment as operational chief came only days after Riyaz Naikoo was killed by security forces on May 6, 2020, in a highly sensitive operation that lasted more than 12 hours.
Naikoo had been on the run for eight years and was considered the most wanted militant.
It's worth noting that Ashraf Molvi's death is a big blow for the militant organization, which has been losing some of its most-wanted commanders in the last several years during gunbattles with security forces.