Rewind 2021: Four Ps that changed Indian politics
Polls, Protests, Pandemic and Political squabble shaped Indian politics in 2021
The year 2021 was filled with paradigm-shift events for the 1.3 billion Indians. The news was all about political squabbles, pandemic, polls and protests. Here's a look at some of the events that accelerated the ever-changing landscape of Indian politics.
The Farmer Protest on January 26
Thousands and thousands of farmers decided to march into Red Fort on January 26, battling police and barricades after they were denied permission to protest against the three 'black' farm laws. The protestors climbed the walls and hoisted the protest banner beside the Indian national flag. More than 17 government vehicles were destroyed in the scuff.
Many people, including the farmer leaders, have expressed their discontentment about the incident.
2021 Bengal polls and violence
Mamata Banerjee-led TMC defeated BJP in a month-long election battle on May 2. The win was pictured as an emerging opposition face of BJP in Indian politics. Soon after the election results were declared, Bengal saw unprecedented post-poll violence. Rape threats, murder, kidnappings became news across all districts.
Punjab gets its first Dalit CM
Punjab got a Dalit CM, Charanjit Singh Channi for the first time after Navjot Singh Sidhu won the duel against the then CM Capt Amarinder Singh. Following this, Capt. quit the party which is riddled with constant infighting. He changed the election battle to a four-party fight after floating a new party and allying with BJP.
Oxygen cylinders and hospital bed crisis
During the surge in COVID-19 cases, India witnessed a massive shortage of beds and oxygen cylinders. The Indian health infrastructure cracked after the rapid increase of Covid patients being admitted to hospitals. It was stretched beyond limits. The situation was so dire that some hospitals asked three patients to share a bed.
Farm laws repealed
The Indian government finally decided to repeal the three farm laws after thousands of farmers protested against these for almost a year. The Farm Laws Repeal Bill, 2021 to repeal the three farm laws – Farmers (Empowerment and Protection) Agreement on Price Assurance and Farm Services Act, 2020, the Farmers' Produce Trade and Commerce (Promotion and Facilitation) Act, 2020, the Essential Commodities (Amendment) Act, 2020 – and amending the Essential Commodities Act, 1955. The bill was passed by both Houses by late November, a historic day in Indian politics.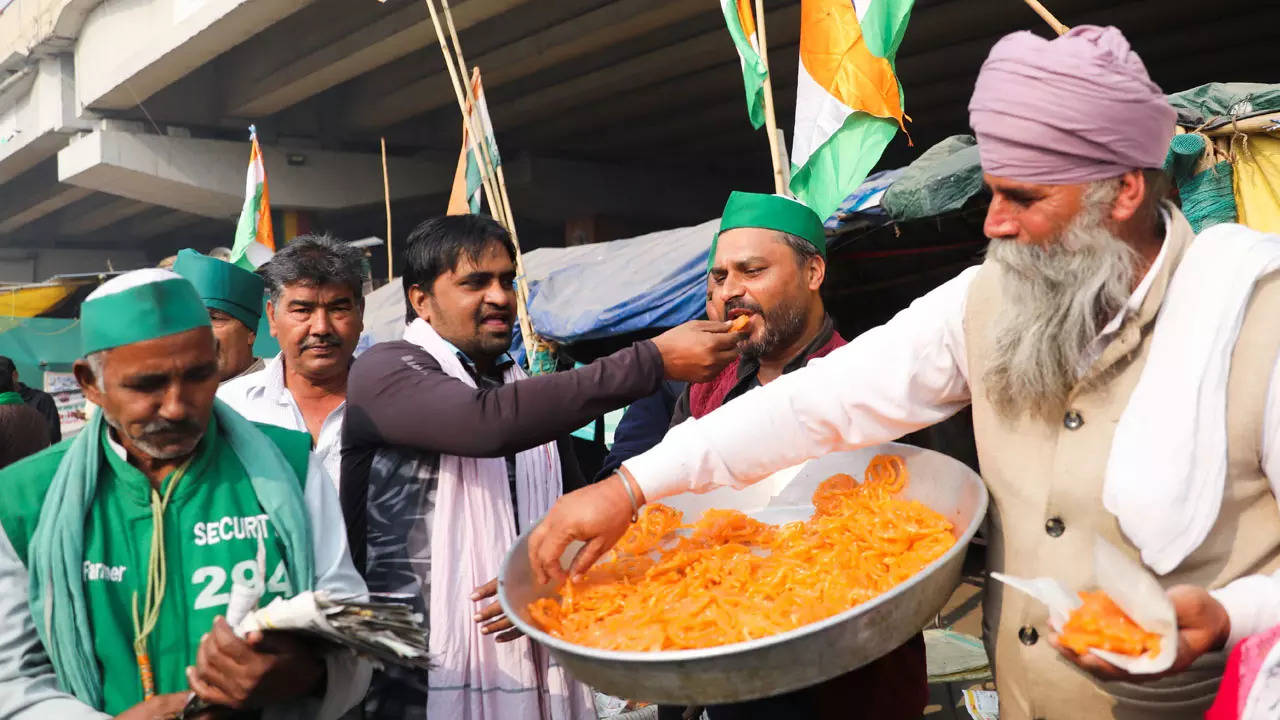 Tata taking Air India back
Tata Group is in full swing to complete the procedure for acquiring Air India that they bought from the government by placing a bid of 18,000 crore rupees. The process is expected to complete by January.