Kerala readies project document to halt human-wildlife conflict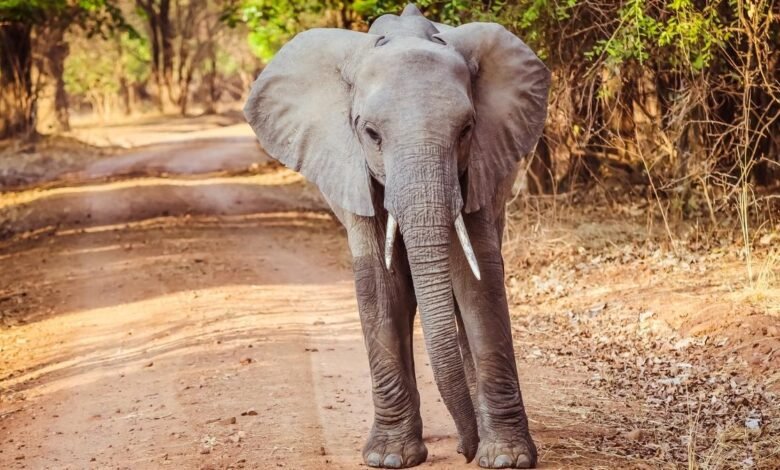 Human-wildlife conflict is a hot subject with wildlife encroachments into human inhabitations on the rise
Precautions to prevent wildlife encroachment into human inhabitations, preparations against wild animal attack via SMS, drone searches, measures to control wild boar infestation, the establishment of wildlife sanctuaries, the committee for control of endangered species and more, form part of a new project document that the Kerala Ministry of Forests and Wildlife has readied in a bid to prevent human-wildlife conflict.
The project document has been handed over to the Kerala Chief Minister Pinarayi Vijayan by Minister for Forests and Wildlife A K Saseendran. The project document also covers the maintenance of watering holes, the establishment of brushwood check dams, the need to replace invasive trees with native trees, maintenance of fields from herbivorous wildlife, and the training of those assigned to deal with man-animal conflict.
Besides, construction of trenches, solar fences, hanging solar fences and wildlife protection plants in a bid to stop elephants from entering human habitations and farmlands also have been covered. The Department of Forests plans to install bio-fences by planting powerful chilli plants, palm trees and other plants that would obstruct wildlife access.
The project document also looks at avoiding situations where humans and wildlife meet directly. For this, social media groups will be formed involving people from different regions. The information they provide will be checked and alerted to people, who have registered, like messages in electronic formats, including SMS, via the control rooms managed by the Rapid Action Force.
Enabling tech to chase away wild animals
It also envisages steps to detect and report the presence of wild animals and to chase away elephants through the sound-emitting drones. The presence of wildlife will be detected by satellite systems, GSM technology and GPS. Wild animals would be aided to return to their nests by being chased back into the woods.
In order to avoid monkey infestation, the document moots incorporation of crops into integrated farming methods, planting of natural fruit plants in the forests, the capture of problematic monkeys with the help of experts and their transfer to specially-created shelters. Sterilisation of problematic monkeys would also be taken up. Further, the number of peacocks will be ascertained with the help of local bodies, using the services of NREGS.
Rapid Action Force battalions will be formed for urgent action in times of dire need. Damage to human life and property can be prevented through increased operations of these battalions.
Management teams to reduce human-wildlife conflict
The project document also calls for constituting Conflict Management Teams that comprise experts in wildlife conflict management. Specially selected people who are knowledgeable about the respective areas and have a deep awareness of animal behaviour will also be part of the Conflict Management Teams.
The document notes that carnivorous animals when left injured by other animals are unable to catch prey, and they tend to invade human inhabitations and attack livestock and humans. Special sanctuaries will be set up for rehabilitation of such wild animals, that are left hurt and hapless.
Elephants that prove to be hazardous for human lives will be caught and housed separately. Those that can be trained and domesticated will be shifted to the elephant camp at Wayanad Wildlife Sanctuary. Others will be shifted to Kottur Elephant Conservation Centre in Thiruvananthapuram. A tiger conservation centre will also be set up in Thrissur on the lines of the Wayanad model. Besides, tall watchtowers will be set up at selected places.
The plan document also recommends compensation for crop damage, payment of ex-gratia for loss of life and injury, and provision of life and health care insurance for field workers serving in hazardous conditions.
Feature Image Source: Sudesh Chouhan /Getty Images