GMC Srinagar Cancels Winter Vacations Of Doctors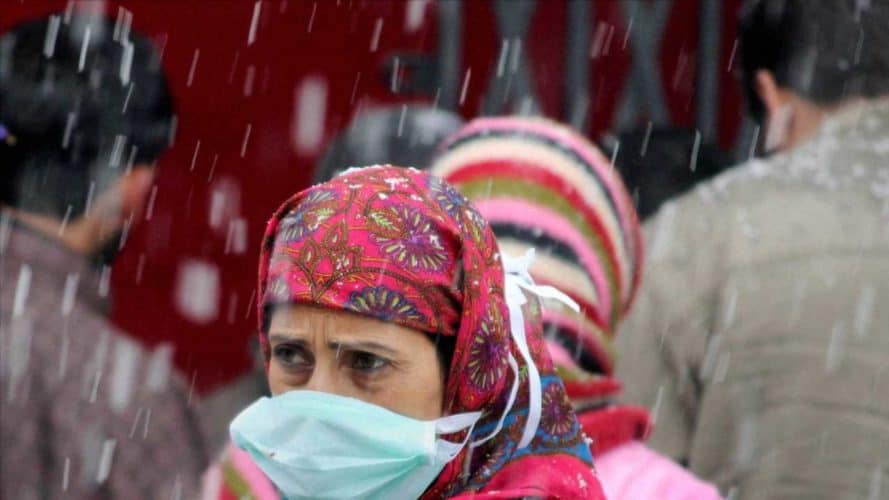 DHSK asks CMOs to stock medicines for hospitals, cancels leaves, asks employees not to leave stations
Srinagar, Feb 23, 2019 —
In view of the 2019 Lok Sabha polls, Government Medical College (GMC), Srinagar Saturday cancelled winter vacations of doctors in reference to a government order that cancelled the leaves of gazetted officers in the State. In an order, GMC Srinagar said it cancelled the second half of winter vacations of doctors in its associated hospitals asking them to report to their places of postings before February 25.
"The 2nd half of winter vacations sanctioned on December 27, 2018, are hereby cancelled. All faculty members shall report to their duties by February 25 and shall remain available at their places of posting with immediate effect," GMC Srinagar said in an order.
The Directorate of Health Services Kashmir (DHSK) Saturday also issued an order asking all the Chief Medical Officers (CMOs) to stock medicines for the hospitals across the Valley.
In an order issued here, DHSK said that in view of the prevailing situations, it was impressed upon all CMOs to collect the available supplies of Drugs, Medicines, and Surgical Disposable items under rules for their district (s) including district hospitals.
"They shall collect the medicines from Jammu and Kashmir Medical Supplies Corporation Limited (JKMSCL) Regional Drug Ware, GMC Bemina Srinagar, will remain open on February 24, 2019 (Sunday) in the interest of patient care," reads the order marked as "most urgent".
In another order, DHSK asked all Chief Medical Officers, Medical Superintendents and Block Medical Officers of Kashmir division to ensure uninterrupted healthcare services to the patients.
The order impressed upon all Chief Medical Officers, Medical Superintendents and Block Medical Officers to strictly follow Standard Operating Procedures (SOPs) as already formulated by the Directorate.
"All administrators are advised not to leave their stations without seeking permission from higher authorities. The Block Medical Officer shall gear up their Rapid Response Teams so that any untoward eventuality can be tackled accordingly," it said.
The order stated that all administrators are directed to personally monitor the functioning of hospitals in order to deliver the best patients services.
"Also make sure that they along with their subordinate officers and officials remain stationed at their respective place of postings and no leave is sanctioned in favour of any officer or official," it said.
"In addition, the Chief Medical Officers shall submit the consolidated daily work done of their respective districts to this office through fax and email," it said.
In view of upcoming Lok Sabha polls, the government has also cancelled leaves of all gazetted officers from February 25.
According to an order issued by the General Administrative Department (GAD), a leave of any kind sanctioned to the gazetted officers (except leave sanctioned on medical grounds, childcare leave or for study purposes) shall stand cancelled with effect.
"All the officers shall remain available at their headquarters and places of posting till the conclusion of polls," the order stated.