India News
Veerangana Durga Bhabhi: How an unpretentious homemaker shaped the revolutionary undercurrents of India's independence
The pages of our History books have been oblivious of those who did not fit into a particular narrative.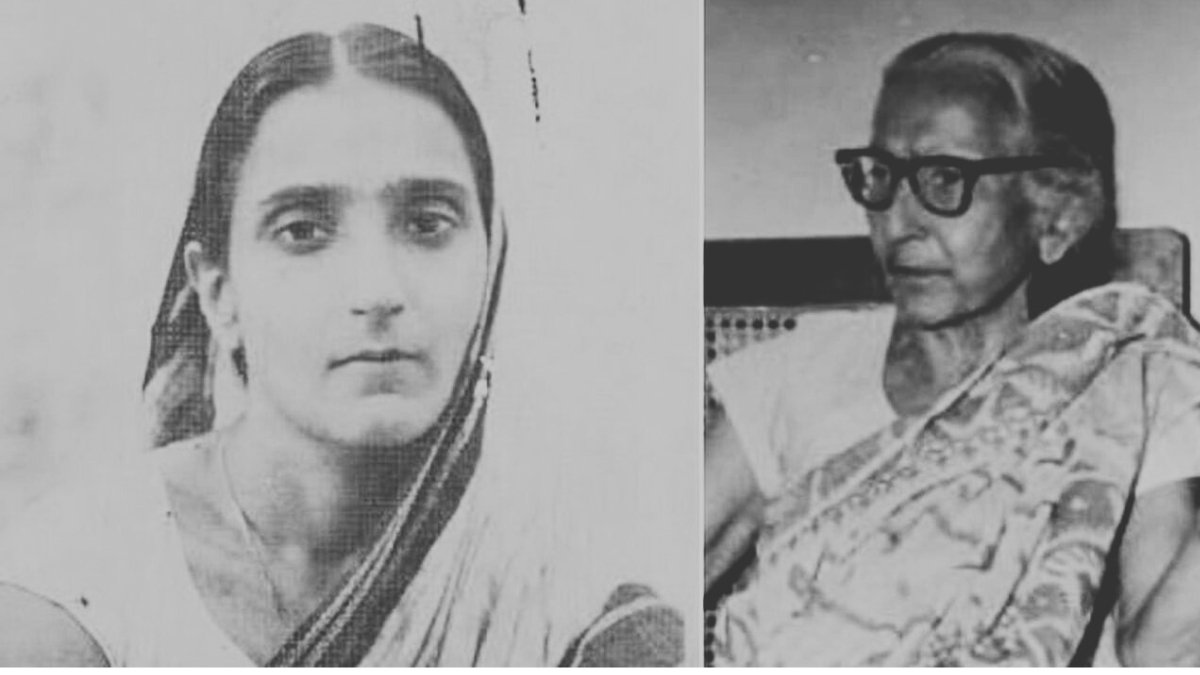 Hi, do you know the lady who dressed up as Bhagat Singh's wife and safely escorted him to Calcutta despite strict vigilance by the British? She is also the lady who supplied the gun that Chandrashekhar Azad used to commit suicide.
If you do not know her, you should not get blamed, as the pages of our history books have blatantly omitted the stories of many like her. This lady is our own Veerangana Durgavati Vohra, who was affectionately called "Durga Bhabhi" by her comrades.
Durgavati Vohra was a woman who decided to relinquish a happily married life and emerge as a maternal figure for India's daunting and rebellious children. She lived the life of an unpresuming homemaker, but her abode was the centre of revolutionary thoughts.
Through her kitchen, she fed morsels of outrage and hatred against British imperialism in the hearts of our "Sangramis." Her family extended beyond a loving husband and a cheerful child. She strived as if the entire nation was her family!
From Durgavati Vohra to Durga Bhabhi:
Durgavati was born on October 7th, 1907, in Shahjadpur, Allahabad. At the mere age of ten, she got married to a prominent family in Lahore, where she received a formal education alongside his twelve-year-old husband, Bhagwati Charan Vohra.
Both Bhagwati Vohra and Durgavati gravitated toward India's freedom struggle from a young age, and the couple had made up their minds to dedicate their finances to the cause of India's liberation. Soon, the word of the benevolent couple fanned out to the revolutionaries of India, and the premises of their Lahore house evolved into a secret base for all the high-profile operations planned by the Indian revolutionaries.
She took up the responsibility of becoming an undercover agent for procuring arms and ammunition needed by the Indian revolutionaries. She distinguished herself as a young comrade to these fighters and emerged as a motherly figure who guided them in the face of intense trouble.
Soon, the revolutionaries started to address her affectionately as "Bhabhi" (elder brother's wife), a suffix sacred to the Indian culture and comparable to a motherly figure.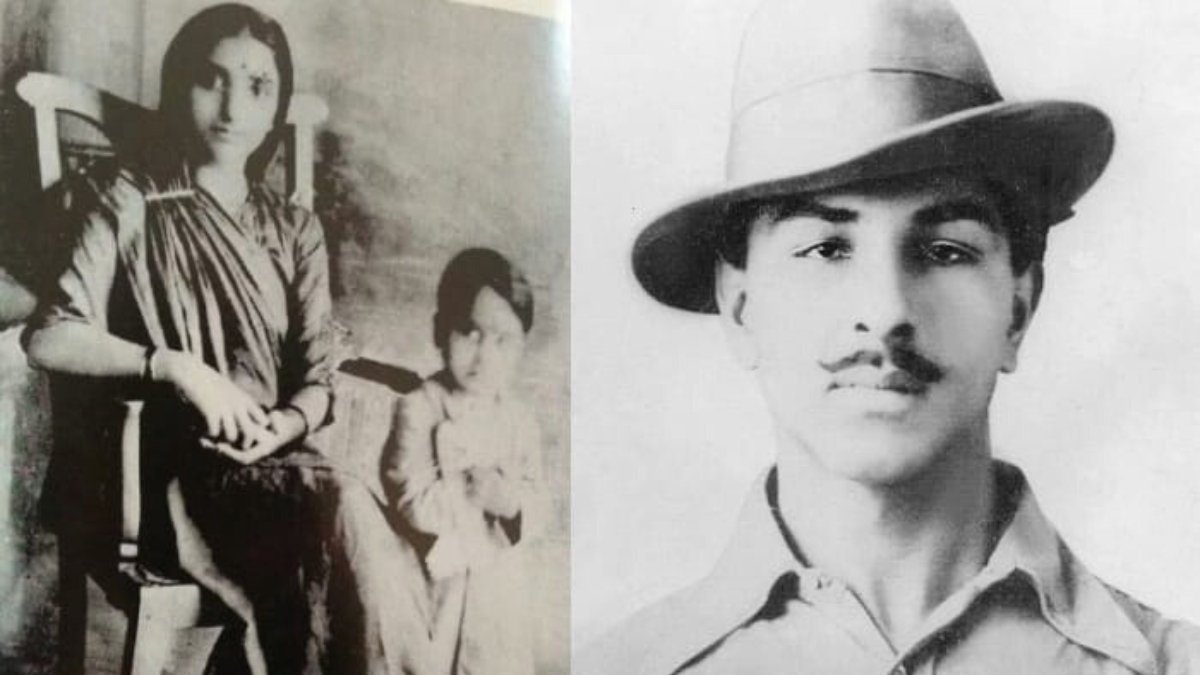 Accomplice to Bhagat Singh:
In 1928, shortly after Shaheed-e-Azam Bhagat Singh had pierced Deputy Superintendent of Police (DSP) Saunders' chest to avenge the fatal 'lathi-charge' on Lala Lajpat Rai, the British authority became cynical in their search for Singh.
The police were vigilant to apprehend a bearded Sikh man. However, Bhagat Singh cut his hair short and got himself a clean shave to evade recognition. Bhagat Singh, Rajguru, and Chandra Shekhar Azad met at Durga Bhabhi's house to deliberate on a route to escape from Lahore. Durga Bhabhi then came up with a genius plan!
She made Bhagat Singh don a western attire (to conceal him as an Anglo-Indian) and donned a silk saree herself to pose as his wife. Bhagat Singh procured two first-class tickets for Durga Bhabhi and himself and a third-class one for Rajguru, who posed as their servant.
Owing to Durga Bhabhi's impeccable planning, the trio safely boarded the train from the heavily guarded Lahore station without drawing any suspicion and left for Kolkata.
The death of Bhagwati Vohra brought about the decline in Durgavati's involvement in the national struggle:
Bhagwati Charan Vohra had been orchestrating plans to liberate Bhagat Singh and his comrades from the confinements of the British jails. He was renowned for making crude bombs that served as tools for the revolutionaries to assert their claims.
Unfortunately, during one such trial, Bhagvati Vohra met a martyr's demise when a crude bomb exploded short handedly on the bank of river Ravi. For Durga Bhabhi, the death of her beloved husband and her revolutionary comrades Bhagat Singh, Rajguru, and Sukhdev plunged her into eternal agony.
As a heartbroken widow, she hung her gloves as a revolutionary comrade and lived the rest of her life as an educator.
The Last Days of Durga Bhabhi:
After India's independence, Durgavati had lost all interest in politics and dedicated herself to teaching. The volume of her pupils grew with time, and the word of her works reached the first Prime Minister of India, Pandit Jawaharlal Nehru.
Pandit Nehru made it a point to visit Durgavati's school and offered Durgavati some economic aid. Veerangana Durgavati Devi humbly declined the Prime Minister's offer.
On October 15th, 1999, a 92-year-old Durgavati Vohra breathed her last at her Ghaziabad home, away from the commotion of politics in Independent India.
Take Away:
Durgavati Vohra should serve as the precedent of feminism in India as her story iterates the tale of a stouthearted lady who, despite being raised as an illiterate girl, used every resource to go down in history as a Veerangana.
She never demanded the exposure that she rightfully deserved. It chills us to our bones to think how a lady who conspired and executed many critical missions with eminent Indian revolutionaries spent the last phases of her life as an unrecognised teacher in Lucknow.
Despite sustaining each element that categorises her as a distinguished freedom fighter, Durga Bhabhi's story stays underrated and under-appreciated. Her story has the potential to inspire every homemaker in modern India and uphold the example of how the female workforce of India plays a cardinal role in strengthening each household and, thereby, the entire nation!