India News
Despite high cherry crop yield, low price worries famers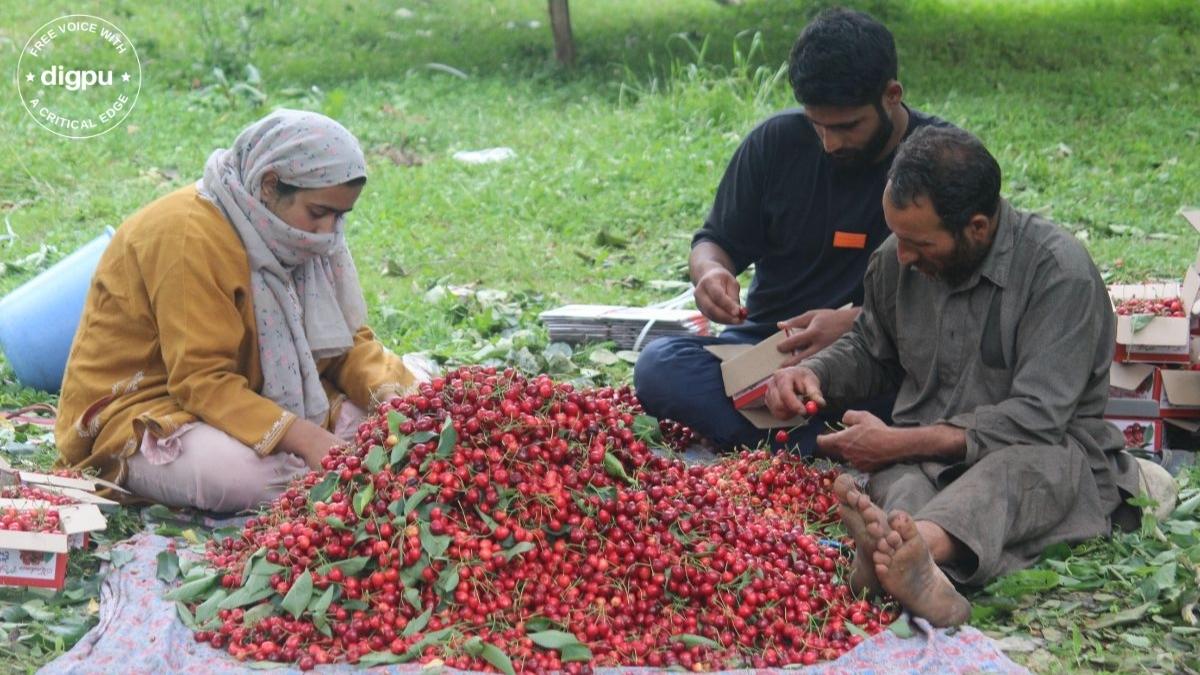 Due to the comparatively warmer weather in the Valley, harvesting of the crop began a month early as the fruit got ready for plucking
The harvesting of the cherry crop in Kashmir is well underway, and despite the early hot weather, the farmers are pleased with the produce. However, the prevalent low prices have become a cause of concern for the farmer community.
According to Jahangeer Bhat, who owns a cherry orchard in Marheng village of Shopian, the production of cherry is satisfactory this year but the prices have hit a new low.
'Little price variations make huge difference in profit margins'
"The price of 1 kg box of cherry is around Rs 90 on average. Some get Rs 93 per box while there are other farmers who got Rs 85 for the same," Bhat said.
Previously, Bhat added, they sold the same quantity at Rs 100 on average. "The little price variation of even 10 rupees per box makes a huge difference in our profit margins given the bumper produce," he adds.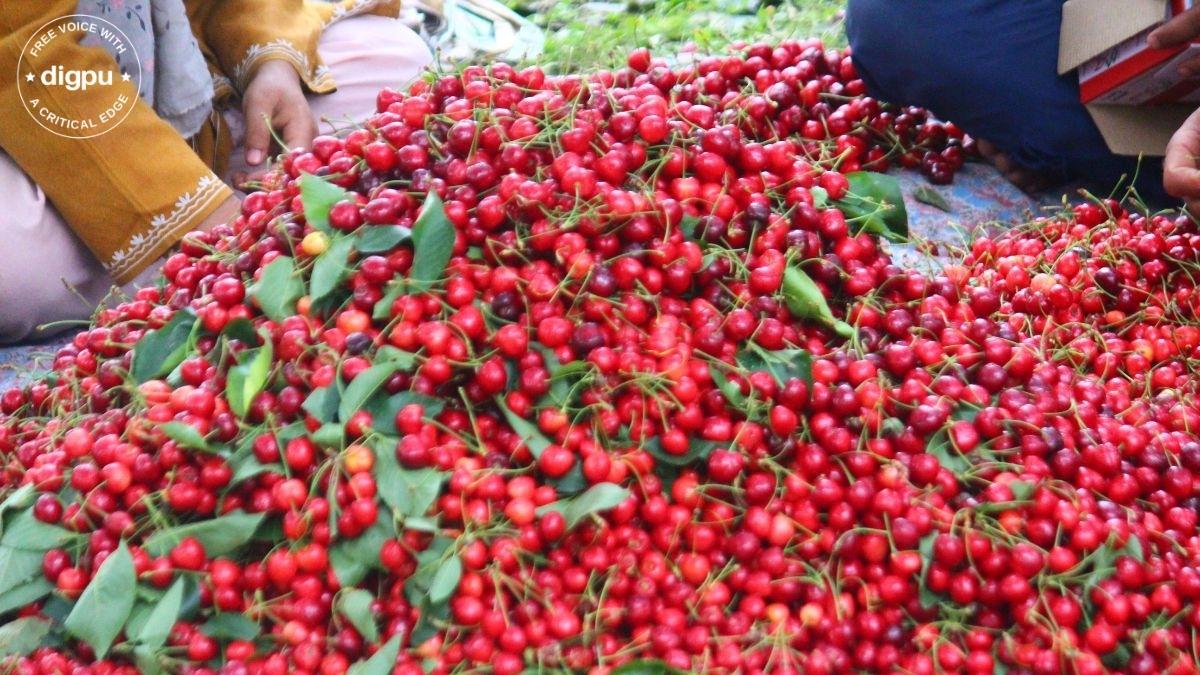 Cherry was ripe for plucking a month earlier than usual
According to Ali Mohammad, another grower from Shopian, harvesting of the crop began concurrently a month early in the Valley as the fruit became ripe for plucking due to the weather that persisted in the Valley.
Despite unusual weather and hailstorms, he said, output was adequate, but farmers were not getting much money owing to lower rates in the Mandis.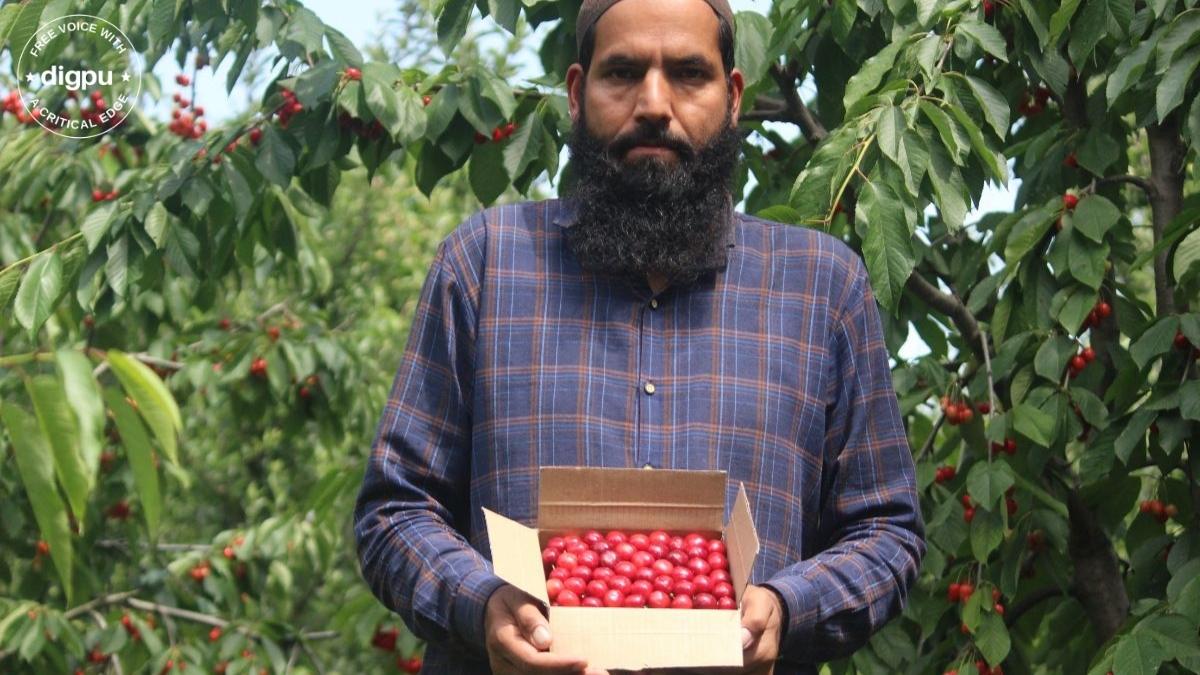 Shimla cherry is disrupting prices of local produce
The Shimla and Kashmiri cherries, as per him, arrived in the marketplaces at the same time, lowering the price of the latter despite its superior quality and taste. "At the very least, the cost of the Kashmir cherry should be comparable to the cost of the Shimla cherry," he added.
The absurdity, he claimed, was that the Shimla cherry was being sold directly by farmers in Delhi Mandis for Rs 300 per kilogram of the box, but the Kashmir cherry was only selling at Rs 200 despite its high demand, good quality, and taste.
Despite the Covid pandemic, he added, a box of Kashmiri "Makhmali" cherry sold for Rs 200 per kg at the orchard last year. He explained that owing to a lack of air-conditioned vehicles, the variety of cherry could not be shipped outside of the union territory this year.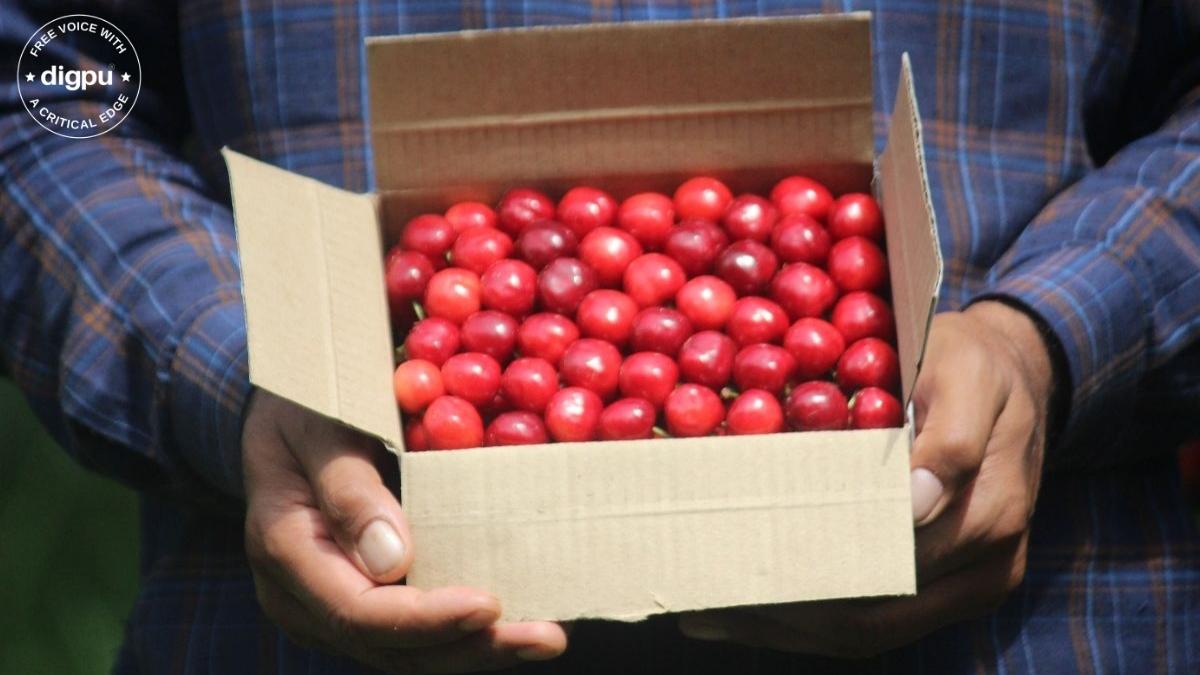 A box of "Makhmali" cherry costs Rs 100 per kilogram, which comprises the cost of a cardboard box for Rs 12, labour expenses of Rs 30 on average, and 6% intermediary fees.
Farmers pin hopes on NAFED, local authorities
Meanwhile, the grower community is pinning its hope on the National Agricultural Cooperative Marketing Federation of India Ltd (NAFED), which has been assisting farmers in increasing productivity by giving appropriate finances.
They hope that a market intervention mechanism is developed by the NAFED in association with the local authorities to ensure better prices for the produce.
Farmers say, if government assistance is provided, they would try to sell the cherry produce directly to outside Mandis in the future for lucrative prices.