COVID-19: In J&K, the government extends Corona curfew until May 17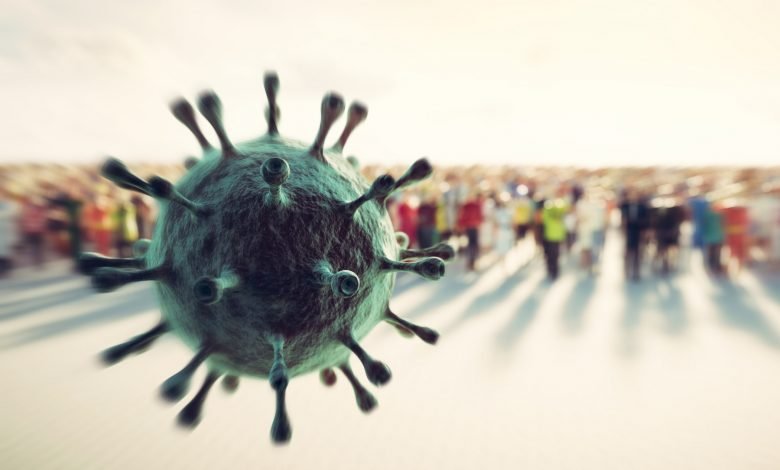 Sources in the administration claim authorities are expected to grant relaxations ahead of Eid for purchasing and selling essentials from Tuesday morning till noon.
SRINAGAR (J&K) —
The Jammu and Kashmir Government on Sunday increased the Coronavirus-induced lockdown (Corona curfew) in all 20 districts of Jammu and Kashmir until May 17, thus limiting the number of people who may attend weddings to just 25.
In the aftermath of the current COVID-19 pandemic, the Directorate of Information and Public Relations (DIPR) has announced an extention of existing prohibitions throughout J&K, via a tweet.
DIPR-J&K tweeted, "Corona Curfew imposed in all 20 districts of J&K till 7 am on Monday, 10/5/21 is extended further by 7 days till 7 am on Monday, 17/5/21. The curfew will be strict except for a few essential services."
The number of people who can attend a wedding has been limited to just 25 people, according to another tweet. "Further, the gathering permissible for marriages is reduced to 25 only w.e.f. today, 9/5/21," DIPR-J&K tweeted.
It is noteworthy to mention that the Corona curfew has been in effect since April 29 evening to prevent the virus from spreading.
Meanwhile, sources in the administration said that, in the run-up to Eid-ul-Fitr, the government is likely to lift restrictions on purchasing and selling essentials from 8 AM to 12 PM on Tuesday, subject to strict adherence to Covid-protocols. The relaxations will be accompanied by proper Covid conduct, and violators will face severe consequences, sources added.
Pertinently, the UT on Sunday reported 54 Covid-related deaths and 5,190 new infections. Of the deaths, 32 had taken place in the Jammu division alone. The UT's toll now stands at 2,726. The situation has turned alarming as Jammu and Kashmir has recorded 444 deaths and 40,849 fresh cases in the first nine days of May.
Meanwhile, to avoid crowding at Covid care facilities, the government has set up COVID-19 triage facilities at Jammu's Chest Diseases Hospital, Government Hospital Gandhi Nagar (Old Block), National Institute of Technology Campus at Hazratbal, Srinagar, and SKIMS-JVC in Bemina.
These triage facilities will act as an arrival point for screening of any Covid patient intending to get admitted to the government Covid facilities.
For patients residing in periphery areas and districts other than Jammu and Srinagar, the triage point shall be the concerned district hospital, besides the new government medical colleges in Doda, Kathua, Rajouri, Baramulla and Anantnag.