India News
Biren Kumar Basak: The master weaver who hand weaves epics in sarees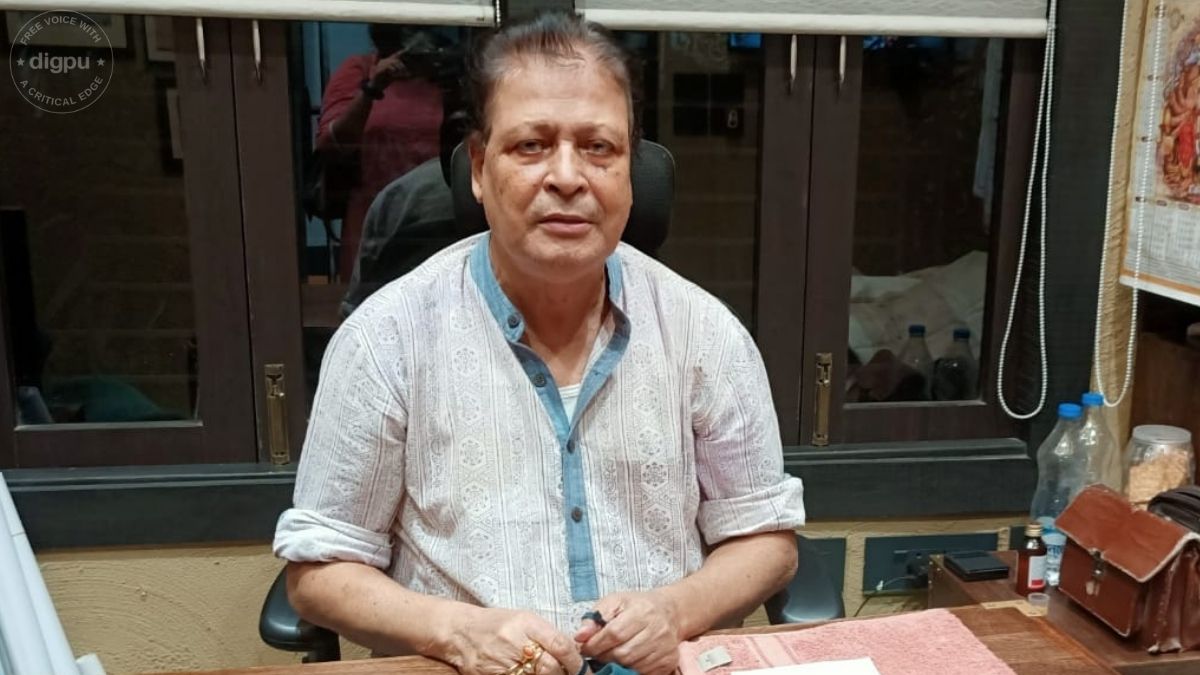 Septuagenarian Biren Kumar Basak re-started his career to weave epics and tell stories about the Indian tribes and backward communities in a saree in Phulia, Bengal
Septuagenarian Biren Kumar Basak is a weaver from the Nadia district in West Bengal. He was awarded the highest civilian award Padma Shri, this year.
He began his career in the 1970s after the family migrated to India during partition in 1962. The family decided to settle in Phulia in Bengal's Nadia district, known as the hub of weavers. Biren Basak followed his father's footsteps, a master weaver of Tangail and Jamdani sarees. "We are a family of hereditary weavers. No one taught us weaving like done in some modern training centres," he said.
Biren Basak's humble beginnings
The Padma Shri awardee started working when he was eight years old. He learnt the art to weave sarees on a pick-loom using cotton yarn borrowed from his father. "In 1975, my brother and I used to travel to Kolkata to sell our sarees door-to-door. We used to visit a house and first explain to them about Jamdani Tant sarees, which was a not-so-popular form of Tant sarees in those days," he added.
At 12 years of age, he started weaving Tangail sarees using attachments and traditional borders like lotus, lamb, and vine patterns alongside fish-skin patterns and sold his first saree for just 60 rupees. "In the 1970s, a 10,000 buti or 8,000 buti (design variants of Tant sarees) would sell between 200 rupees and 300 rupees," he said.
His hard work paid off. He soon set up his shop in South Kolkata with his brother, Dhiren Kumar Basak. But after few years, he returned to Phulia and set up his loom with eight staff members and decided to re-invent Tangail Jamdani Tant sarees.
The beginning of Biren Basak and Company
Weaver Biren Basak set up his company in 1987 and trained his weavers in different techniques of weaving Tangail Jamdani sarees. "I have taught people from backward classes that later aided to their financial stability," Biren Kumar Basak said.
The prices of Biren Basak sarees start from 5,000 rupees to 5 lakh rupees. "My sarees are costlier than others due to fine quality of raw fabric and intricate handwork," Basak said.
His sarees are different from the traditional Tangail Jamdani Tants. They depict epics, stories about the tribal culture, nature and others. "The art of storytelling in a saree is unique and has fetched us Padma Shri, this year. We also got the award for generating employment," he added.
The minimum daily wage of a weaver working in Biren Basak and Company is 500 rupees and goes up to 1,500 rupees. "Most of our sarees have intricate thread work and requires master weaver. Therefore, weavers of my organization are paid better than others," he said. Currently, they have 5,000 weavers, of which 2,000 are female weavers.
Usually, Biren Kumar Basak selects the best weavers from the lot (master weavers) and makes them in-charge of a cluster of looms. "A master weaver here is in-charge of a minimum of 50-100 looms. We give them everything, from threads to the design of the sarees. We have around 300-400 master weavers," he said.
"The main reason for having mills in the backward region is to stop others from making cheap copies of our designs in silk and polyester fabric," Basak said while talking about the location of his looms. Most of his handlooms are located in the interior and hard-to-reach places like Bonga.
Not only sarees, but they also make antique decorative showstoppers like wall hangings and others. The price of wall hangings ranges between 50,000 rupees and one lakh.
The art of weaving Tant sarees
Weaving a Tant saree has multiple lengthy steps. The primary step is sketching the designs. "My designing team and I sit together and first draw them on paper. Each element of the design is deliberated upon for days before finalizing them," he said.
The next step involves selecting colours and analysing the type of fabric that can carry the weight of the design. "Till now, I have to remember the colour wheel and entire range of colour combinations," Biren Basak said.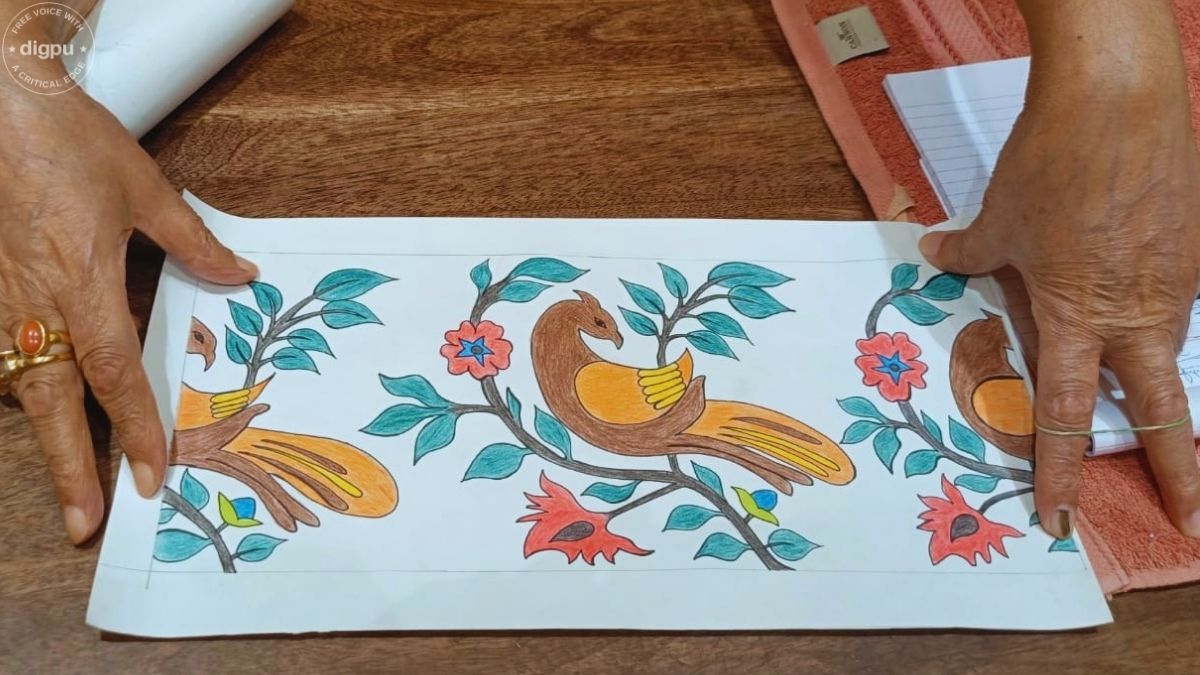 A colour wheel consists of three primary colours, three secondary colours and six tertiary colours for endless colour combinations. "Most of the saree designs are handmade. They are first drawn and painted by hand for approval. The designs of Jamdani Kurtas and other dress materials are done digitally," a store employee said while showing the design room.
They are then sent to the weavers with the thread, who requires between six months and two years to weave.
What's next?
A passionate artist and a master weaver have faced significant losses during the Covid lockdown. More than him, his weavers were affected. But sticking true to his traditional designs has helped him to bounce back. "We haven't achieved pre-Covid sales, but the figures are good enough. It is almost 60% to 70% of a pre-Covid level," he added.
Biren Kumar Basak now plans to set up a Tant Museum. "I have been collecting pieces now for the museum. People can now come and see the evolution of this artwork," Biren Kumar Basak concluded the chat.