Animation flick co-produced by Kerala firm Toonz set to charm global kids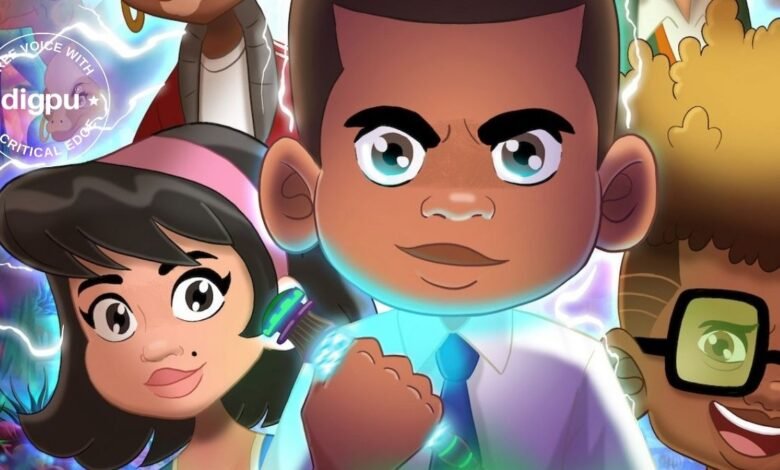 Toonz Media Group has co-produced 'JG and the BC Kids', which tells the heart-warming tale of a young black boy and his magical dreadlock mentor
A Kerala-based animation major, which has already made its presence in the global entertainment scenario, is now set to make waves with a new 2D animation feature film.
Toonz Media Group, with its base in Thiruvananthapuram, Kerala, has co-produced the new animated feature, titled JG and the BC Kids, which narrates the heart-warming tale of a young black boy and his magical dreadlock mentor.
Along with Toonz Media Group, the feature has, as its co-producers, Ericka Nicole Malone Entertainment and renowned actress Janet Hubert's Elijah Rock Productions.
Actor Will Smith shares JG and the BC Kids teaser
The teaser of JG and the BC Kids is currently creating a huge buzz among fans and netizens. Significantly enough, renowned actor Will Smith has shared the teaser of the movie on his social media platform. JG and the BC Kids is conceptualized by renowned American actress and Smith's former co-star Janet Hubert.
The 2D feature film has been directed by Ron Myrick, Indra Narayan Datta and Antony Leo. Written by Janet Hubert and Yvette Kaplan, JG and the BC Kids has a star-studded cast with actors Raven Goodwin, Cheryl Alexander, Ezra Knight, Jasmine Hanes, Blaze Berdahl, Ahmad Maksoud and Joey Taranto lending voice to the main characters.
Hubert herself voices the narrator and several other characters. Emmy Award-winning composer Wendell Hanes has composed the music for the flick.
JG and the BC Kids was born out of the compelling need to create a children's animation property that broke stereotypes and represented characters from diverse backgrounds and cultures, said a Toonz Media spokesperson.
The movie features two black central characters – a schoolboy and a young science whiz who is trapped inside a fractal world. Herself an African American mom, Hubert has said that, when her son was born, she struggled to find toys, accessories and even story narratives that he could relate to.
In a world where her son's identity was starkly under-represented, Hubert wanted to create something to inspire him, and millions of other kids like him.
Toonz team on cloud nine
According to K Jayakumar, CEO, Toonz Media Group, "JG and the BC Kids is a project that really resonates with the times that we live in. For the Toonz team, we feel extremely honoured and proud to be part of this path-breaking feature film."
The story of the film, according to co-producer Ericka Nicole Malone, will inspire millions of children around the world that in spite of the challenges they may face, if they believe in themselves and the beauty of their imagination… they can win.
The film is based on Hubert's book, 'A Sneaker Feature'. Targeted at 5-9 year-olds, the movie has been produced in 2D animation with a blend of hip as well as poignant, positive music that will be loved by parents and kids alike.