DilPaziir
Winter In Kashmir: Harshest phase of winter is the Chillai-Kalan
Chillai-Kalan is the harshest period of winter in Kashmir. It begins with Winter solstice (December 21) and ends on January 31.
SRINAGAR (J&K) —
Kashmir's harshest Winter period, known as Chillai-Kalan, began on Monday, the 21st of December and will last through the end of January.
Chillai-Kalan, a specific part of winter in Kashmir, which begins with Winter solstice (December 21) and ends on January 31. It is typically categorized as 'Chillai-Khurd' (longer period with freezing cold temperatures) and 'Chillai-Bachha' (shorter period of 10 days with increasing temperatures).
The period is considered the harshest of the Winter when the chances of snowfall are most frequent and maximum.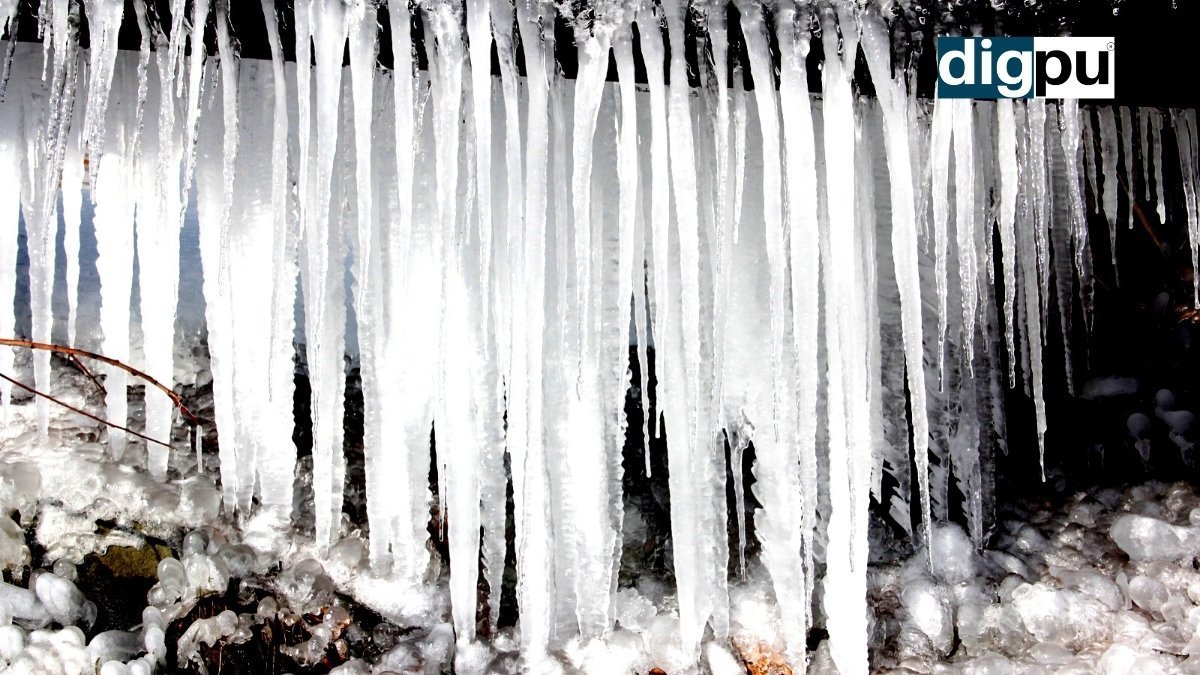 Meanwhile, the night temperatures rose a little with overnight cloud cover across the Valley but remained below the normal for this time of the year, the weatherman said.
Srinagar, where people endured the second coldest night at minus 6.6 °C in a decade on Saturday, the 19th of December, recorded a low of minus 5.2°C against 4.0°C on a precious night, a MeT official said.
The temperature also remained below normal overnight in other parts of the Valley with Gulmarg, the world-famous skiing resort as well as Pahalgam, the famous tourist destination in south Kashmir, recording a low of minus 5.8°C. Qazigund recorded minus 4.6°C, Kupwara minus 2.4°C and Kokernag minus 3.6°C.
The weatherman had forecasted mainly dry weather over Jammu and Kashmir and Ladakh for few days till December 27.
"The winter in Kashmir is going be dry for now, even though there is the possibility of light rain/snow in Kashmir and Ladakh in the next 24 hours," a MeT official said, adding," There would be widespread rain/snow in Kashmir and Jammu besides isolated rain and snow in Ladakh on December 27."
Due to harsh weather conditions, people are facing a lot of problems. The water from taps has frozen in many places, causing a lot of inconvenience to the people who mostly start their activity late in the morning. Also, some portions of the Dal Lake in Srinagar were also frozen due to the cold wave in winter in Kashmir.
**
Dil-Paziir (Urdu; meaning 'heart-pleasing') is a special edition positive news series brought to you by Digpu, sourced from conflict areas starting from Kashmir. Our local journalists have successfully shared many inspirational stories from the valley – from the invention of E-Charkha, automatic ventilator in Kashmir, stories of brotherhood through to the first-ever cricket tourney for Blind sportsmen, all the stories make us awe-struck. These are NOT FOR REPRODUCTION.
Also Watch: In J&K Shopian, youngster innovates supply chain for apple fruit in J&K