DilPaziir
Farmers regaining their grins in Kashmir due to high-density apple cultivation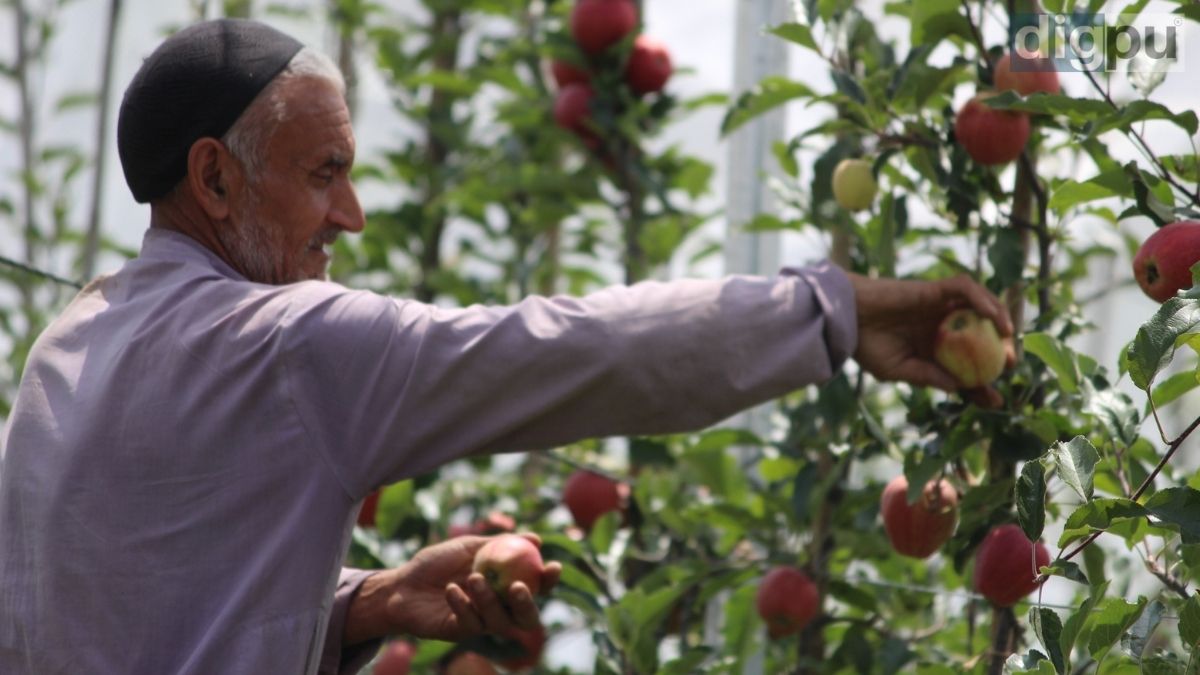 When farmers' dreams looked to be fading, high-density apple cultivation rekindled their will to cultivate success.
SRINAGAR (J&K) — After suffering a decline in apple production in recent years owing to unseasonal, heavy snowfall, scab, poor pricing, and numerous lockdowns, high-density apple cultivation has been restored smiles to apple growers' faces in Kashmir.
Despite suffering huge losses, the farmers in the valley didn't lose hope of good apple produce. However, when their hopes seemed to fade away, high-density apple cultivation ignited a new lease of life in their resolve to succeed.
One such apple grower is Naseer Ahmad from Akhal village of south Kashmir's Pulwama district. He went through a difficult process of axing his traditional apple orchard in 2018 to transform it into a high-density one.
"The decision was difficult," Naseer says, adding that he is very satisfied with what their family has earned afterwards.
High-density apple cultivation is a boon
Spread over 5 canals of land, the high-density orchard is among his 'most-wanted' possessions, as per Naseer. Among its advantages over the traditional orchards, he counts the potential of high-density plantations to produce apples in a shorter span of time.
Traditional apple orchards begin to produce the fruit after a span of 4-5 years but high-density orchards produce apples after just one year of plantation.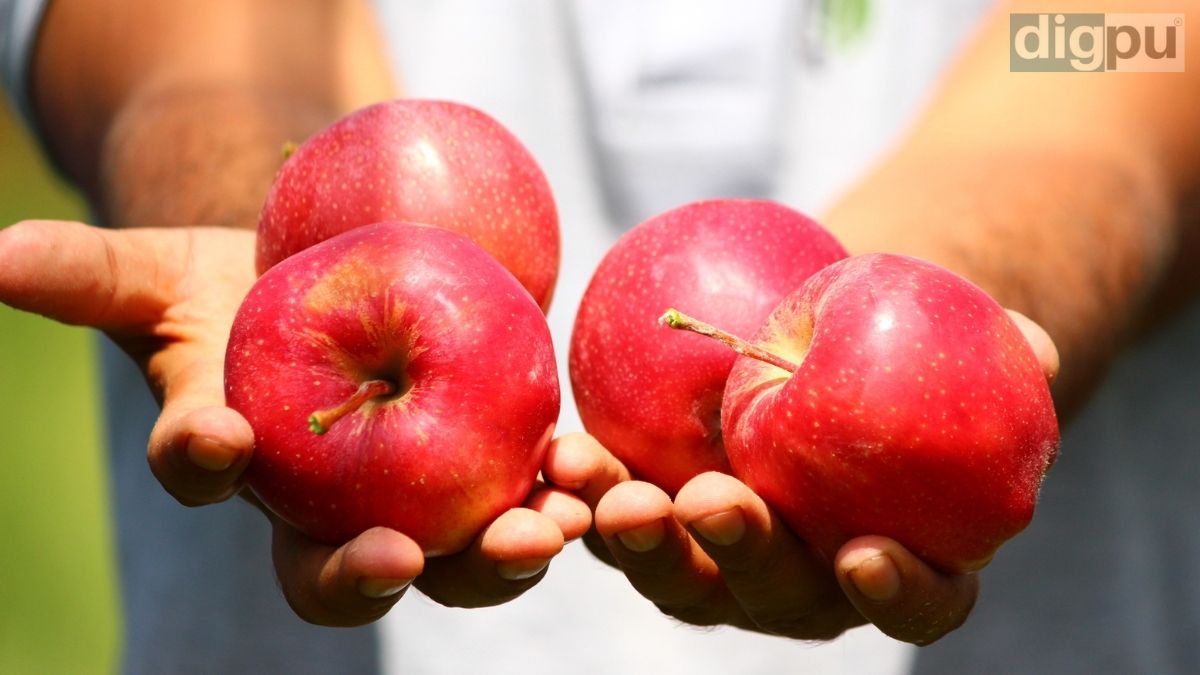 Quality and uniform size are also some of the plus points of the high-density apple cultivation that interests farmers towards the new variety. Besides, the cost of sprays and other pesticides is much lower due to the comparatively high resistance of the high-density apple cultivation.
Naseer adds, "We employ our family members for plucking the apples when ripe because the height of this new variety is much smaller, around 6 feet. For traditional orchards, we had to employ a lot of labourers."
Blessing amid difficult times
Another fruit grower, Abdul Gaffar from the same district, said that high-density apple trees begin yielding fruit and achieve peak output in the fourth year.
He calls the introduction of high-density apple cultivation a 'perfect remedy' in Kashmir since unseasonably severe snowfall in 2018 and 2019 destroyed thousands of apple trees.
According to Gaffar, 80 per cent of the apple trees in his orchard were uprooted owing to severe snowfall in November 2018, and he had given up hope of its recovery.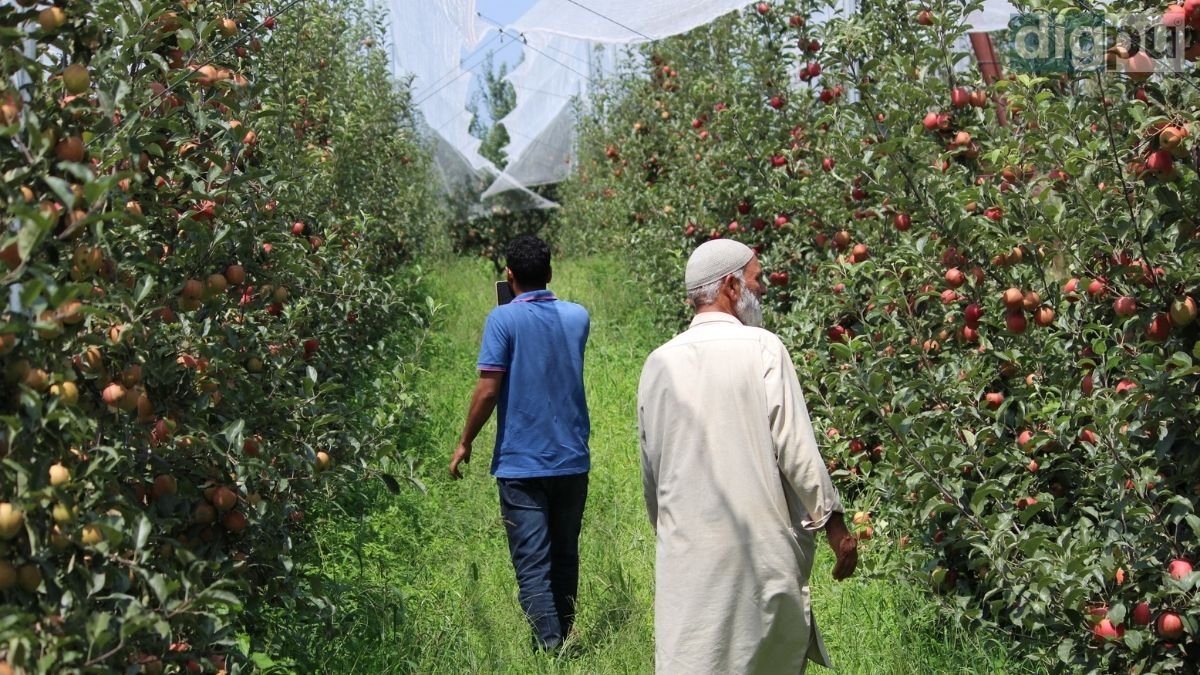 "When I first heard about high-density apple cultivation from a neighbour, it seemed a gimmick to me. But when I began to learn more about it, I could not stop myself to embrace the new variety. I haven't looked back since," he added.
Apart from that, high-density farms yield the largest percentage of A-Grade fruits, which are superior in terms of quality and price. According to the growers, high-density yields are two to five times greater than traditional varieties.
Horticulture to witness extensive growth
Experts also echo the same views about high-density apple cultivation as that of farmers. As per a senior officer at Srinagar's Sher-i-Kashmir University of Agricultural Sciences and Technology (SKUAST), the growing of high-density apples has changed the world's apple production landscape and is projected to enhance the Horticulture sector in Kashmir as well.
The officer, who wished not to be named, said the government is also at the forefront to help the farmers in their pursuit of reaping the benefits of high-density apple cultivation.
It is pertinent to mention here that Kashmir is responsible for 75% of the country's total apple output. The valley exports approximately 20 lakh metric tonnes of apples each year, according to government estimates.
Horticulture business is valued between 8000 and 9000 crores, including the seasonal and non-seasonal employment that it generates.
**
Dil-Paziir (Urdu; meaning 'heart pleasing') is a special edition positive news series brought to you by Digpu, sourced from conflict areas, starting from Kashmir. Our local journalists have successfully shared many inspirational stories from the valley – from the invention of E-Charkha, automatic ventilator in Kashmir, stories of brotherhood through to the first-ever cricket tourney for Blind sportsmen, all the stories make us awe-struck. These are NOT FOR REPRODUCTION.