Business
Trending Now
Dansk Industri India Office celebrates 15 years of Strengthening Indo Danish ties
DI's presence in India for last 15 years has created confidence among the Danish companies in the India market, resulting in numerous Danish businesses investing in India, and bilateral trade hit record highs in 2021 and 2022.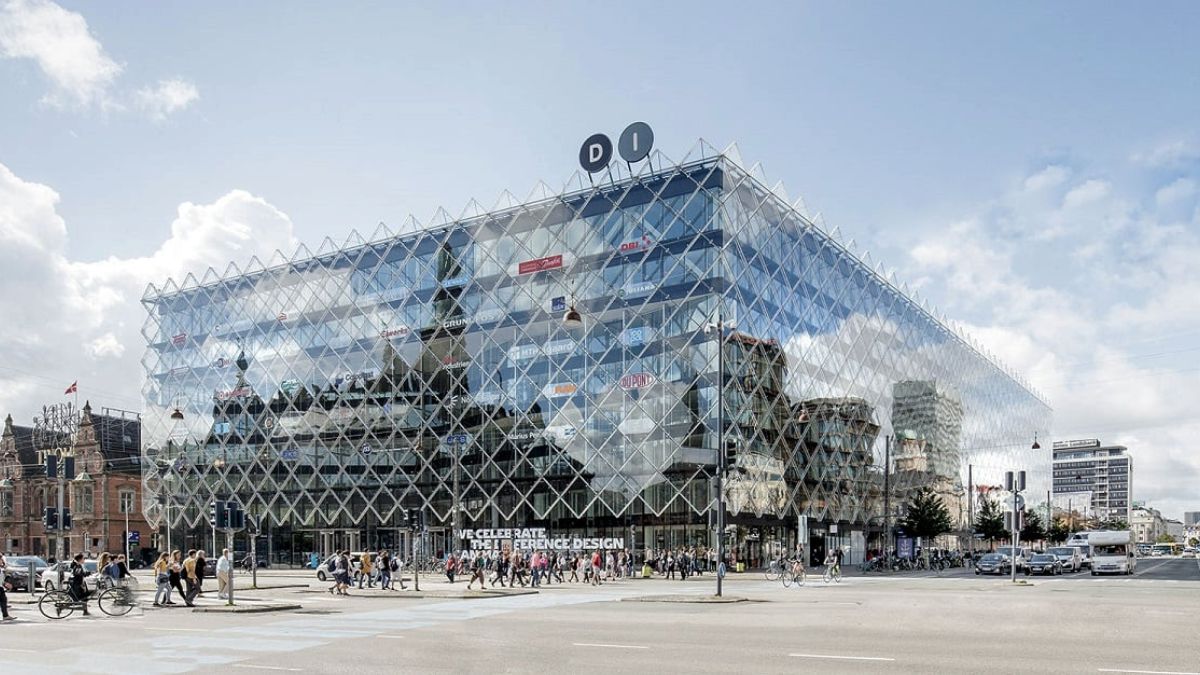 Denmark is a very active participant in a global world. Despite its modest size Denmark has become one of the world's most prosperous societies. This is largely due to their trade with the rest of the world. The success of Danish companies in global markets is crucial for Denmark's economy. Exports account for more than one-third of all Danish income.
Confederation of Danish Industry commonly known as DI (Dansk Industri) is a private business and employers' organisation that provides Danish companies with numerous services and a variety of relevant networks that help turning global opportunities into successful business results.
DI. Denmark's leading business organisation – with an international outlook, has international offices in Brussels, Chennai, Mumbai, Munich, New York, Sao Paolo, Shanghai and Washington.
During my visits to Denmark in connection to the business reports published in Indian Newspapers, I had an opportunity to meet and interact with DI's office bearers in Copenhagen. During my interaction with Ole Christensen Sr Adviser at DI HQ in 2007, I found him upbeat on Danish-India Business Cooperation and he informed me that DI shall open an office in India soon. He stated "The Confederation of Danish Industries sees a substantial potential for Danish companies to establish their own enterprises in India. Consequently, we have enhanced our effort to assist Danish companies to establish themselves in India, At the moment we are exploring the possibility to open our own office in India offering Danish companies the benefit of local expertise and network when setting up an enterprise in India."
This year DI India, celebrated its 15th anniversary, having helped Danish companies in and on their way to India since the establishment of India office in Mumbai in 2008.
Currently, DI India Team has grown to 8 employees and more than 20 consultants assigned to projects for their clients. Further, DI India opened a second office in Chennai about a year back, as Chennai has historically been the centre of Danish investment in India, hosting the Indian headquarters of prominent DI members companies such as FLSmidth and Danfoss and many more. Due to the build-out of wind energy in Tamil Nadu state, Chennai has become an important city for the Danish business community. This is evident as TRH the Crown Prince Couple made Chennai an official part of their visit to India back in March 2023.
DI presence in India has created confidence among the Danish companies in the Indian market, resulting in numerous Danish businesses investing in India, and bilateral trade hit record highs in 2021 and 2022. With the Green Strategic Partnership and closer cooperation on green energy, water technology, and energy efficiency, it is estimated that the trade and shared value creation between the two nations will increase in the future. DI is committed to expand their network of partners and to support the growing number of Danish companies in India.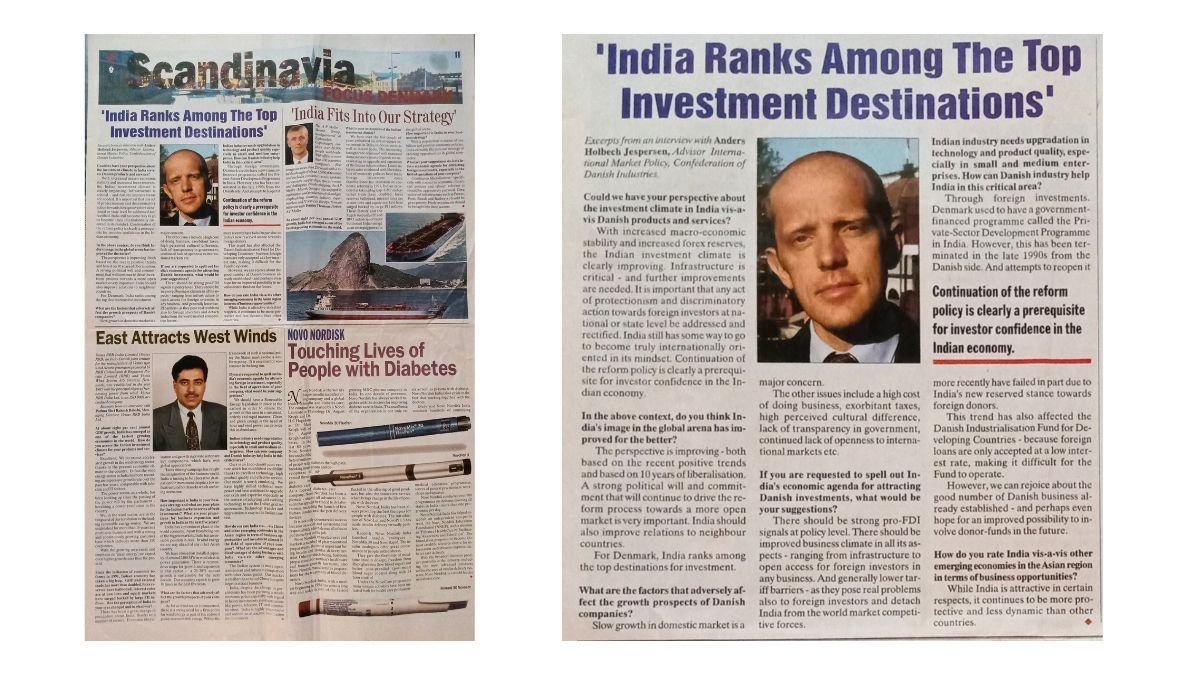 Also in 2004, I had a personal interaction with Anders Holbech Jespersen, Adviser International Market Policy, Confederation of Danish Industries on his views, if India's image in the global arena has improved for the better. He mentioned "The perspective is improving – both based on the recent positive trends and based on 10 years of liberalisation. A strong political will and commitment that would continue to drive the reform process towards a more open market is very important. For Denmark, India ranks among the top destinations for Investment".