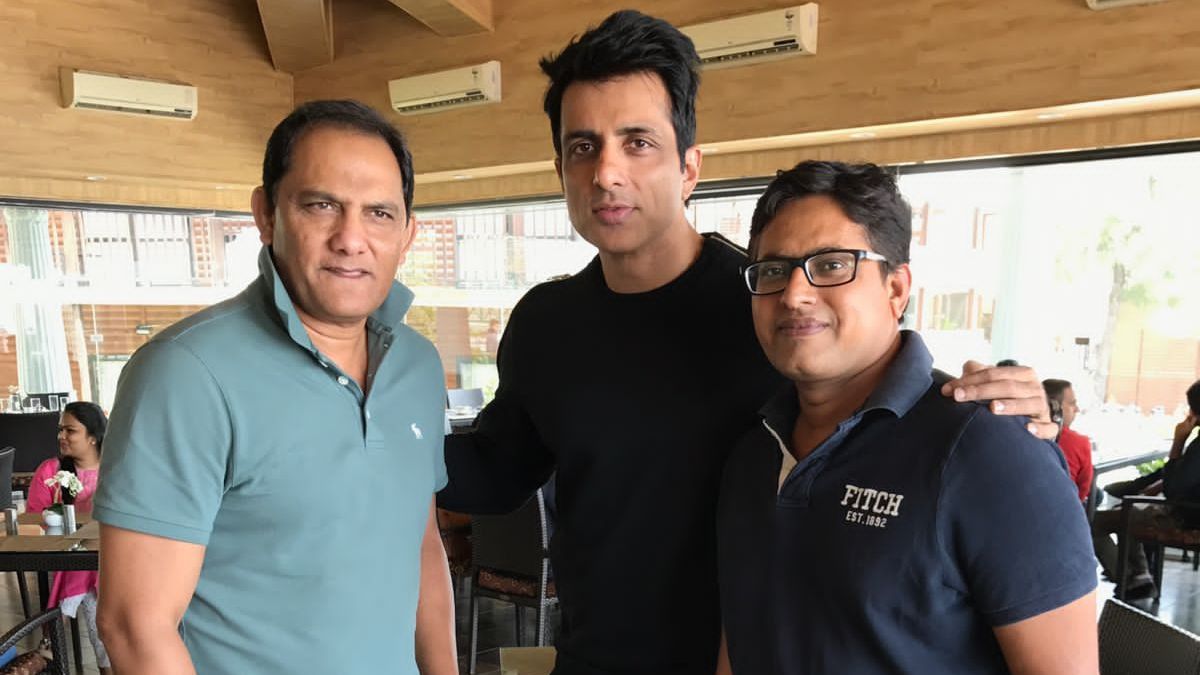 Anas Baqai and his Propel Sports & Entertainment Pvt Ltd are redefining the way sports ventures prove successful in brand promotion
Sports enthusiasts who get to enjoy nail-biting performances on the field always set aside time to go up to the various sporting venues to cheer their heroes. Be it cricket, football tennis, or any game for that matter, sports have a humongous fan following around the world. Fans make it a point not to miss their idols in action. When all the sporting action is watched and applauded, away from the field are some people who have dedicated their lives to the betterment of the sporting arena. Among them is Anas Baqai, who sits in the driver's seat of his company called Propel Sports & Entertainment Pvt Ltd (PSE).
PSE is already a known name in the Indian sporting domain and has been working hard to create a strategic platform for athletes to be integrated across a number of different platforms, for a wide array of lifestyle brands. Deploying known athletes and extensive experience in brand promotion, PSE is Baqai's sporting pitch that has seen goals set and goals achieved. The company puts to use varied tools that amplify brand messaging through heroes of the sporting arena.
Riding the theme of 'generating consumer engagement through leading athletes and celebrities ', PSE has successfully hopped on to a pioneering position, connecting various brands with the digital audience of leading athletes across all emerging platforms. The company has organized with utmost brilliance a slew of sporting events over the past 16 years.
Best Wishes to Propel Sports from the legends – Watch Video :
Sports, a family affair
Ask Anas Baqai what propelled him to consider sports as a business option, and he says, sport is in his blood. His grandfather was a national hockey umpire and had also occupied a prime position at the District Sports Association for 35 years till his death. Jogging down memory lane, Baqai remembers the old club called Kanpur Youngmen's Association, which used to have a prestigious stature during his childhood.
Baqai's uncle Niyamat Ullah Baqai had played hockey at the National Level and had even been a member of the Nehru Gold Cup squad. Another of his uncles used to captain the Indian Railway team, while his father played hockey. All these prompted his interest in sports, and he also had his stint on the field as inter-college hockey captain and cricket captain of his school team.
His tryst with the sporting arena aided him in being part of the fraternity for years together, and when a friend of his had taken the plunge into organizing sporting events, he joined him to help him coordinate them. Luckily for him, he got acquainted with ace cricketer Mohammed Azharuddin, and that association took him a long way in pursuing his dream.
An architect from the JNT Institute in Hyderabad, Anas Baqai grew close to Azharuddin soon after the cricketer was surrounded by laurels after his world record knock at Kanpur, in February 1985. An ardent fan of the cricketing legend, Baqai's association with Azharuddin was so strong that the former cricketer is now part of the Propel Sports & Entertainment management as a mentor.
When all games emerged in prominence
Post Commonwealth Games of 2010, India witnessed a resurgence in the sporting arena. Along with the fan following that cricket enjoyed, other games too saw a rise in fan following. Tennis, badminton, and other games emerged in prominence. Sporting heroes such as Mary Kom, PV Sindhu, Sania Mirza, Saina Nehwal, Neeraj Chopra, and many more saw themselves being adored and worshipped as youth icons. That also gave brands so many options. Baqai managed to capitalize on the growth of sports in the country, and the result is writ all over the success of PSE. Anas Baqai's company is currently into Sports Management, Celebrity Management, Brand Endorsements & Collaborations, Corporate Events, and Sports Equipment. His hard work has paid rich dividends.
According to him, it is his hard work and honesty, coupled with his enthusiasm in perseverance that has taken him and his company this far. He makes sure that he involves personally to take care of client needs. "I'm very fortunate that I've seen who's who of the world and been a part of so many important events and occasions in the world. But my roots keep me grounded," he says.
His association with celebrities has been an extended one. From sports persons to film personalities, he has a good number of very important people on his friends list. From Mohammed Azharuddin to Younus Khan, Saqlain Mushtaq, Sanath Jayasuriya, Sonu Sood, and Kapil Dev to Sunil Gavaskar, the list is exhaustive.
Overseas presence too
While going about doing his job, he has made sure that all events that he organizes run smoothly. This dedication has never allowed any hurdle to creep in. He had organized the Road Safety World Series Cricket tournament in Kanpur with legendary players like Sachin Tendulkar, Brian Lara, Yuvraj Singh, Shane Watson, Brett Lee, and Sanath Jayasuriya padding up for the matches. He remembers with gratitude the support he had received from the administration, police, and the UP government then.
He has also made his presence overseas with Propel organizing events in the UK and the UAE. PSE has a presence in the UK. Among the tournaments that Baqai and his company have made possible is the Aajtak World Cup Conclave at Lords in 2019, the ABP tournament in UAE in 2021, and many more. As Anas Baqai pads up to organize the upcoming ILT20 in the UAE, he and his Propel Sports & Entertainment team are an exciting lot.