India News
Jabalpur's British-age heritage Jamtara Bridge likely to be lost forever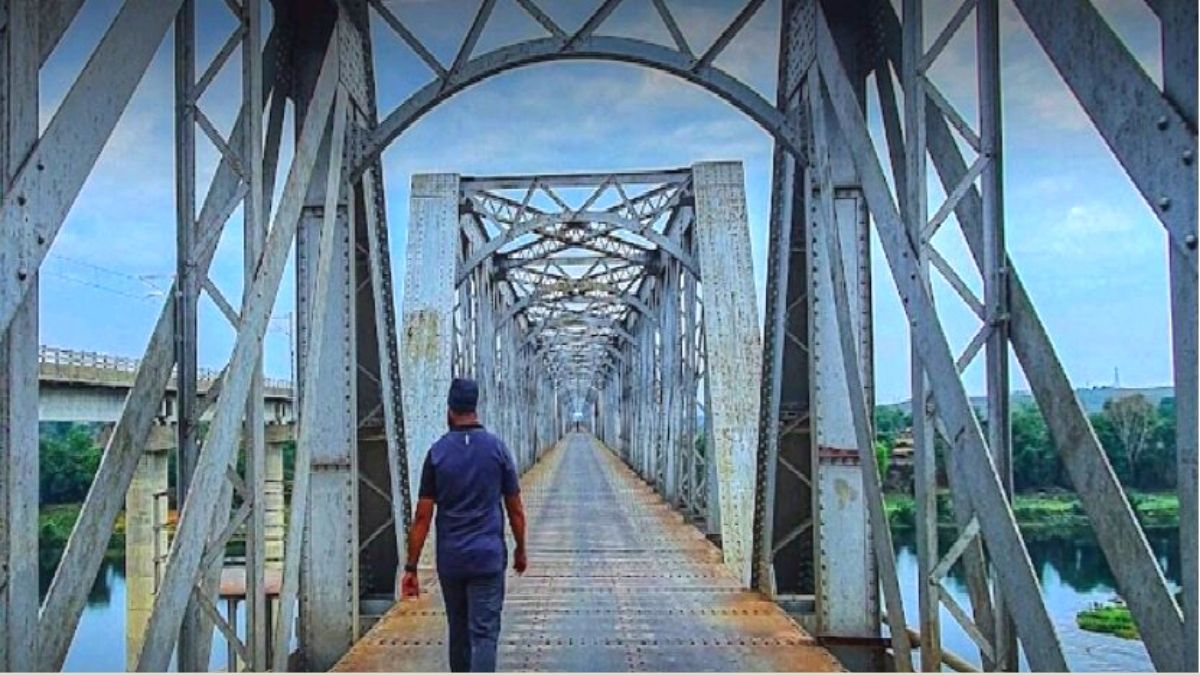 Jamtara Bridge, the last remaining relic of Jabalpur-Gondia narrow gauge railway must be saved for future generation
The British had built the Jabalpur-Gondia narrow gauge line, also known as the Satpura Railway, in 1903. The Satpura Railway passed through the dense forest and mineral rich parts of Madhya Pradesh and Maharashtra. After serving for more than a decade, the narrow gauge railway, which became a part of South East Central Railways, ceased to exist from 2015.
The new broad gauge line work commenced and slowly the edifice of the bygone era started to degenerate. The Howabagh Station, which was the starting point of the Satpura Railways, was abandoned. The last remaining structure of the past heritage, the Jamtara Bridge over the River Narmada, is soon going to get lost to history.
Replacing Jamtara bridge will cause inconvenience to people, huge burden on exchequer
Besides being a priceless heritage icon, the Jamtara Bridge is also used by the villagers to travel to the city. If the bridge is closed, the villagers will have to take a circuitous route to the city and will have to travel 10 kilometres instead of the present 1.5 kilometres.
The SEC Railway considers the bridge as dangerous and is taking steps to close the bridge. However, if the government renovates the bridge, it will cost a fraction of what it will take to make a new bridge.
Experts say that a new bridge on the River Narmada will cost not less than 50 crores and the repair of this British-age heritage will cost just 10 lakhs. However, for the Railways, the bridge is just scrap and will be auctioned in the near future.
Jamtara heritage bridge withstood ravages of nature; deserves to be retained
It will be better if the state government takes over this heritage bridge which remains the last relic of the narrow gauge era. The bridge was constructed by the British engineers using only stones and mortar. The relic has withstood the ravages of nature for almost one century and is a testament of the finesse of British engineers.
The Railways may get some revenue by selling the bridge as scrap but the loss to the city of Jabalpur will be irreplaceable. If people of Jabalpur and its elected leaders like MP, Mr Rakesh Singh take up the issue, it could help to retain the heritage for future generations.