India and Russia join hands to prevent spread of radicalization in Central Asia
Hectic consultation is on with Intelligence heads of Russia and the U.S. both in New Delhi. India and Russia NSA level consultations were held.
The Taliban blitzkrieg had numbed the world community. However, the world is slowly recovering and hectic parleys are on to form a joint strategy against the new radical government in Afghanistan. With the U.S. out of Afghanistan, the Central Republics are looking at India for a leadership role and at the same time remain within the sphere of influence of the Russian Federation.
Russia has reasons to worry after the establishment of a Taliban Emirate in Afghanistan. It is only a matter of time before the Taliban starts exporting its ideology beyond the Amu Darya. India and Russia have decided to join hands and preempt any spillover of Islamic radicalisation and jihad from Taliban-ruled Kabul.
Hectic consultation is on with Intelligence heads of Russia and the U.S. both in New Delhi. India-Russia NSA level consultations between Ajit Doval and Nikolay Patrushev on Wednesday was attended by Intelligence Chiefs of both nations.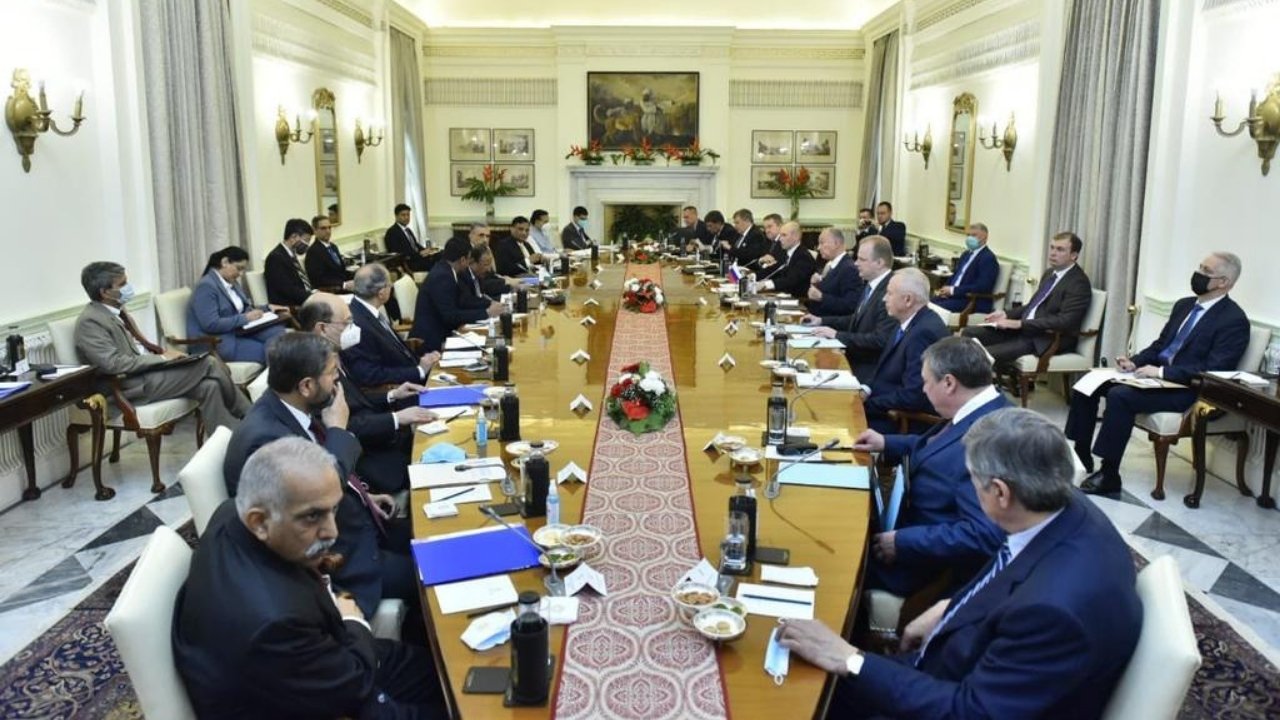 Russia is wary that the Afghan Taliban will once again start exporting its brand of Islam to Central Asia. In the Nineties, Russia endured a devastating and bloody Civil war in Chechnya and Daghestan. Most of the Central Asian nations practice a moderate and progressive form of Islam. Russia will never want a fundamentalist and radicalized government in its backyard exporting terror.
At present, the Taliban Regime only has three backers-Pakistan, China and Turkey. Turkey is trying to get a toehold in the central Asian republics by siding with the radicalized Taliban. Turkey has already amended its constitution and changed from a secular to an Islamic model of governance. There are numerous Islamic Movements in Uzbekistan, Turkmenistan, Chechnya and the Chinese enclave of Xinxiang. These movements obtain funding and ideological strength from the Taliban.
India can play a helping hand in stabilizing Afghanistan. It has a lot of goodwill for its help to the war-torn nation during its 20 years of occupation by the U.S. India also has a base in Farkhor in Tajikistan. Earlier it was used to provide support and arms to the Northern Alliance who was fighting the Taliban. Indian Air Force also has a base in Ayni Air Base just 10 Km from state capital Dushanbe.