Health
How HealthXP is becoming the preferred nutrition brand in India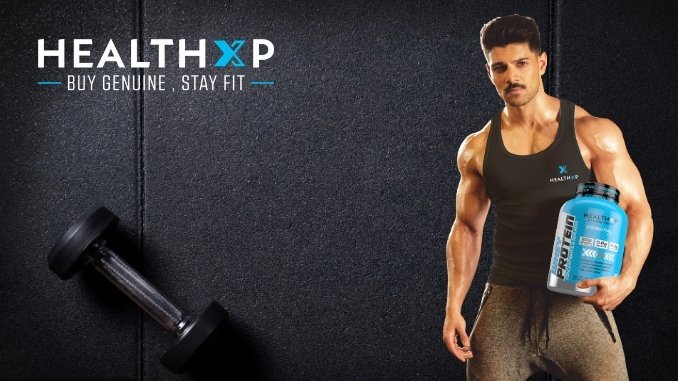 HealthXP is an exclusive Online Nutritional Supplement Store which is known for its variety
Mumbai –
In India, for a few years now, the nutrition supplements industry is seeing a surge. A fitness revolution is ongoing, wherein people are becoming keen on their health and wellness. People have started embracing a healthy lifestyle and fitness as a way of living. For almost a decade, the health and food supplements sector has been dominated by various foreign brands like Optimum Nutrition and Ultimate Nutrition.
The Nutritional Supplement segment has the highest competition in the nutraceuticals market. The demand for nutritional supplements among urban youth is increasing due to its attractive benefits. These supplements help eliminate any deficiency in the body caused due to an imbalanced diet. The alluring advantages of the supplements also made people want to begin selling these. A whole new business opportunity was created when the supplements buzz started.
The Rise in Demand
Considering the increasing demand many new companies entered the market. Since then, many companies have started reselling foreign nutritional supplements. A rise in various new brands, foreign and local, were seen and are increasing with each passing day. Many of these brands or companies entered the market as suppliers to the surging demand at the very beginning. Among various such companies, HealthXP is one of the nutritional supplements companies.
The Beginning of HealthXP
The journey of HealthXP in the nutritional supplements industry began in 2014. In 2014, they started off as Xpresshop on various e-commerce platforms like Amazon and Flipkart. Xpresshop started re-selling all the premium supplement brand products. Soon, they realized a need for an online portal that is exclusive for nutrition supplements. E-commerce platforms like Amazon or Flipkart have all kinds of products which makes it difficult for customers to actually understand the supplements well. To break this barrier, HealthXP decided to come up with their own e-commerce store. The brand was endorsed by Mr. Sahil Khan in the year 2018 and now endorsed by Actor Sooraj Pancholi in the year 2020
The Online Store: HealthXP.in
In 2017, HealthXP.in was started as an online nutrition supplement store. Today, it is one of the fastest growing online nutritional supplement stores. The aim of starting an online store was to provide an affordable and reliable portal for fitness enthusiasts to fulfill their nutritional needs. The basic idea behind starting an online portal was to give the customers an authentic and informative platform to their customers.
Trust of customers is very important in the health industry, as it is their most important thing which is at cost. It is this responsibility that HealthXP takes up by providing complete information to the customers. There are various international brands that HealthXP has partnered with and are the authorized sellers of those brands as well. They also have their own line of products under the name HealthXP as well.
It is difficult to find such a large inventory at a retail store, however, HealthXP has removed this barrier. They provide a large pool of products and brands from which the customers can choose. Each product on the website is self-explanatory, which allows even beginners to choose the right product.
The Vision At HealthXP
The company was founded by Girish Joshi and Sarvesh Moghe. The founders say, "The portal was an idea to make maximum nutritional supplements available and affordable to the population of India. Keeping in mind the 'Make in India' concept, we also started with our own line of products."
The vision is to make nutrition supplements available to everyone at an affordable cost. People should know HealthXP as an exclusive Nutritional Supplement Store – Online or Offline.