Private school teachers in Kashmir on the brink of emotional breakdown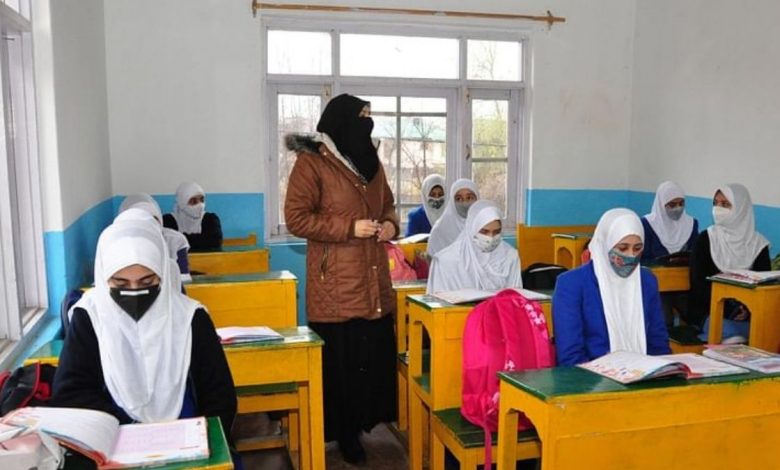 The working conditions for private school teachers in Kashmir have turned even worse, after the pandemic of Covid-19 forced the school authorities to start online classes in an 'unplanned' manner.
Srinagar: Wajid Shakeel is one of the private school teachers in the Kashmir valley's Pulwama district, but lately, he has started to look for an alternative job as the date of his arranged marriage ceremony closes in. In fact, Wajid now desists from introducing himself as a school teacher whenever someone asks him about his profession.
Before the abrogation of Article 370 in August 2019, Wajid was a very 'proud' teacher not just because of it being a source of his income but also the kind of respect his profession earned him from the people.
Closure of schools made things difficult for private school teachers
The drastic change in Wajid's perspective about his profession didn't happen all of a sudden, but things began to become ugly for private school teachers due to the government-enforced shutdown after the removal of J-K's special status. The following lockdowns, induced by the pandemic of Covid-19 also marred both their earnings as well as the working conditions.
"The closing down of schools has had a drastic impact on me as a person as well as a school teacher. Given the fact that I used to manage all my household expenses through this job, it really became my biggest liability after the successive orders from the government authorities to close down educational institutions – first after scrapping Article 370 and then to arrest the spread of Covid-19 pandemic," Wajid Shakeel said.
Private school teachers in Kashmir are underpaid
Private school teachers in Kashmir are one of the underpaid lot in the valley, who have to work on meagre salaries because the UT of J-K has failed to stimulate new avenues of lucrative employment in the private sector.
In a typical private school, a teacher is paid about Rs 8 to 15 thousand per month. However, teachers like Wajid, who teach in schools of villages and remote areas, get just about Rs 4 to 6 thousand, monthly.
The teachers are 'ashamed' of being in the teaching profession for such meagre salaries, as per Wajid. "Every day, my fiancée keeps asking me whether I need money. Although, I deny and don't make her feel bad about her words, which obviously signify care and love but within me, there erupts a trauma of unimaginable pain," he says.
"I have no recourse but weep like one weeps over the dead. Ironically, I now always remember that when someone offers me help, he or she does it out of a sympathetic sorrow evoked by the suffering of ours (private school teachers)," he rues.
Salaries meagre but not paid out monthly
Even if the private school teachers were okay with the salaries, the non-payment of these meagre amounts for months together is what irritates them the most.
Firdousa Jan, another private school teacher, says that she hates to enter her school when she doesn't get paid for four or five consecutive months. "It is not that the parents of the school children do not pay the fee, but the school authorities like to do some side-business with the same. We are made to suffer for no fault of ours," Jan adds.
Random online classes a new nuisance
Apart from the salary issues, the 'unplanned' online classes have become a new nuisance for the underpaid private school teachers in Kashmir.
Kifayat Ahmad, another teacher, says that he is fed up with the new system. "I get calls from my school administrators to conduct a Zoom class in the middle of a prayer or when I am having lunch or dinner. They (school authorities) behave like they don't care. This makes me feel pathetic!" he laments.
Society pour scorn on private school teacher jobs
The individuals and the job of a private school teacher is now looked down upon in the society, as per Kifayat. He says that marriage of a private school teacher takes years to get fixed, owing to the appalling salaries and working hours.
"One of my colleagues tried to marry while being in the profession but in vain. Consequently, he had to give up the job and get involved in a small business because one can not sustain a family with such meagre salaries," the teacher said.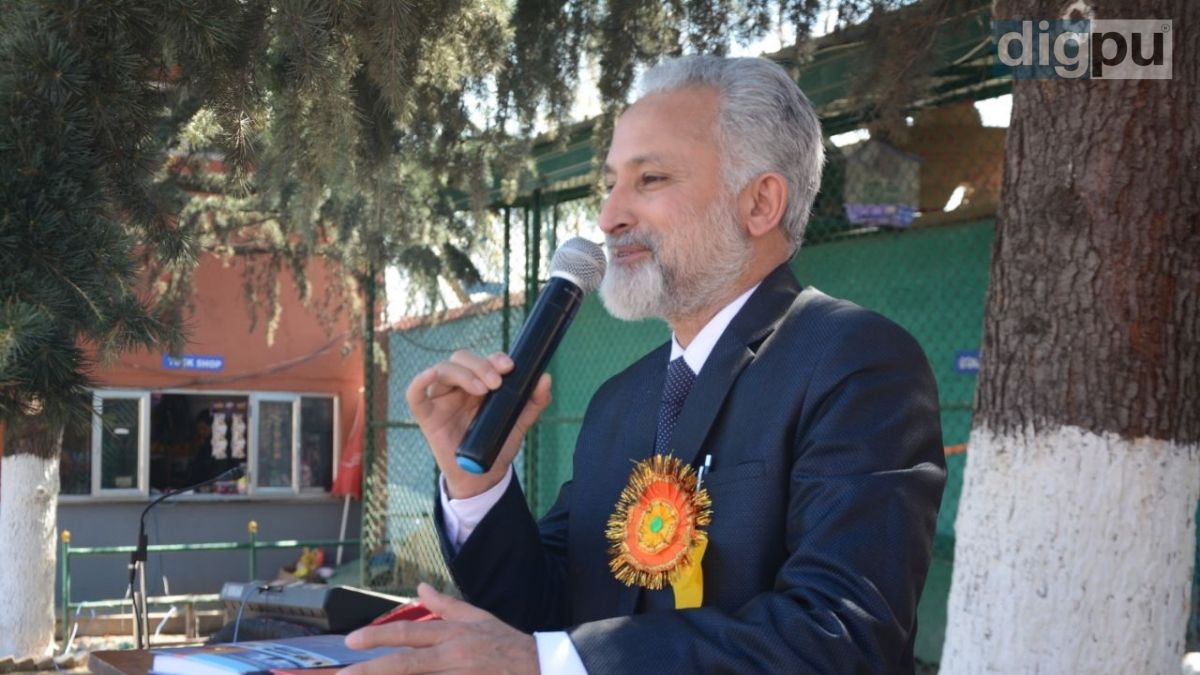 Private school teachers should form an association: PSAK President
Talking to Digpu News, President Private Schools Association Kashmir, G N Var said that the aggrieved teacher community need to form an association, so that their genuine demands are met.
"I understand their hardships. However, we are not in a position to address individual issues but a united platform of private school teachers in Kashmir can really help us enumerate their issues and address them in a transparent manner," he said.
Var said that those school administrators who take fee from students and then fail to pay their staff are clearly violating our rules and action should follow against them after the complainants approach us.
He, however, said that the local private schools are under the onslaught of national chain of schools as the number of local schools have been decreasing. "There were just seven CBSE schools here before 2015, now we have 138 of them. In comparison, 3200 local schools have no been reduced to just 2700, approximately," G N Var claimed.