Book lovers on Apple devices can now pick their choices at Strombo's Lit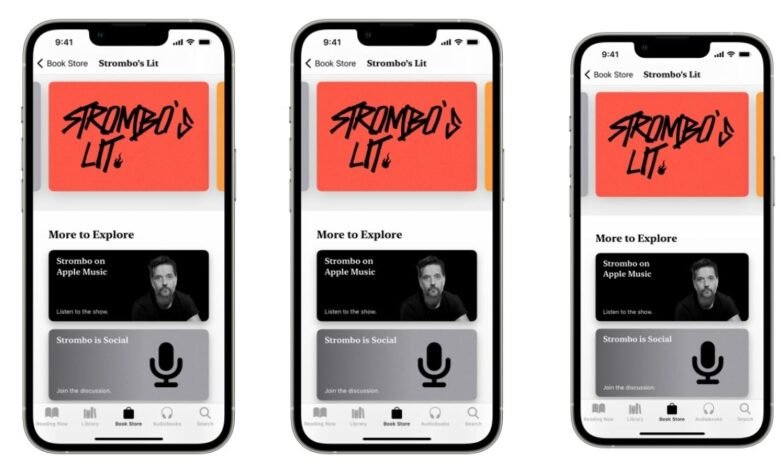 Strombo's Lit will have Stroumboulopoulos providing info and advice on his personal selection of books to a wider audience
Book clubs on digital space are in. With many venturing into the book club space, Cupertino-based technology behemoth Apple also has thought of making its foray into the arena. The maker of iconic iPhones has unveiled its own book club, and it comes as part of the Apple Books app.
Though initially being made available only to readers in the US, Canada, the UK and Australia, the Apple book club will have on its showcase both fiction and non-fiction titles. If you have noticed, you would know that earlier Apple products such as Podcasts and App Store are curated by a nameless team of editors.
Strombo's Lit to have a broad selection of books
However, Apple's new book club will have a name behind all the effort and it would be Canadian media personality and Apple Music Hits host, George Stroumboulopoulos. Apple is also naming the book club as "Strombo's Lit."
Now, that might make at least some of you think that the books he selects would have something to do with music, right? But no, Strombo's Lit will have a broad selection of books. The company has added that Apple Strombo's Lit will aim at anyone interested in learning the stories from the world's best writers.
It has been revealed that the idea of a book club came about after Stroumboulopoulos himself put forward a suggestion to this effect. He is a book worm and the Covid 19 lockdown had spurred him to read more and more. He found time discussing the books he read during the pandemic lockdown with a group of friends. The idea of a book club sprang up there.
Apple Books to stay
With Strombo's Lit getting rolled out, Stroumboulopoulos will also be able to broaden his reading and also give info and advice on his personal selections to a wider audience. Book lovers will be able to be part of the new book club via the Apple Books app on the iPhone, iPad, iPod touch or Apple Watch. Strombo's Lit will also bring in authors to the book club space for interactions too.
Strombo's Lit however would not replace the Apple Books curation that's already in place. The book club is just a new entrant that would provide readers with a new way to discover titles, and Stroumboulopoulos would help them do that with his own personal selections.