Harnaaz Sandhu of India crowned Miss Universe 2021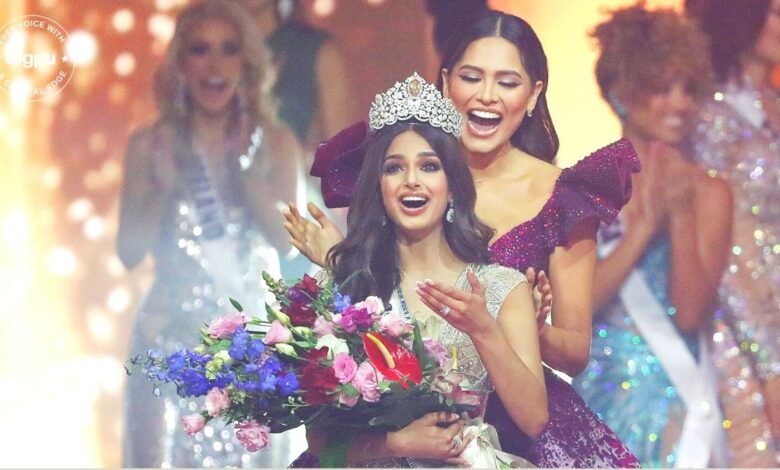 Andrea Meza, a former Miss Universe from Mexico who won the title in 2020, crowned Sandhu.
Harnaaz Sandhu, an actor and model, was crowned Miss Universe 2021, defeating candidates from 79 nations to win the title for the first time in 21 years. Since Lara Dutta won the title in 2000, this is the first time India has won Miss Universe.
Sandhu moved from the initial pool of 80 candidates to the top 16, then to the top 10, top 5, and top 3, before winning the competition.
Sandhu was crowned by Andrea Meza, a former Miss Universe from Mexico who won the title in 2020.
Harnaaz Sandhu becomes third Bollywood actress to achieve the feat
Based in Chandigarh, the 21-year-old Harnaaz made history by becoming only the third Indian to win the prestigious title after Bollywood stars Sushmita Sen and Lara Dutta, who won the honour in 1994 and 2000, respectively.
Nadia Ferreira of Paraguay was named first runner-up, while Lalela Mswane of South Africa was named second runner-up in the 70th Miss Universe competition held in Eilat, Israel.
Sandhu has won many notable competitions previously
Harnaaz Sandhu is an actress and model who is studying public administration for a master's degree.
Born in a Punjabi Sikh household in Guruharsahai, she went to Kalia Public School as well as the Post Graduate Government College for Girls.
Sandhu, who previously won Miss Chandigarh (2017) and Miss Max Emerging Star India (2018), made it into Femina Miss India's top 12 after winning Femina Miss India Punjab in 2019.
Sandhu is expected to go to New York soon to take part in a number of other international events.