Yashwant Sinha Joined TMC – Is It Really That Simple?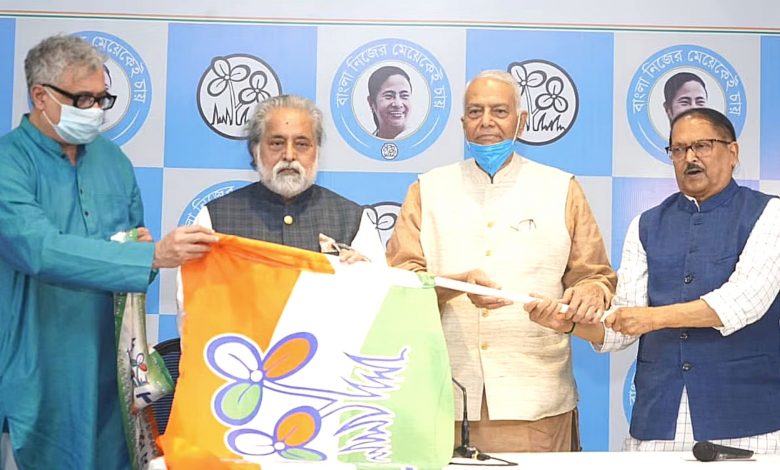 The infra and housing thrust
Sinha's first budget in the Vajpayee government, focused on infrastructure development to boost growth, with a 35% increase in allocations. The budget set a target to construct two million additional houses and provided tax incentives to promote housing construction that included 100% tax deduction for first five years, reintroduction of tax deduction for rents paid and exemption from wealth-tax for commercial complexes.
"The National Agenda, identifies housing as a priority area. We will move purposefully to tackle the country's enormous housing shortage problem through partnership between government, housing finance institutions and the private sector," he said in his budget speech on June 1, 1998. That year, the budget also put private investment as one of the key growth drivers—removing some of the burdens of the Inspector Raj, doubling foreign direct investment (FDI) inflow in two years and providing for a 90-day, time bound approval to high value FDI proposals.
Sinha also had to brace for economic impact of India's nuclear tests at the Pokhran range in Rajasthan desert on May 11 and May 13, 1998. "In India, we had to contend with the additional challenge of economic sanctions imposed on us after the Pokhran nuclear tests. While we have not remained unaffected by these developments, we have reasons to be satisfied at the way we have withstood the impact of these challenges. Despite the hostile economic environment, our GDP growth in 1998-99 has accelerated to 5.8% compared to 5% last year," he told Parliament while delivering the budget speech on February 27, 1999.
He accelerated the pace of economic reforms in the 2000-01 budget with key policy measures such as strengthening the rural economy, nurturing knowledge-based industries (infotech, biotechnology and pharmaceuticals), modernizing traditional industries (textiles, leather, agro processing and small-scale industries), focusing on infrastructure developments, and establishing a credible framework of fiscal discipline. "With this, my third budget, I propose to put India on a sustained, equitable and job-creating growth path of 7 to 8% per year in order to banish the scourge of poverty from our land within a decade," he said in his budget speech on February 29, 2000.
His next budget (2001-02) brought some structural change, most notable of them was fuel price decontrol, also known as dismantling of the Administered Pricing Mechanism (APM). "In order to accelerate growth in the Indian economy, we have now to address some of the difficult areas of reform that have not been tackled so far," he said on February 28, 2001. "A time bound action programme is being prepared for the deregulation of APM by March, 2002. My colleague the Minister of Petroleum and Natural Gas will be outlining the road map for this separately," he said in his budget speech. The budget laid out a comprehensive agenda of the second-generation economic reforms and deepened tax reforms aimed at providing a modern tax regime.
One of Sinha's major achievements was the introduction of the Fiscal Responsibility and Budget Management Bill in the Parliament in December 2000. "Putting our fiscal house in order must remain our highest priority. We have to make every effort to contain non-productive expenditure and make substantive improvements in our tax machinery so that revenue collections show higher buoyancy in coming years," he said in his last budget speech on February 28, 2002.
Significance of the Yashwant Sinha Switch to Trinamool Congress
Yashwant Sinha's decision to join the Trinamool Congress (TMC) ahead of the tightly-contested assembly polls in West Bengal may not be electorally crucial but is politically significant for various reasons.