Yashwant Sinha Joined TMC – Is It Really That Simple?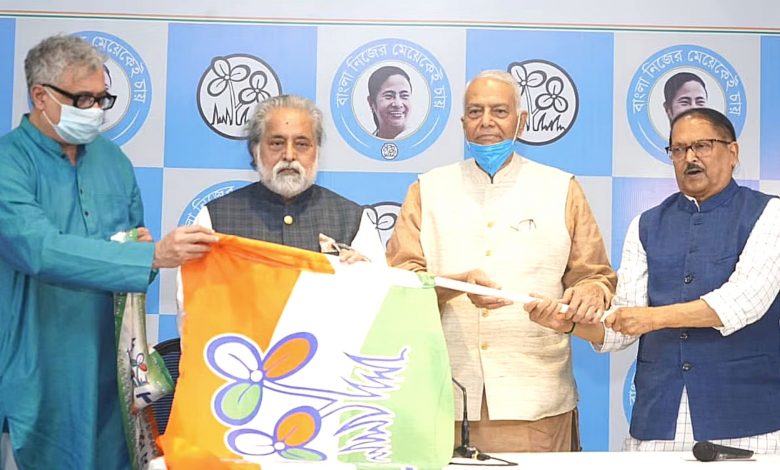 The short-lived Chandra Shekhar government was acting in the capacity of a caretaker. Sinha describes, in his book, Confessions of a Swadeshi Reformer: My Years as a Finance Minister, how a senior finance ministry official visited him in Patna during his election campaign for the Lok Sabha seat. The official wanted his signature to mortgage gold to secure a loan of some $400 million from the Bank of England and avert the BoP crisis. India was left with limited foreign exchange reserve barely enough pay for two weeks' imports. Sinha had approved the move, even as it was a legacy issue that did not develop overnight. That day, he made a promise to overhaul the fundamentals of the economy if he would get a chance. Seven year later, he got the opportunity when he was made the finance minister in the Vajpayee government.
It was not that Sinha had left the issue unattended during his short stint as the finance minister (1990-91). When he assumed the office, the total foreign exchange reserve had dropped to ₹3,142 crores, sufficient only to finance imports for one month, he recollects in his book. He adopted a two-pronged strategy—to secure a loan from the International Monetary Fund (IMF) and to prepare a "path-breaking" budget to mobilize revenue. While the first task was accomplished, the second could not take place as the Chandra Shekhar government could not present its full budget. Even as Sinha claims he was drafting the first reformist Union budget of the country ahead of Manmohan Singh's reforms, the Congress withdrew its support from the government in early March 1991.
Sinha, in his first budget, which was not a full budget, diagnosed the disease for the successive finance ministers: "The room for maneuver, to live on borrowed money or time, has been used up completely. The soft options have been exhausted," he said in his interim budget speech presented on March 4, 1991. As FM, Sinha's focus at that time was to mobilize additional revenue, improve tax compliance, expenditure control and fiscal consolidation.
He told the Parliament about the need for a "fiscal correction" in a medium-term perspective. "We are engaged in the formulation of a comprehensive approach which would provide a satisfactory and sustainable solution to these problems. These needs time. I would, therefore, plead with the House to wait until the regular Budget for 1991-92 is presented in May 1991," he had said on March 4, 1991. But the task was cut for the next finance minister Manmohan Singh, who took over in June 1991.
The Vajpayee years
But Sinha did not lose the opportunity completely. His time came in March 1998, when the Vajpayee made him the Union finance minister.
Presenting a budget on June 1, 1998, Sinha laid contours of what can be seen as an attempt to address the economic impulses for self-reliance. "This budget is rooted in Swadeshi which will be unfolded as we go along. But I shall hasten to add that Swadeshi does not mean isolation, Swadeshi means making India strong and self-reliant so that we can compete with the world and win," Sinha had said that day. Three key objectives of his 1998 budget included ensuring macroeconomic stability, attracting investments and freeing productive energies of the people from unnecessary bureaucratic hurdles, or the ease of compliance.
Based on these principles Sinha subsequently presented four more budgets in the Parliament — on February 27, 1999, February 29, 2000, February 28, 2001 and February 28, 2002 — before he was moved to the external affairs ministry in mid-2002. During these years, Sinha introduced some significant reforms that strengthened the Indian economy. He lowered real interest rates, introduced tax deduction for mortgage interest, helped boost highways development and deregulated telecom and petroleum sectors.