Opinion
Gujarat next in Kejriwal plan; plans to take fight to Modi land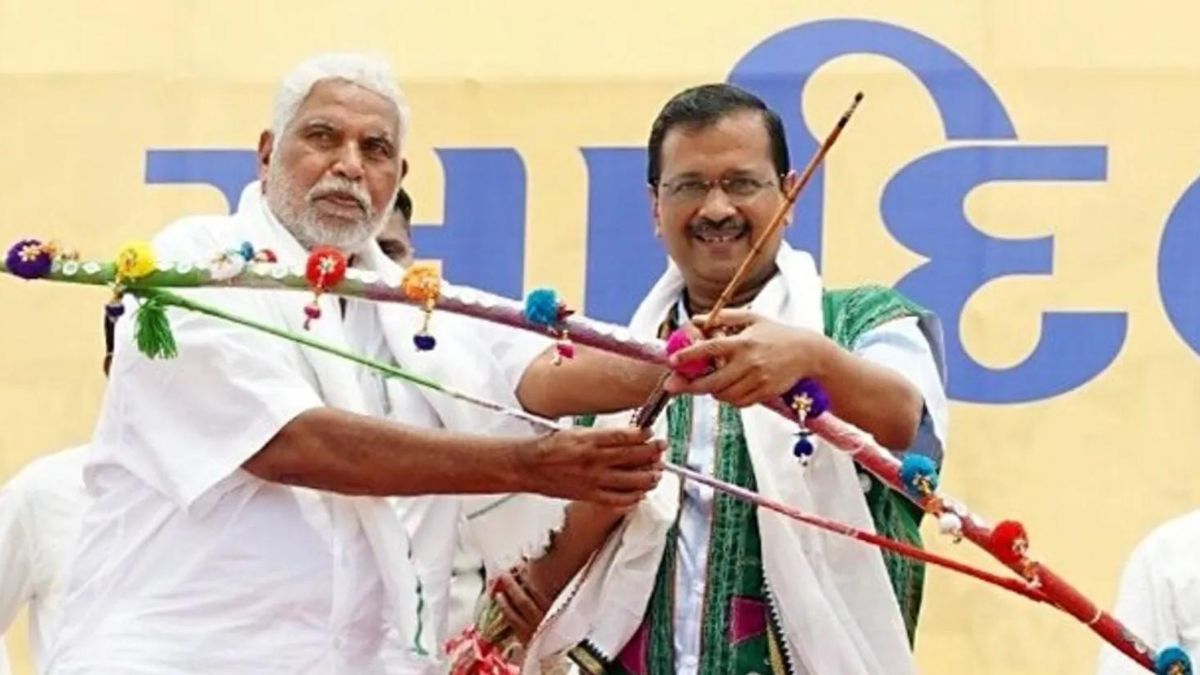 AAP leader Arvind Kejriwal is taking his political strategies to Gujarat, and is eyeing a win
Post his successful campaign in Punjab during the Assembly election season a few months ago, Delhi Chief Minister and Aam Aadmi Party (AAP) supremo Arvind Kejriwal has his eyes set on Gujarat. The state is significant for Kejriwal, as Gujarat is Prime Minister Narendra Modi's own state, where he had been Chief Minister too. With Kejriwal planning things big for Gujarat, it looks like he would want to establish a presence for his party right in Modi land and win it too.
Kejriwal has set aside all engagements to be in Gujarat and lay the foundation for AAP's Mission Gujarat. The AAP leader is not happy about things are being taken forward by the Modi-Shah duo. Lately, the Central agencies targeting two of his trusted men – Manish Sisodia and Satyendra Jain – has made Arvind Kejriwal angrier than before.
Kejriwal is expected to be in Gujarat until August 10, and we need to expect some ground breaking announcements from him. Starting with a public rally in Somnath, public functions in Rajkot and Bhavnagar, and more are in Kejriwal's Gujarat itinerary. With the state Assembly elections set to happen this year, AAP wants to give it a fight in the state. More so, he would want the contest to be a triangular battle, as he had made sure in Punjab.
Kejriwal carries a bag of promises to Gujarat
Free power, uninterrupted power supply and more are part of the AAP package Kejriwal is carrying with him to the state. The traditional traders' community, who have been close to the Bharatiya Janata Party (BJP) is what Kejriwal would want to bring to his side with many a promise that could lure them. Kejriwal has even told them that they need not vote for the AAP if their friends and relatives in Delhi are against the policies of the AAP government in Delhi.
It of course looks like Arvind Kejriwal is on a mission to capture Gujarat. With a state that swears by the BJP, it may not be easy as he foresees it. And, if he still has the Punjab winning strategy in mind, that too could be far-fetched in the Gujarat scenario. In Punjab he had a weak BJP and a faction ridden Congress to battle. These were factors that resulted in an AAP win in that state.
AAP will need to devise solid strategies
However, Gujarat is a different cup of tea. The solid foundation that Modi and his party had built will not be easy for the AAP to overturn. A majority of the population has been with the saffron outfit for years together, and they take pride in the fact that one of Gujarat's sons is ruling the country and will do so for many more years. With such a sentiment running, Kejriwal and his party will have to roll out some seriously extra effort if they are to be recognised in Gujarat.
Apart from the freebies that have become his style, Kejriwal would need to play some serious, active, forward looking politics to make a run for Gujarat. May be, he has some unique strategies up his sleeve before the polls. Let's wait to know.