Trending Now
Lawaypora Attack: LeT militant identified, OGWs arrested, says IGP Kashmir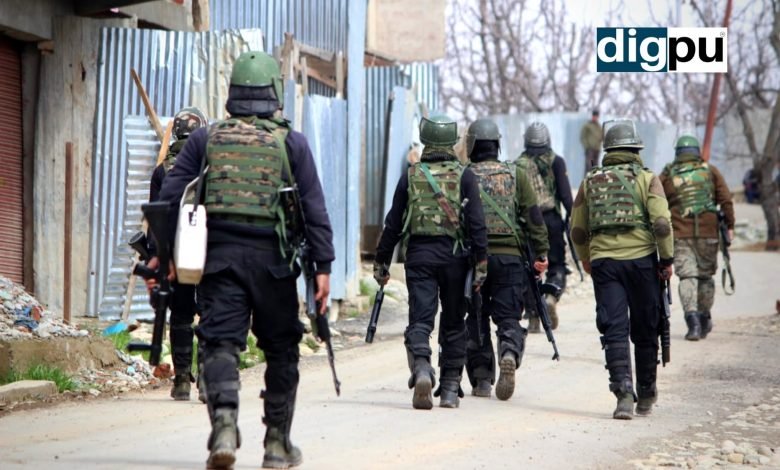 The officer also claimed that police seized a vehicle while Lashkar militant Nadeem is on the run after the attack
The Lawaypora attack, in which two CRPF men were killed and two others were wounded yesterday, has been solved, according to Inspector General of Police Kashmir Range Vijay Kumar.
Police have detained two over ground workers (OGWs), and the Lashkar-e-Toiba militant involved in the act has also been named. The car used in the attack has also been confiscated, according to the IGP.
The IGP told reporters on the sidelines of a wreath-laying ceremony for two slain CRPF men at RTC Humhama here that Srinagar and Bandipora Police worked relentlessly soon after the incident to locate the three men who were involved in the Lawaypora attack.
"One Lashkar militant Nadeem Abrar Bhat alias Abu Brar, a resident of Narbal, Budgam, obtained logistic assistance from two OGWs known as Muzaffar Ahmed Mir and Javaid Ahmed Sheikh, the IGP said, adding, "Nadeem is a close relative of OGW Muzaffar."
He said that on March 24, the trio conducted a reconnaissance of the area before carrying out the attack on Thursday afternoon.
According to the IGP, police arrested Javaid Sheikh first, along with the Maruti car with the number HR 10 Q-6583, which also had some empty cartridges. "We have detained Muzaffar after questioning and investigation," he added.
Raids were carried out on two hideouts, but LeT militant Nadeem and two foreign militants fled after learning of Muzaffar and Javaid's arrest, according to the IGP.
He said that both OGWs, who were apprehended, confessed to the crime. When asked if any weapons were missing from the scene of the incident, the IGP responded, "Yes one weapon is missing."
He did say, however, that police are following up on leads and that the remaining assailants, who include LeT militant Nadeem and two foreigners, will be captured or killed in a shootout soon.
When asked about the recent increase in militant attacks in Srinagar and its environs, the Kashmir police chief said there is a militant activity on the national highway on the city's outskirts, which links Srinagar to the rest of Kashmir's districts. "We will look for some loopholes and make sure that they are closed," IGP Kumar said.
In response to the question of whether attacks like Lawaypora will cast a pall over the upcoming Amarnath Yatra, which begins on June 28, the Kashmir police chief said that those responsible for the attack yesterday will be killed before the Yatra begins.
"Such incidents are like dancing with the devil, and the devil calls the tune," IG CRPF Srinagar Sector, Charu Sinha said on the occasion, referring to the Lawaypora incident. "I leave the decision of choosing between tolerance, unity, and conflict to the people of Kashmir," she concluded.