Bengal: Dine-in kicks back stronger in Kolkata's café business space as lockdown 2 eases
In Kolkata, popular restaurants and young cafes are witnessing more dine-in customers than online orders as people have become more relaxed about Covid
Kolkata-The third wave of Covid-19 is eminent. And both online deliveries and dine-in options are in debate to rescue the restaurant business. In a discussion session about which is currently more popular among the restaurant business owners, they have said that they are currently dependent on dine-in customers.
The possible reason behind people preferring to dine in is the monotony of home-ridden life. Going out to catch up with friends is leisure. But as people get a break between the waves, dine-in numbers pick up in Kolkata. Interestingly, the numbers are more when compared with dine-in numbers after the first wave breather. People like to visit small cafes and dine-in restaurants in their transit for a break from a monotonous day at home as they have no other options amid covid restrictions in Kolkata.
Dine-in customers are more in Kolkata's popular cafés
The Wise Owl Coffee Shop and Steak House have seen a rise in dine-in customers after the phase-wise relaxations of the Covid protocols. The nine-year-old Kolkata café rolls the tables six times in three hours on average. "Business has picked up in the second lockdown compared with the first one. The fear about the rapid spread of Covid among the crowd has reduced. They have got used to the new mode of lifestyle now," said Istiaque Khan, the manager.
The aggregate business is up by 55%-60% approximately after the relaxation. Allegedly, the revenue from the online deliveries averages between 7,000 rupees and 12,000 rupees in a week. "Customers like to come here and even wait longer to taste the food," he said adding, "All of these is due to the good behavior and services of our trained staffs followed by a good backup from the kitchen."
Sometimes the restaurant gets irrational complaints about the food ordered online from customers. "I get online complaints about the same quality of food served here. I have served the same dish to 20 dine-in customers, and they did not complain. When I asked the complainant to return the food so that I can send a fresh one, they tell me that they have already finished eating the food," Istiaque said.
A young yet popular restaurant, Ekdalia Cocina echoed the same. "The numbers of dine-in customers increased tremendously after the second lockdown. This is mostly due to the ambiance of the restaurant," owner Spandan Sarkar said.
Ekdalia Cocina opened its door on August 15, 2020, after rebranding and renovation. "We were closed during the first lockdown but got to operate in the second lockdown. During the second lockdown when people were not able to get out of their house, the business thrived on deliveries," he added. The unique buffet menu attracts a lot of customers.
They have served Covid meals to the elderly and people who cannot cook during the lockdown across Kolkata. "I still have to serve those meal kits in two houses," he said. Spanning over the week, the continental restaurant handles 10-15 table turnovers or rotation daily on average. The client base range from 16 to 70-year-old locals and city residents.
This Kolkata restaurant is also a popular place to host kitty parties or small functions in the locality. "We have Rotatory Club meeting almost thrice a month. Teachers and other professionals also host meetings at Ekdalia Cocina," he said.
New Cafes and Bakeries vote for Dine-in customers
Amid the second phase of the wave, Kolkata has seen a spurt in new restaurants or cafes opening up to cater to the local palate. Inspired by the local's love for pork, Ripan Mahanta and Amit Dutta opened a pork-themed café called Café Porkotini. They serve pork delicacies curated from the northeast Indian states apart from regular pork dishes. "We have just started our online business. Our primary concern is the customer who comes here to eat, should get the best service and ambiance," said Ripan.
From Feb 2021 to April 2021, Café Porkotini witnessed a rush of customers. "Post-April, the customers were mostly visitors in transit who wanted to take a break. Like office goers," he added. To entertain the on-boarders, the restaurants also host jamming sessions.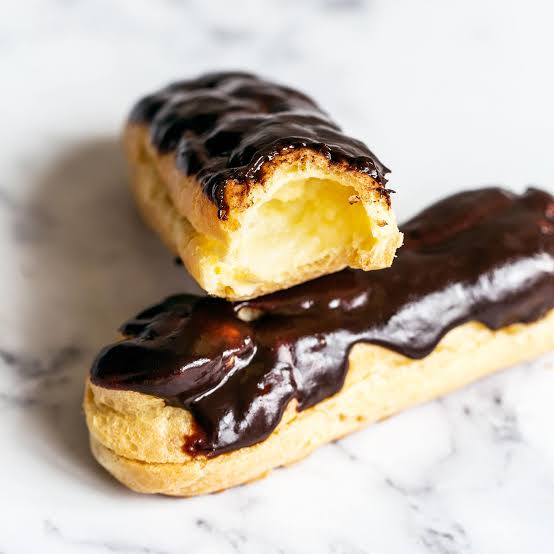 A relative of a young confectionary cum bakery owner has said that they were serving walk-in customers from their counters. This young place has seen a gradual growth in business after re-opening on June 7. The sale figures have hit 50,000 rupees to 60,000 rupees in June and continue the upward trend. De Bakkeriz deals with the bulk invitation or party orders along with the customized-baking business.
Dine-in Customers Aids Online Delivery Than Social Media Marketing
More than social media promotions and marketing, online orders are aided by the feedback of dine-in customers. All of these restaurants are popular on social media. Usually, senior staffs and owners handle their social media account. "I maintained a personal list of regular customers to update them about offers and new introductions in WhatsApp," Istiaque Khan said. But the transformation of these followers to customers is low. "We have around 5K reactions in Instagram reels. But the transformation of those viewers into customers is low," Spandan said adding that he and his friend manage his restaurant's social media account on their own. But they did hire a PR firm for three months to boost their social media presence.
Incidentally, Ekdalia Cocina did witness a social media transformation story recently. Jaya Seal, a resident from South Kolkata visited the restaurant on her daughter's recommendation who watched some online posts about the available food items. "Jaya Ji gave me her phone and said that her daughter wants to talk to me. Her daughter stays abroad and has asked her mom to come and try the food after seeing my social media page," he said. The lady still orders food online after a hearty meal from this global cuisine dining place. They have gradually reached around 150-160 delivery a month.
Café Porkotini also believes in feedback mechanisms. "We try to implement the feedback received for both online and offline business," co-owner Ripan said. The café has witnessed a lot of steady orders from customers who have eaten there before.
Both Ekdalia Cocina and Café Porkotini depends on the blogger promotion to uplift the sale. But the minimum requirement for both of them is a blogger with a minimum of 10K followers. "Not only 10K followers, but we also have to check the rate of reactions or engagement on their posts. Some bloggers might have good followers but not much engagement on the posts," Ripan added. The engagement on the post increases the transformation rate.
Swiggy is better than Zomato For Online Delivery
All the restaurants have echoed that Swiggy's management system is better than Zomato. Two of the three restaurants mentioned that they get more Swiggy orders than Zomato.
Café Porkotini gets an equal number of Swiggy and Zomato orders. "We make around 5000 rupees from delivering food online," the co-owner added. He also said that there is no point of contact in Zomato for complaint redress. "Swiggy representatives called me to ask about feedbacks and promotion techniques," he said. Other restaurants have blamed lack of discipline among the Zomato riders "They don't have fluid delivery system. Often they are late in picking up the food and don't even know the ordered item," Istiaque Khan said.
"I prefer ordering from Swiggy as there are more local options to choose from," a regular café visitor Sayantan Sengupta said.
Food To Order Or Eat In These Restaurants
-The Wise Owl Coffee Shop: You can order or eat continental items like steak meals, prawn items, and grilled sandwiches. A cup of fresh coffee is complementary to the palate after the sumptuous steak meal.
-Ekdalia Cocina: The steak and bacon-wrapped chicken are worth a try. If you are a burger lover, you cannot miss their chicken and pork
burger.
-Café Porkotini: Pork Biryani is their most selling item online. The menu has other delicacies like gahori momo, pork bharta salad (Tripura Style) to give a try.
-De Bakkeriz: They sell customized cakes. The mousse is also a hot favorite among regular visitors.