Post-Squid Game mega success, Netflix has a new South Korean winner in Hellbound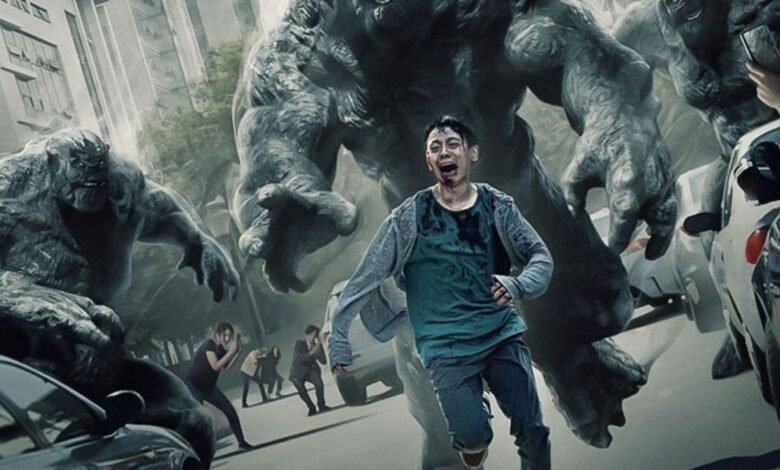 A fresh South Korean drama titled Hellbound has pushed the popular Squid Game lower to make its way to the top.
South Korea is high on the priority list when it comes to streaming dramas. At least Netflix believes so. The streaming platform's gala success with Squid Game has been an eye-opener for viewers, as the Korean show catapulted its way to the top of the charts when it was shown.
Yet another Korean drama has arrived, and it has pushed the popular Squid Game a bit lower to make its way to the top. Called Hellbound, the latest Netflix Korean drama is captivating audiences much more than Squid Game!
Dark Fantasy and violence abound in Hellbound
It's the darkest of fantasies out there, as Hellbound fills the screen and viewers' minds with a tale of extra-terrestrial beings that materialise out of thin air and issue decrees that condemn individuals to hell.
Going by the Netflix description of the new series, the supernatural events bring about mayhem and spur religious group The New Truth to grow in influence. The drama carries itself ahead when certain individuals turn suspicious about its activities and begin a probe into its involvement in mystery occurrences.
Squid Game was a great success on Netflix, as it turned out to be the biggest-ever series at launch The series was viewed from 111 million accounts ever since it unfurled itself on September 17. The success of Squid Game has prompted its creator Hwang Dong-hyuk to state that he will be ready for a second season too.
Hellbound, the new dark fantasy horror series, is outdoing Squid Game for sure. On November 19, the show went on air, and within a day's time viewers in over 84 countries pushed its viewership to greater heights.
Violence is what the viewer wants
The success of Squid Game and now Hellbound proves much about viewers' discretion while watching streaming dramas, of late. Horror, an out-worldly fantasy that traverses the darkest of regions, and unimaginable violence seem to excite viewers in all parts of the world. Fans awaiting violent episodes speak of such behaviour, indeed.
But then, for a streaming platform, it is all about entertainment. When there are fans watching such violence, there isn't any blame waiting to be hoisted on the streaming companies. For, it's all about the business of entertainment, and they are doling out what the viewer wants.
Hitting the jackpot on this terrain is the South Korean drama makers. The creators of Squid Game and Hellbound seem to have realised what would excite the viewer big time, no matter which region of the planet they are from.