Artists create magic on Lata Mangeshkar's 91st birthday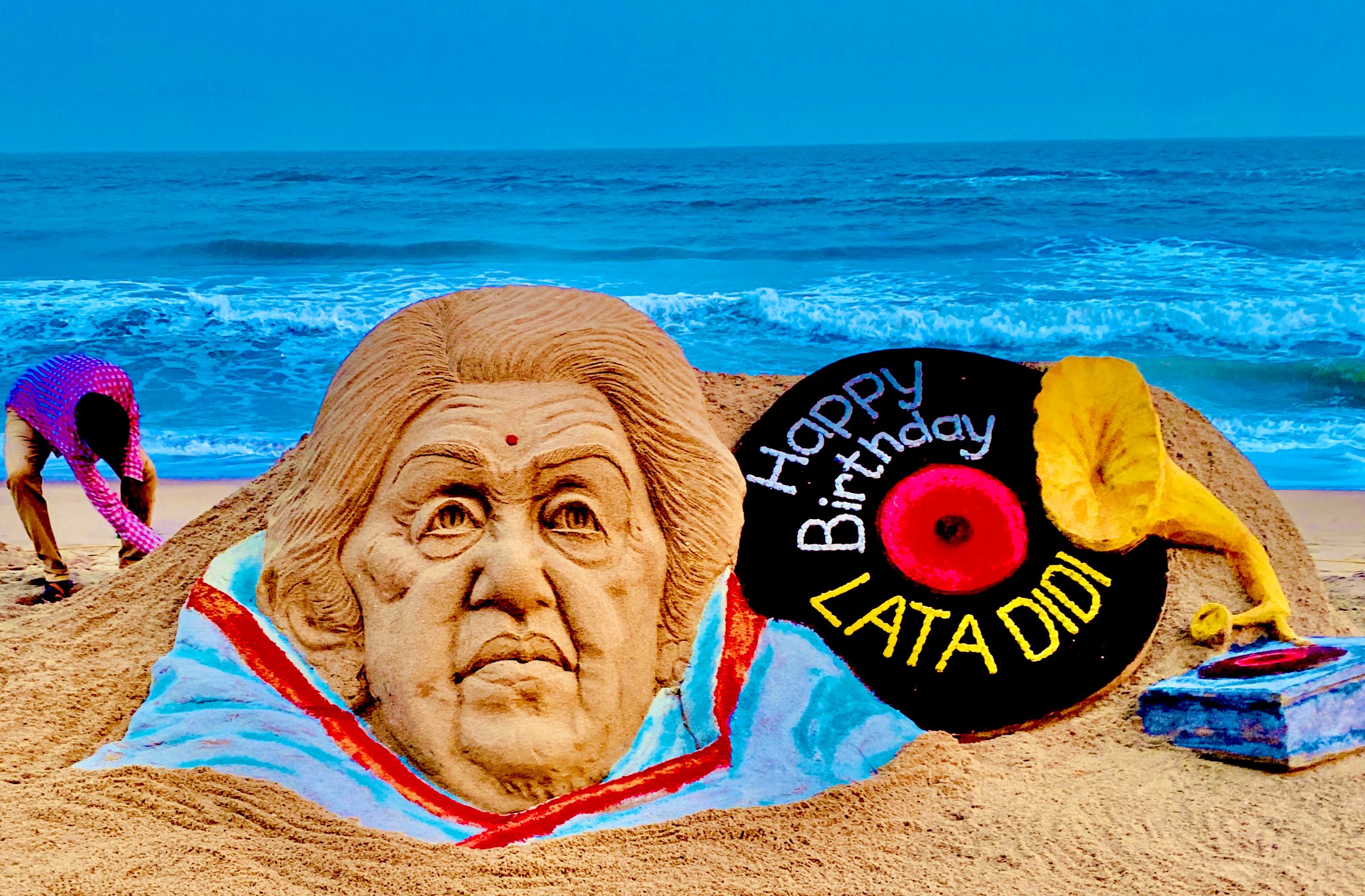 The 91-year-old Melody Queen Lata Mangeshkar has several national awards and hundreds of beautiful songs to her name.
Melody Queen Lata Mangeshkar turned 91 today and wishes have been pouring from all her fans and wellwishers. The legendary singer is renowned to sing with a religious devotion to Music and has been called Maa Saraswati by her ardent followers.
Her sister Asha Bhonsle shared a childhood picture of the sisters and said, "Birthday Greetings to Lata Didi who is 91 today. Remembering our childhood days thru this picture where Didi can be seen seated left and Meena Tai and I are seen standing behind her."
Prime Minister Narendra Modi took to twitter to share her birthday message for Lata Mangeshkar. He said, "Spoke to respected Lata Didi and conveyed birthday greetings to her. Praying for her long and healthy life. Lata Didi is a household name across the nation. I consider myself fortunate to have always received her affection and blessings. @mangeshkarlata"
Artist Subhra Mandal @Subhra77736854 took to twitter to share her ode to Lata Mangeshkar in her own way.
Sand artist Sudarsan Pattnaik shared her execptional sandart on Puri Beach dedicated to Lata Mangeshkar. It read- 'Happy Birthday Lata Didi'.