Ever imagined a refrigerator that changes colours? LG has it ready!
The LG MoodUp refrigerator is capable of changing the colours on its door panels
Devices seem to be going wackier by the day. In case you haven't come across this, what we have here is wackier stuff. And it comes from the house of LG.
At the IFA 2022 show this year, LG is bringing in something you could ever have imagined as yet. The company has made a refrigerator that can change its hues like a chameleon. Aptly christened the MoodUp refrigerator, the new home device can be made to change its colours as and when you wish to.
The MoodUp refrigerator comes with colour-changing LED door panels, thereby ushering into your kitchen a new offering that is fully unique. That also means that the days of your bland single hued refrigerator are set to be long gone.
Change hues as per your mood with LG's ThinkQ app
The company has put forward its ThinkQ app to assist in the hue changing properties of the refrigerator. Once you have the MoodUp in your kitchen, you will be able to pick from as many as 22 colours for the upper door panel and 19 colours for the lower panel.
Further still, you can deploy the ThinkQ app to choose various hues that would suit your preference. That means you will be able to light up your refrigerator door panels as per themes like Season, Place, or Mood by choosing the appropriate colours.
The colour-changing properties do not end with just shifting hues. You will be able to make the door panels blink repeatedly. For instance, the door panels keep blinking if the door is left open. Or, it will be able to flash a welcome when you walk up to the refrigerator.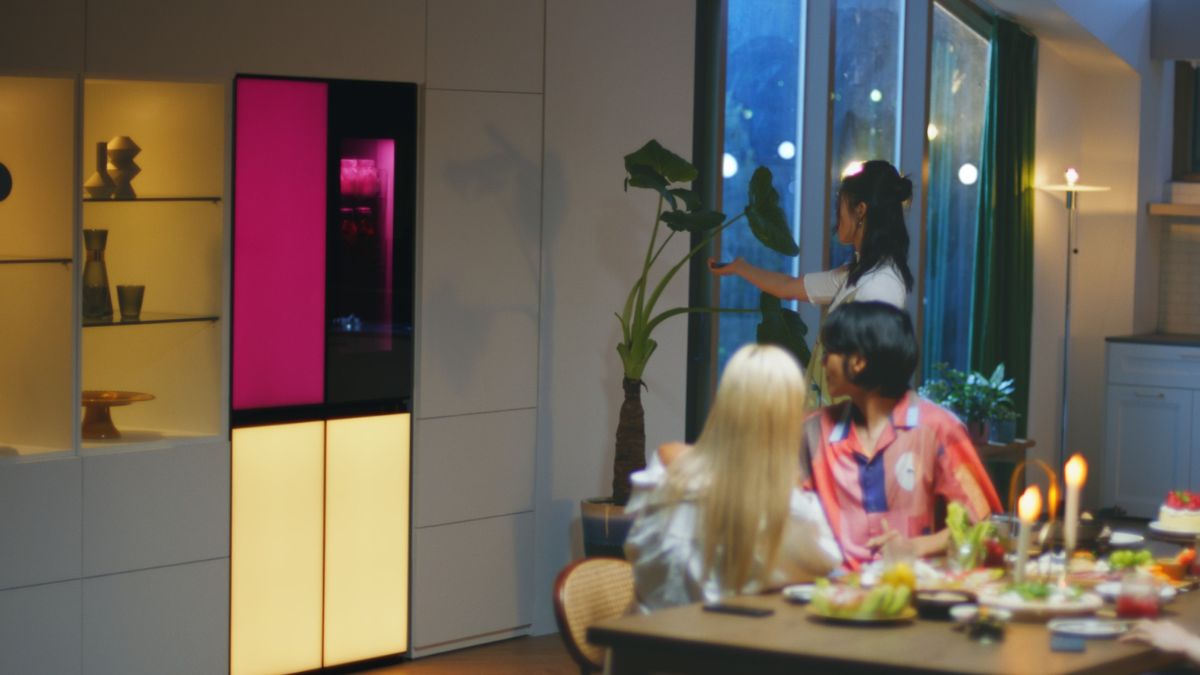 Play songs of your choice to match the colours
Now, if you have the habit of waking up from sleep in the middle of the night and walk towards it for a quick snack, the freezer door will show you the way by glowing brighter. If you are okay with the normal colours as you see everywhere, you can even switch off the LED panels too.
LG has also thrown in a built-in Bluetooth speaker that connects to mobile and other devices. This would allow you to play songs of your choice while you go about your activities in the kitchen. Further still you will be able to play songs from LG's music collection to match the colour theme or even sync the songs with the changing colours of the LED panels. What more are you looking for?
Look out for the LG MoodUp refrigerator as it is sure to attract a lot of admirers at the IFA 2022 venue in Germany's Berlin.