Restolex is defining sleep comfort with its personalised mattresses
The brand is also shaking the bedding accessories market, by focusing on quality products for price-sensitive Indian customers
New Delhi ( India) –
Comfort, warmth, health and home are all emotions that many people associate with a mattress. A good night's sleep is a ritual and is crucial for everyday success. With this philosophy as a guiding principle, Restolex, an Indian mattress company, has been gradually and steadily raising the bar for sleep quality with its innovative range of mattresses and sleep accessories.
Founded in 1981, Restolex uses their decades of experience to create the finest mattresses, pillows and sleep accessories. They excel as a business by articulating the nuances that others overlook. This really distinguishes them when it comes to creating some of the most satisfying sleep products which also promote healthy lifestyles and greater wellbeing.
Mr. Daveed Kuruvilla, Director and Key Innovator of Restolex, says "We have a legacy in the creation of quality sleep products. Our passion for a good night's sleep extends from our factories to the bedrooms of thousands of happy sleepers. Once a customer sleeps on a Restolex mattress, they tend to come back many years later asking for the same mattress. Over the course of 40 years we've developed a huge base of repeat customers" he says.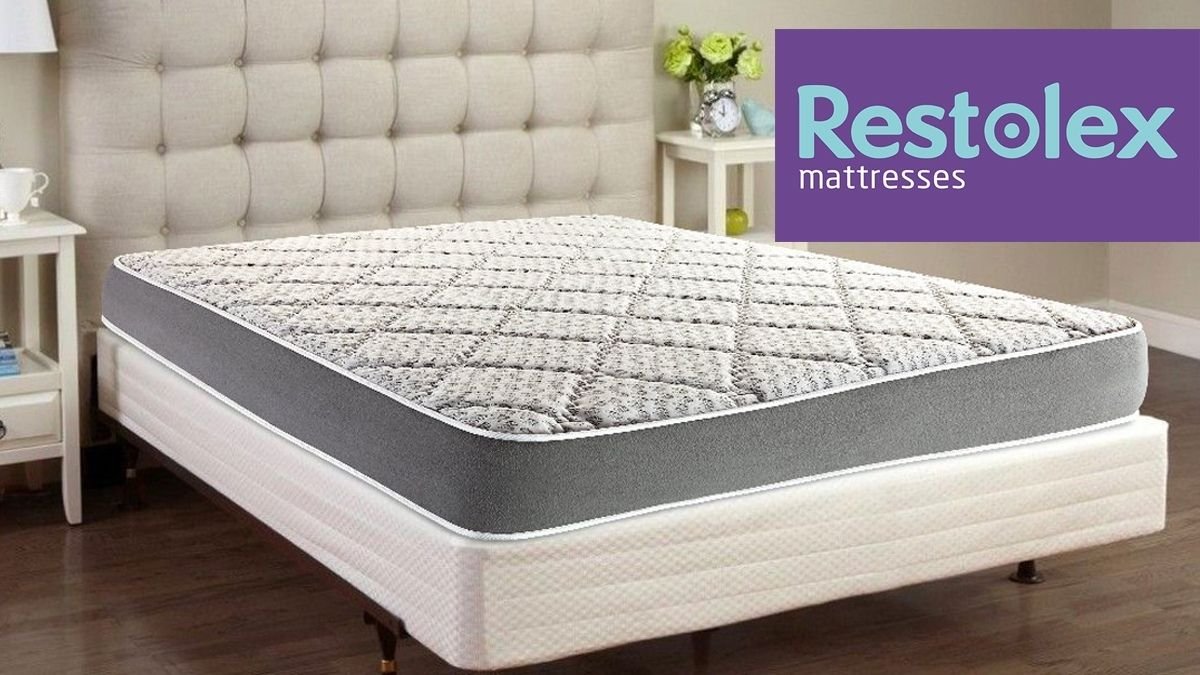 Use of select raw materials, coupled with the latest technologies helps Restolex in manufacturing uncompromised, quality mattresses. "We use the best-in-class raw materials like Pin-core Latex which keep the mattress cool. We use 100% natural latex which we import from the best rubber planters across the world. Our foams are kept breathable because of the OCS (Open Cell Structure) technology we deploy. It's the internal construction that makes a mattress great, we hand pick our raw materials like a master chef chooses his ingredients" Daveed further says.
It is pertinent to mention that the latex foam used in the Restolex range of sleep products, is completely organic and comes with GOLS (Global Organic Latex Standards) certifications. Besides, it is also biodegradable and long-lasting.
Among the whole range of mattresses from Restolex, Natural Orthopedic Coir Mattress is especially popular among the office-goers. When asked about the same, Daveed, says, "Natural Orthopedic Coir Mattress are great for back support, these mattresses are tried and tested and have been used in India for generations."
However, mattresses are not just about addressing spinal health. At Restolex the mattresses must have value-for-money, provide wholesome comfort, be eco-friendly, sustainable and have long life spans. "Helping you wake up energized every morning with a mattress that's eco-friendly and makes you feel close to nature is the real deal," Daveed claims, with a subtle smile.
Daveed further says, "Durability, environmental impact, cost, comfort and warranty are some of the basic factors that we consider while manufacturing our mattresses. We've had a visable impact on the market as more and more companies are now following our quality assurance policies."
Even though it is tempting to assume that the more you pay, the better the mattress. But a high price tag does not always guarantee high quality—and it certainly does not guarantee you will find the mattress comfortable.
It is not just about the aggressive pricing and quality sleep products; durability is also a parameter that Restolex has mastered over the decades. They offer exceptionally long warranties which take care of their customers and keep them a part of the Restolex family.
With millions of satisfied customers spanning from Europe, Asia and North America, Restolex has earned the faith of customers for its quality excellence and customer service.
The company is now working on a brand-new product line, called RestoOrganica, which will be a organic range of mattresses with no use of chemicals at all. "The raw materials in the RestoOrganica range will be free of pesticides and come with global organic certifications. It helps one sleep better knowing they lay on natural elements our mother earth has provided us with. Even the cotton used will be grown organically," Daveed reveals.
It is worthwhile to mention that since its establishment in 1981, Restolex has won several Government awards for export of high-quality sleep products. Among other awards, it received 'Export Performance Award' from Coir Board.
Restolex Coir Products Private Limited is also one of the few companies with an ISO certification from TUV Rheinland, Germany and is a member of the International Sleep Products Association (ISPA), USA.