India News
Lok Nayak Jaya Prakash Narayan – The man who led the second independence struggle against oppression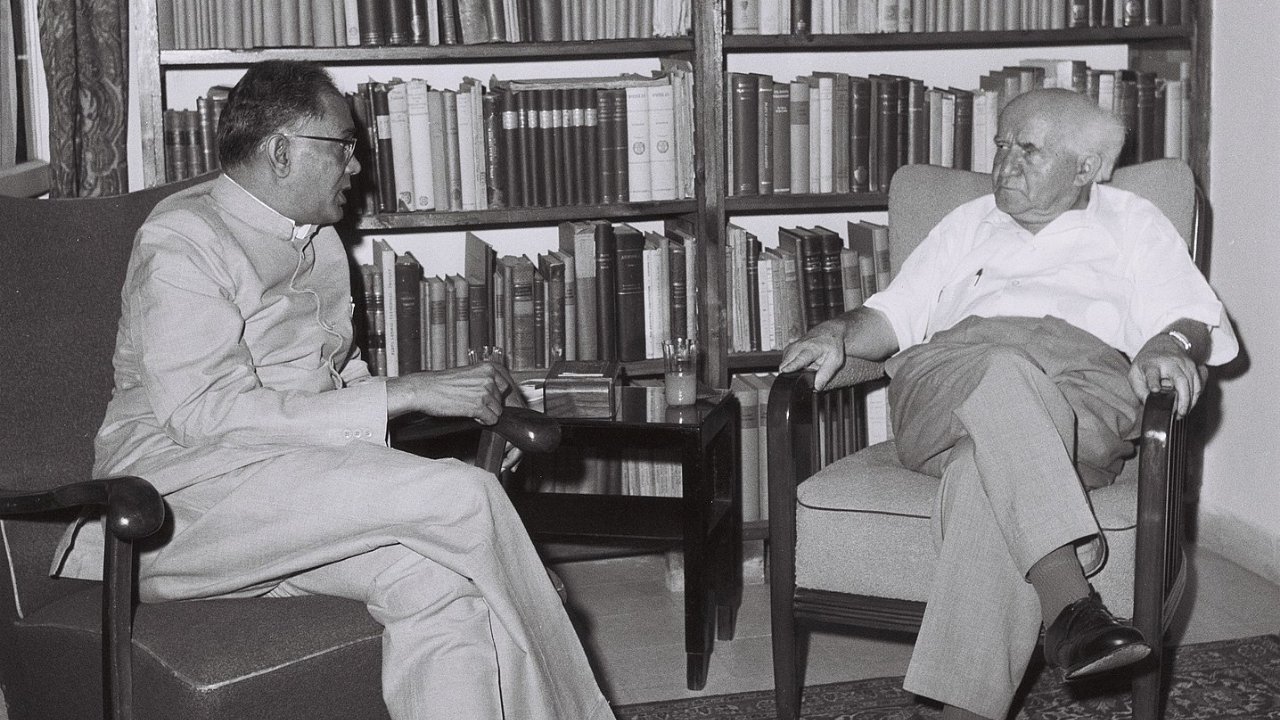 Jaya Prakash Narayan was a leader who saved democracy and prevented India from becoming another banana republic ruled by despots.
October is a month when we remember two of the greatest persons who had immense influence and shaped the destiny of this great nation. On October 2 we celebrate the birthday of the Father of our nation, Mahatma Gandhi. He led India's Independence struggle from the British and helped India throw off its yoke of bondage. But there is another great leader who also fought and was jailed a number of times in this endeavour.
He was Loknayak Jaya Prakash Narayan, the frail but mentally strong freedom fighter, who took on the might of a power-drunk ruler and crushed her ego to dust. Jaya Prakash Narayan was a leader who saved democracy and prevented India from becoming another banana republic ruled by despots.
True saint, Never held any post of authority
Jaya Prakash Narayan was a true saint and always shunned authority. In 1952 when Jawahar Lal Nehru won a landslide victory he was sad that there was no opposition who would guide him if he strayed from the path of welfare and righteousness. Nehru repeatedly asked Jay Prakash Narayan to accept his offer and become a minister in his cabinet. However, Jaya Prakash Narayan always rebuffed Nehru's offer and was a true successor of Gandhi who never held any post of authority.
Jaya Prakash Narayan and Jawahar Lal Nehru had differing perceptions and this was not understood by Nehru and later his daughter Indira Gandhi. The mass movement which Jaya Prakash Narayan had launched against corruption and nepotism soon became violent and gave an excuse for the then government to introduce repressive measures which culminated with the imposition of Emergency and the MESA act.
The movement was not going the way JP wanted who never wanted anarchy or violence. Instead of this, he wanted the youth, students in particular to peacefully vent out their anger and frustrations with dharnas and sit-ins. It was much akin to Gandhiji's burning of foreign clothes during the Quit India movement and the pent up anger in young and the students found release. However, the government adopted repressive measures which led to violence.
The vision of total revolution
The Nehru family and the Jaya Prakash Narayan family were very close to each other and regularly corresponded. Jaya Prakash Narayan used to call Nehru 'Pandit Ji Bhai' and his wife and Kamla Nehru were also close friends. However, Indira did not have a very positive opinion of Jaya Prakash Narayan. Jaya Prakash Narayan's stature first as a freedom fighter and then as a messiah for the oppressed gave him a moral authority which Indira lacked
Jaya Prakash Narayan also had his vision of the Total Revolution. The theory of Total revolution has its genesis in Gandhi's thoughts and values. In 1974 corruption and inflation were at their peak. Indira and the band of sycophants who surrounded her ruled the nation according to their whims and fancies. Flush with the victory of the 71 war in Bangladesh and a brute majority in the parliament led to a false feeling in the ruling elite that they are above any laws and no one can question them. Smug with a false sense of security, the band of sycophants unleashed a brutal regime of intolerance. Forced vasectomy, detention without warrant, censorship, and intimidation became the way of the day.
Finally, sanity prevailed and Emergency was recalled. Jailed leaders were released and the people gave resounding drumming and the first Non-Congress government came into existence. However, the government could not last long and the cohesion of different parties which was united in the fight against oppression was torn asunder. A disillusioned Jaya Prakash Narayan breathed his last on 8 October 1979 at the age of 76.
***
Feature Image Credits: By Fritz Cohen - This is available from the National Photo Collection of Israel, Photography dept. Government Press Office, under the digital ID D784-054.