India News
Karnataka follows UP's footsteps, discusses 'anti-conversion' bill in Assembly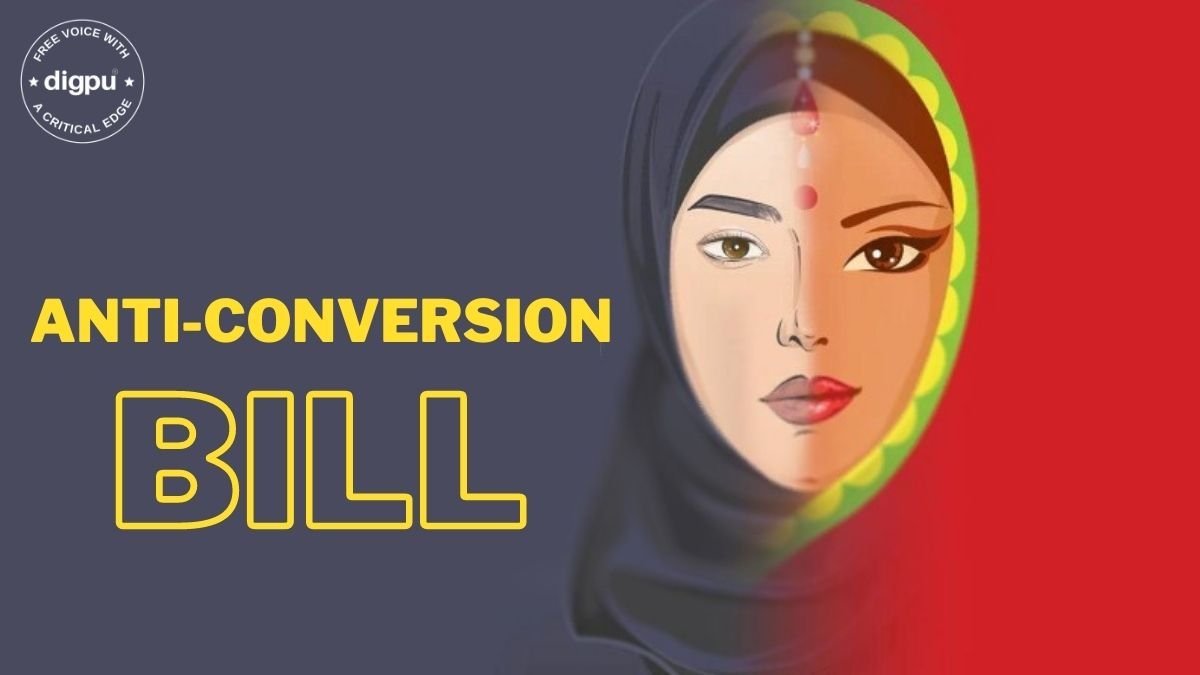 The proposed Karnataka Right to Freedom of Religion Bill, 2021, commonly known as the anti-conversion bill, prohibits religious conversion by misrepresentation, force, fraud, allurement or marriage
On Thursday, Karnataka's Legislative Assembly has taken the Karnataka Right to Freedom of Religion Bill, 2021, commonly known as the anti-conversion bill, that prohibits religious conversion by misrepresentation, force, fraud, allurement or marriage.
This bill potentially thrived two of the BJP's right-wing supporter's core objectives – to stop forced religious conversion and love jihad – in disguise.
What does the anti-conversion bill say?
According to the anti-conversion bill, "No person shall convert or attempt to convert either directly or otherwise any other person from one religion to another by use of misrepresentation, force, undue influence, coercion, allurement or by any fraudulent means or by marriage, nor shall any person abet or conspire for conversions."
However, it provides an exemption for reconverting cases. If someone reconverts to his or her immediate previous religion, it shall not be considered as a conversion under this act.
Complaints shall be lodged regarding conversion by the relatives of the converted. When enacted, the accused will face three to five years of imprisonment and pay a fine of 25,000 rupees for converting general caste people. If minors or women or people from SC and ST communities are converted, then the law will impose a fine of 50,000 rupees and a jail term varying between three and five years against the guilty.
The anti-conversion bill also envisages payment of financial compensation of 5 lakh rupees to the victims. Additionally, the conversion will be recognized as a cognizable and non-bailable offence. The guilty will face a trial in a magisterial court. The marriage conducted with an intention of forceful conversion can be declared null and void by a jurisdictional court.
What about wilful conversions?
Anybody who wants to convert to another religion after the enactment of the draft bill should notify the district magistrate (DM) in two months advance. The person who will preside over the process should inform the DM at least a month in advance. The DM will then conduct an enquiry with the help of the police force about the real cause of the conversion.
Or else, the convert will face six months to three years imprisonment. People who will preside in the process will face a jail term between a year and five. The convert should be present in the court to confirm their identity.
Anti-conversion law will stop love jihad
Karnataka's Home Minister Araga Jnanendra has indicated that there is no requirement of a separate law against love jihad if the anti-conversion law is enacted.
Karnataka's proposed bill on anti-conversion is largely based on laws banning religious conversion in other BJP-ruled states of India. Uttar Pradesh, Gujarat, Madhya Pradesh and Himachal Pradesh already has laws banning religious conversion.
The bill also addresses the right wing's concerns over 'love jihad' by regulating inter-faith marriages as it done in UP.