Entertainment
KSFDC 'Films Directed by Women' project rolls on; work on fourth flick kicks off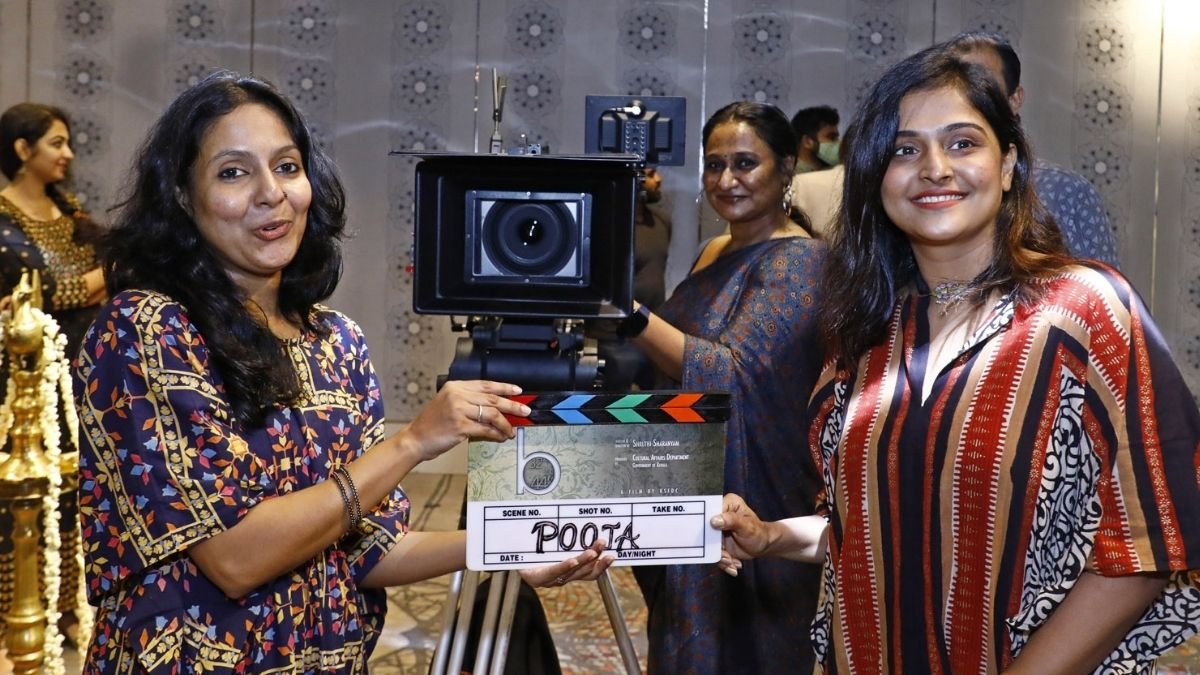 The KSFDC project aims at strengthening the presence of female directors in Malayalam cinema
Strengthening the presence of female directors is an initiative that has been rolled out by the Kerala State Film Development Corporation (KSFDC) in over nine decades old Malayalam cinema. And as part of continuing this effort, KSFDC has kicked off work on its fourth such film. Established way back in 1975, the KSFDC is the country's first public-sector corporation for film development.
Produced on behalf of the state government, the women-centric movie, B32 Muthal 44 Vare, will be directed by debutant Shruthi Sharanyam, and features six main female characters. A majority of its crew in each department are also women.
'Films Directed by Women' project, a pioneering effort
The movie is being shot as part of the state government's pioneering 'Films Directed by Women' project, which strives to support aspiring women directors by bringing into full play their cinematic abilities. Actor-director and costume designer Cuckoo Parameswaran switched-on the movie, while Shruthi and actor Remya Nambeesan clicked the first clap. Besides Remya, the main characters in the film are Harish Uthaman, Anarkali Marikar and Zarin Shihab. Cinematography is by Sudheesh Elaman.
According to Shruthi Sharanyam, the film production unit will try to avoid use of plastic materials during the shoot. Plans are to use only those materials that are bio-degradable. Further, the filmmaker revealed that men and women in the crew will enjoy equal rights on location.
KSFDC completes three women-helmed films
In 2019-20, KSFDC produced director Tara Ramanujan's Nishiddho (Forbidden) and Mini I G-directed Divorce under the women directors' project. Divorce is all set to be released next month. The switch-on of the third film in the list Inheritance, directed by Indu B.R, was held on March 8.
Nishiddho deals with the lives of migrants in an urban setting in Kerala and portrays the strengths of women. The two-hour movie was screened at the recent third edition of Bengaluru International Film Festival (BIFFes). It has been selected for the International Competition Section of the 26th International Film Festival of Kerala 2022 beginning this Friday and will also be an entry at the 27th Kolkata International Film Festival.