Auto Tech
Lamborghini Urus Perfomante is the next super-SUV worth waiting for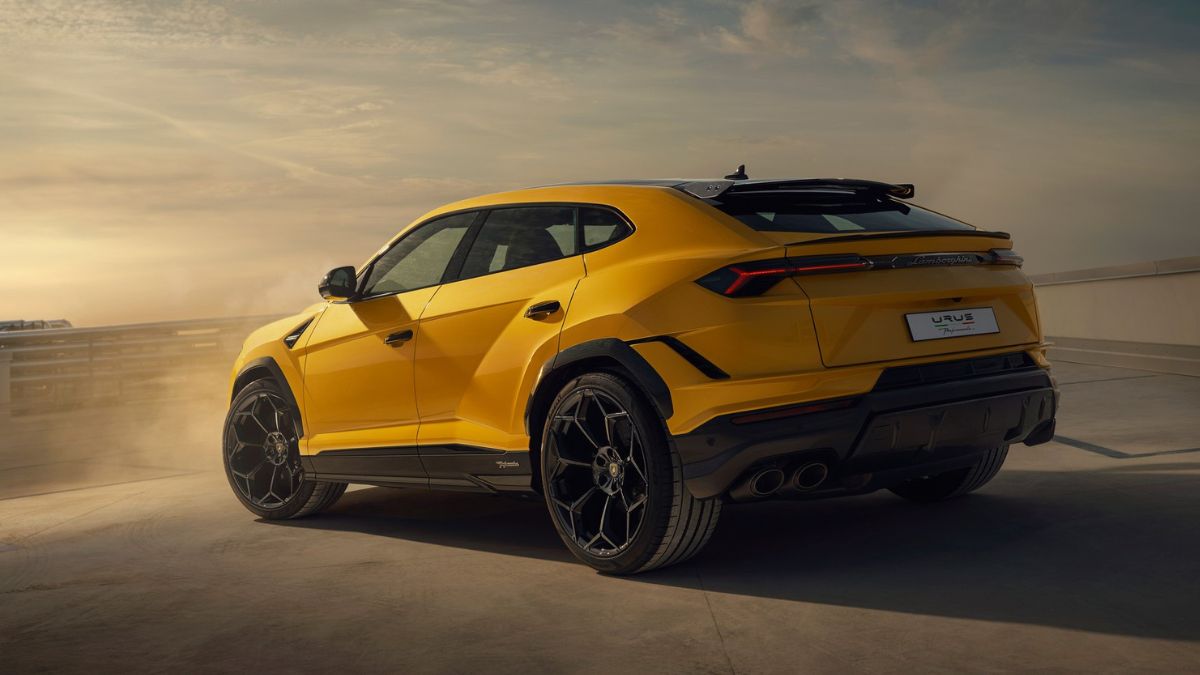 The Urus Perfomante carries a price of $2,60,000, which in money terms could translate as close to Rs 2.7 crore
Move over SUVs. It's now time for the super-SUVs! With an array of such mean machines now made visible, the automotive terrain will gift itself with a range that includes Porsche's Cayenne Turbo GT, Audi's RSQ8, and Aston Martin's DBX 707. But grabbing eyeballs at the moment is a worthy competitor from Lamborghini.
The new Urus Perfomante super-SUV from Lamborghini is what we are talking about, and it brings to the fore a super charged SUV that could give its rivals a run for their money. The latest Urus Perfomante super-SUV comes powered by a 4-litre twin-turbocharged V8 engine, which had been included in the earlier Urus model. The difference, however, is that its power output gets a hike to 656bhp, a clear 15bhp more than the Urus that is currently doing blazing the street.
India will have to wait for the Urus Perfomante
Though the reveal has happened worldwide, India is yet to get an inkling as to when it would arrive on its shores. The Urus Perfomante, which carries a price tag that reads $2,60,000, which in money terms could translate as close to Rs 2.7 crore, is expected to arrive in the US and other markets by the end of the current year.
Lamborghini is reportedly envisioning a top speed of 306 kmph. That could also mean that the Urus Perfomante super-SUV could race from 0-100 kmph in just about 3.3 seconds. Lamborghini has this time decided to shed some flab, and that makes the Urus Perfomante lighter by 47 kg.
Among the other features expected in the Lamborghini Urus Perfomante is the option of attaching an SUV-adapted version of the Pirelli P Zero Trofeo R performance tyres to itself. The car is to come with torque of 850 Nm, as was seen in the case of the predecessor.
A charmer to set the roads on fire
The exterior features have some charming aspects, with an updated front bumper thrown in. Besides, it would sport a blacked-out air dam, carbon-fibre front splitter, and a vented carbon-fibre hood as standard fittings. The car maker is also providing the option of a painted panel or visible carbon fibre in the back, while also allowing for a redesigned spoiler for greater rear downforce. Other aspects to note are the carbon-fibre rear diffuser, carbon-fibre wheel arches, new air curtains, and a carbon-fibre rear bumper.
Inside the super luxurious machine are Black Alcantara seats that sport a new hexagonal design. The doors will also have the stamp of the Performante, besides on the seats and roof lining too. Are you looking to get a feel of the new Lamborghini Urus Perfomante super-SUV? Well, India will have to wait.