Technology
AirCar gets airworthiness certification; Is the flying car era already here?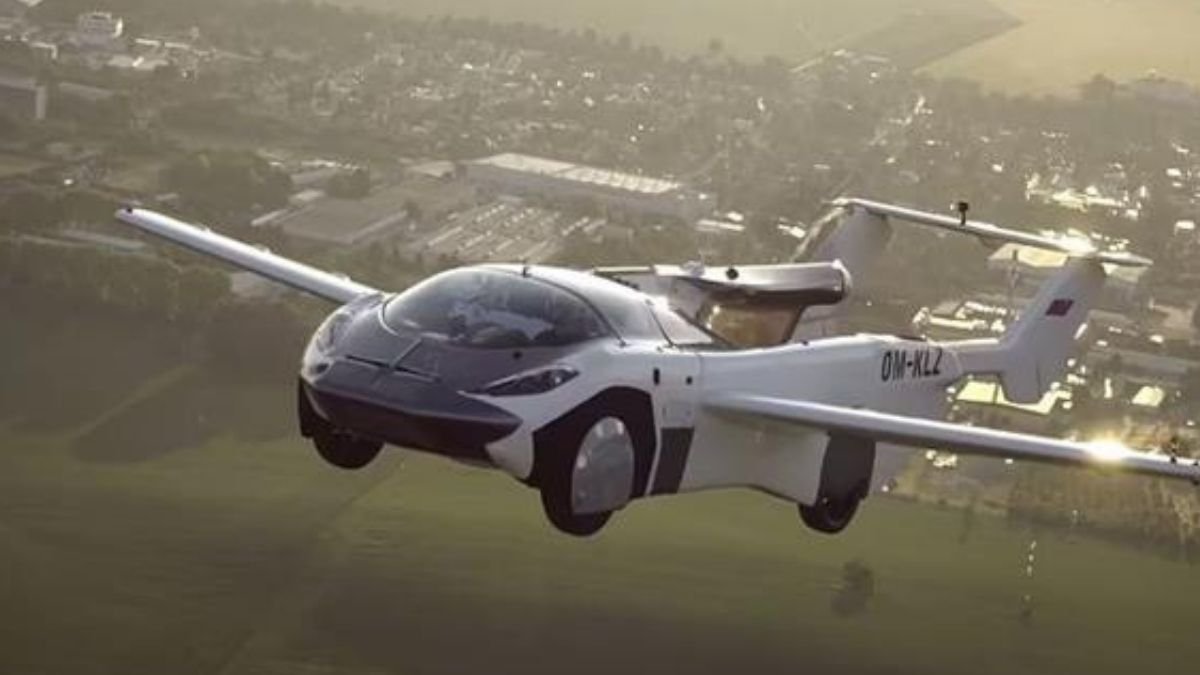 AirCar is a hybrid flying machine powered by a BMW engine and drinks petrol-pump fuel.
Is the world's flying car era taking flight so fast? Going by a certificate of airworthiness issued to a flying car by the Slovak Transport Authority, we need to believe it is going to happen in the near term.
AirCar, a flying car that has the ability to speed up to 160kmh and touch altitudes of above 8,000ft has been given the go ahead by the Slovak Transport Authority.
The flying car, from Klein Vision, comes across as a hybrid flying machine with the looks of a car. Powered by a BMW engine, the AirCar guzzles regular petrol-pump fuel and takes just two minutes and 15 seconds to transform itself from car into aircraft mode. Doesn't that sound great?
The authority decided to issue the airworthiness certification after it monitored the AirCar effectively completing a 70-hour flight testing. As many as 200 take-offs and landings were also gauged.
AirCar to fly to London from Paris
The Slovak certification of airworthiness awarded to AirCar brings to the table the chances of mass production of efficient flying cars. This could also mean that mid-distance travel by air has been officially endorsed and the technology has got a thumbs up.
Much before the flight testing was conducted in a bid to earn the airworthiness certification, AirCar had completed a 35-minute flight between the Slovakian international airports of Nitra and Bratislava. It is being reported that the certification now having come about, AirCar might soon venture on a flight to London from Paris.
More flying cars in the works
Though the AirCar has earned a go ahead, it remains to be seen whether more manufacturers will join the race and create flying cars that can also hit the streets in the form of a car. In fact, many companies are already working on such concepts, and some of them have been in testing mode.
For instance, PAL-V Liberty, a three-wheeled flying machine, has got legal rights to ply in Europe. The Liberty flies like a gyrocopter and is now looking to earn the European Union Aviation Safety Agency certification.
The AirCar takes it a step ahead as it is more of a plane as it takes off and lands like one. And to fly an AirCar, one would need a pilot's license. AirCar is different from many others in the works in such a way that the companies behind them are looking to build unpiloted vehicles that can used as air-taxis.