Nirmala Sitharaman has introduced the General Insurance Business Amendment Bill, 2021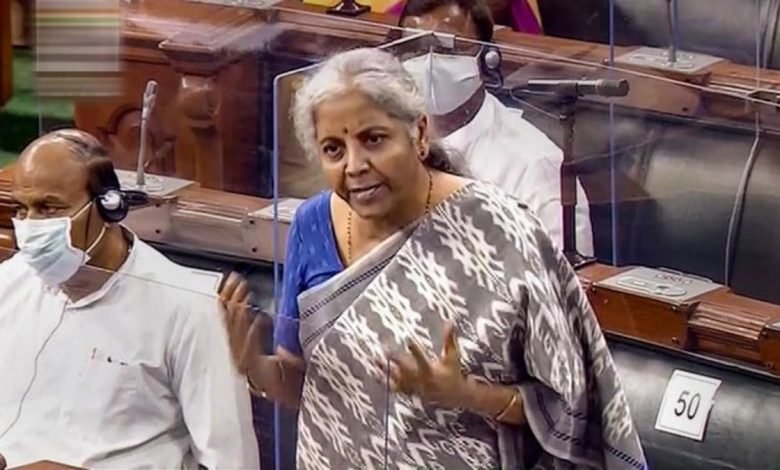 Nirmala Sitharaman had said that the government will take up two public sector banks and one general insurance company for privatisation
Finance minister Nirmala Sitharaman introduced the General Insurance Business (Nationalisation) Amendment Bill, 2021, which will allow the government to pare its stake in state-owned general insurers to less than 51%, in the Lok Sabha on Friday.
The Opposition has opposed the bill, which was passed without discussion in the lower house. The West Bengal Finance Minister Amit Mitra has even written a letter to Union Finance Minister Nirmala Sitharaman, imploring her not to privatize public sector insurance companies.
In her budget speech, Finance Minister Nirmala Sitharaman had said that the government will take up two public sector banks and one general insurance company for privatisation in the current financial year.
"We propose to take up the privatisation of two Public Sector Banks and one general insurance company in the year 2021-22. This would require legislative amendments," she said.
Till date there are four general insurance companies in the public sector National insurance Company Limited, New India Assurance Company Limited, Oriental Insurance Company Limited and the United India Insurance Company Limited. Now, one of these will be privatised from which the government is yet to finalise the name.
The most important aspect of the amendment is to remove the requirement in the existing general insurance law of 1972 that the Central Government will hold not less than 51% of the equity capital in a specified insurer.
Finance minister Nirmala Sitharaman, in a statement explaining the objectives of the Bill, said amendments to the general insurance law of 1972 have become necessary in order to enhance insurance penetration and social protection and to better secure the interests of policyholders and to contribute to faster growth of the economy.
In spite of series of liberalization measures, the Indian insurance sector has been facing several challenges. According to International standards the Insurance penetration and insurance density in India is low. Insurance penetration is defined as the ratio of total premium to GDP which stood at 3.76 per cent in 2019. Insurance density is measured as a ratio of total premium to population which stood at $78 in 2019.
Due to the prevailing problem of low insurance standards and penetration the privatisation agenda has become an integral part of the government's strategic disinvestment policy. According to the policy, in strategic sectors such as banking, insurance and financial services, there will be a bare minimum presence of public sector enterprises. The remaining public enterprises in strategic sectors will be privatised, merged or closed.